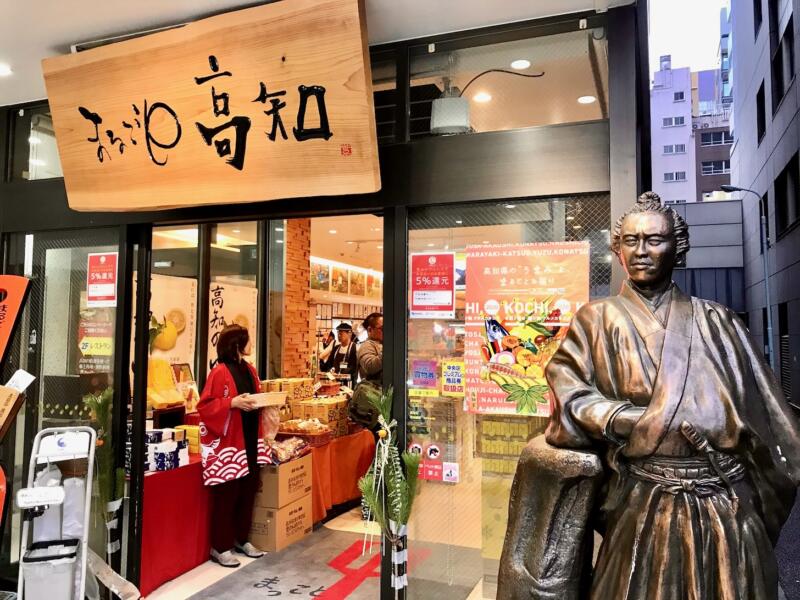 I love Kochi, Tokyo walk.
Kochi Prefecture antenna shop in GinzaEntire KochiIs a collaboration with Meiji Kiss from Meiji. This time, we have been covering the new product launch of "Melty Kids Yuzu" which was launched on January 2020, 1!
`` Melty kiss yuzu '' using 100% yuzu kochi
This is "Melty Kiss Yuzu" which collaborated with Meiji released this time. It is said that it will be the first time in a 28-year history to have a citrus flavor.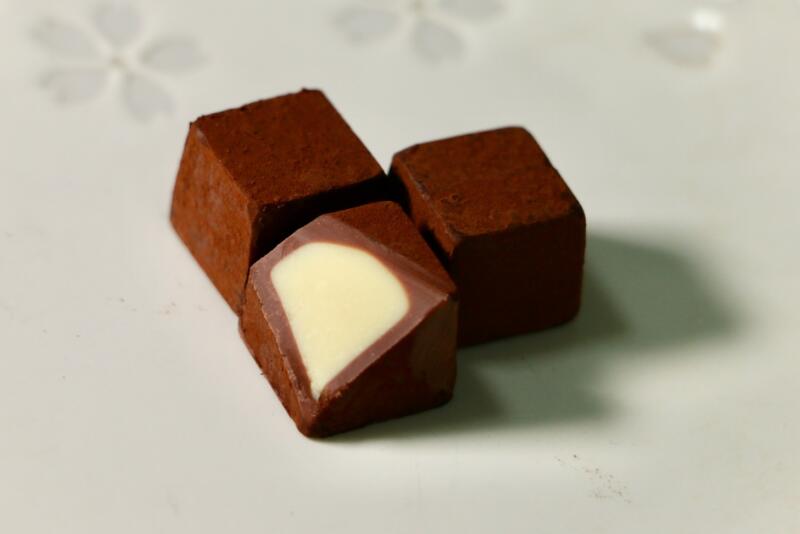 The rich milk chocolate has a refreshing acidity and flavor that is made by kneading fruit juice powder from Yuzu, Kochi Prefecture.

SPONSORED LINK

Collaboration plan with "Melty Kiss Yuzu" announced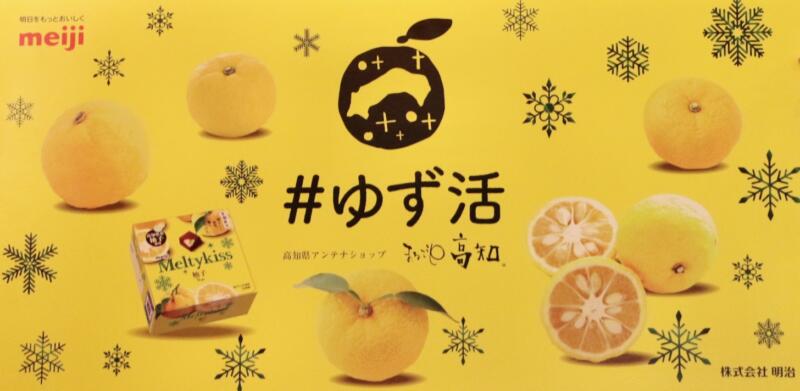 To commemorate the launch, a limited-time "Melty Kiss Yuzu" collaboration project will be held from January 2020 (Tuesday) to February 1 (Thursday), 7.
First of all, an antenna shop in Kochi Prefecture in GinzaEntire Kochi"TOSA DINIG Okiku" on the 2nd floor restaurant offers a dessert "Yuzu Kaoru Arutaka Pudding Cake with Melty Kiss Yuzu" (650 yen) using "Melty Kiss Yuzu".
Also, on the B1 floor, "Tosakura", "Melty Kiss Yuzu" and three sakes of Tosa (Takagi Sake Brewery), Renowa (Drunk Whale Sake Brewery), and Miyu Dance Usu Nigori (Hamakawa Sake Brewery) ) Can be enjoyed for 3 yen.
In addition, from the 1th of January (Monday), you can enjoy the exciting "straw grilling" of Kochi ingredients at 20 strawberries specialty shops "warayakiya" in Tokyo (Ginza, Roppongi, Shinjuku, Ueno Hirokoji, Shimantogawa Ginza) You can enjoy three types of sake (CEL-6 (Kameizumi Shuzo), Katsuratsuki (Tosa Shuzo), Kure (Nishioka Shuzo) and Melty Kiss Yuzu mariage.
"Melty kiss yuzu" is also sold on the first floor of the antenna shop "Marugoto Kochi" in Kochi Prefecture! It is a soft chocolate with a slightly yuzu scent, so why not try it once!
Kochi Prefecture antenna shop Entirely Kochi
Location: Orb Premier, 1-3-13 Ginza, Chuo-ku, Tokyo
Opening hours: 10: 30 to 20: 00 (Open all year round), Sakura B1, and Tosa City 1F
TOSA DINING
Weekday lunch 11: 30 to 15: 00 (LO14: 30)
Weekday dinner 17: 30 to 23: 00 (LO22: 00 drink 22: 30)
Sat / Sun lunch 11: 30 to 15: 30 (LO15: 00)
Sat & Sun Dinner 17: 30 to 22: 00 (LO21: 00 Drink 21: 30)
Access: Near JR Yurakucho Station and Yurakucho Line Ginza 1-Chome Station
Official site:https://www.marugotokochi.com/

SPONSORED LINK



SPONSORED LINK