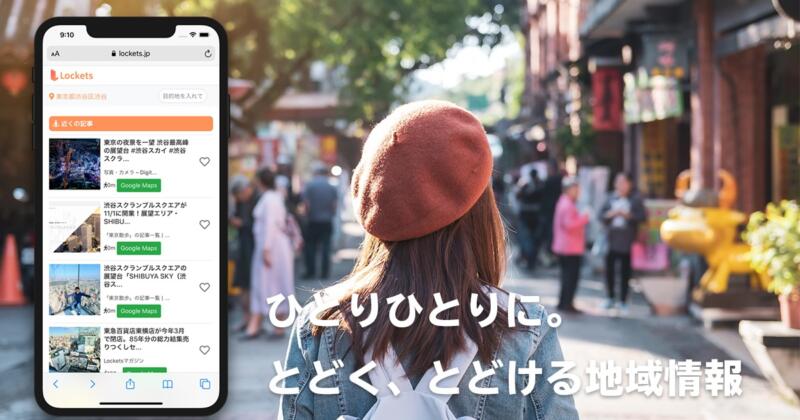 Hello, this is Tokyo walk baggage.
Local web media that started about three years agoLocketsIs renewed!
We started newly as local information service "Lockets"!
What is Lockets?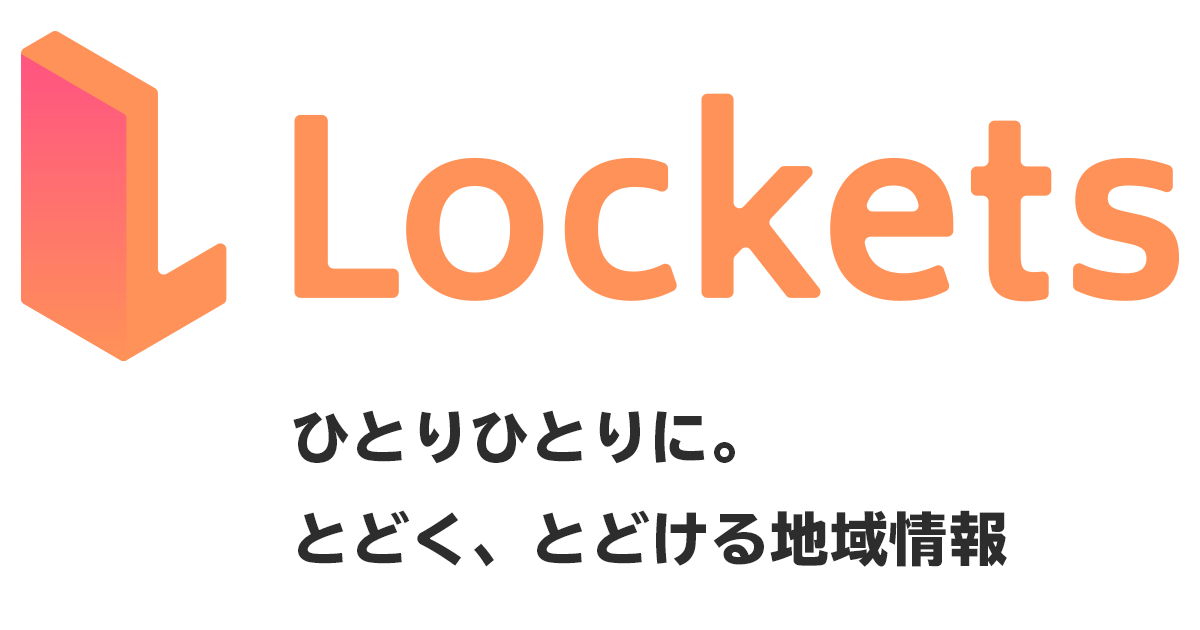 `` Lockets '' is an article that draws on the unique viewpoints of people living there and tourists, and I have been joining as a web media that conveys the various attractions of the area to local residents and visitors.Plus Movement Joint VentureOperated. It started in November 2016.
In the following year, I was working in the direction of making an application, but it was not easy to think, and it has been three years since I noticed, but in the middle, I will support local information contentWordPress pluginRelease,National Blogger RelayAnd continued to work steadily, and the system was finally established in the latter half of last year, and today's press release was announced.
The new Lockets is a web application that allows you to easily find information about your current location.
The biggest feature of "Lockets" announced today is"Information about your current location (or a specified location) is displayed immediately."is. By accessing from a smartphone (can also be viewed on a PC) and permitting location information, local information near the current location is displayed in order. If you enter a place name in the search bar on the upper right and search, the local information of that place will be displayed.
Tap the article title or photo to access the original article of "Lockets Media Partner (Regional Media / Regional Blog)" described below. Tap "GoogleMap" next to the article title to see the route from your current location to the article location.
More interesting articles can be saved as "favorite articles" by tapping the "♡" mark next to the article title. Can be summarized at the bottom of the screen.
Currently, api can be used to display gourmet information (hot pepper / GourNavi) and hotel information (Rakuten Travel). In the future, we hope to be able to display information on events that take place nearby that day.
It can be used like an app by adding it to the smartphone's home screen, so please try it from your smartphone!
As of January 2020, 1, media partners (alphabetical order): 8 sites
At the same time as this renewal, "Lockets Media Partner" was newly established.
This is a renewed contract with the media that has passed the examination by the Plus Movement LLC, which operates Lockets, and has been certified as a Lockets Media Partner. By contracting, for example, you may be able to ask for work individually, in some cases interviews such as presentations held in various places, and tie-up advertisements and article advertisements planned by Lockets. As of January 2020, 1, we have partnered with 8 sites.
◆ Profiles and links of each site:https://magazine.lockets.jp/list/
There are many media in the region that are very well-known and have more than one million PVs per month, but more than just sites with great content.
Media partners are accepting applications from the application form below at any time, so if you are running a local media or a local blog, I hope that you can help with Lokcets.
Media partner application form URL:https://magazine.lockets.jp/mediapartner-join/
We want to deliver information on regional media blogs that we are continuously sending
All of the local media blogs registered on Lockets are publishing everyday to enliven the local community. However, unfortunately, there are many sites that have been updated for the last three years. We believe that those who send information on an ongoing basis are reliable information senders.
The local information service "Lockets" connects local information (sender), "location (region)", and "people (user)" by providing local information with location information based on location information. I think that it is a web application that creates.
Through this service, we will continue to work with everyone who continuously sends out regional information in various parts of Japan, so that we can work to deliver rich regional information in each area!
By the way, the site that was formerly a corporate site will be edited as "Lockets Magazine" in the future. Here, we will send events and outing information based on the received press release, and we will also send you information on how to use Lockets, so please take a look here (of course, it will also be posted on the Lockets body!)
SPONSORED LINK



SPONSORED LINK