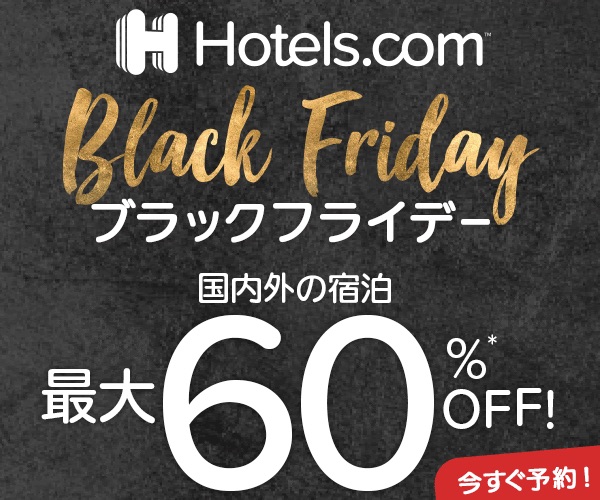 I love traveling, it is a Tokyo stroller!
Travel information site "Hotels.com (hotels.com)"Until 2019 year 12 month 3 day (Tue)Black Friday Sale"Is being held!
Japan's largest 60%, Seoul's largest 70%, Busan / Taipei's largest 75% off!


In Japan, "The Prince Park Tower Tokyo" is up to 70%, and famous hotels such as "Hotel Keihan Universal Tower" in Osaka are up to 60% off. Although there is a maximum of 60%, there is a maximum of 70%, but the discount rate is high.
There are also many hotels with high discount rates in Taipei, Bali, Singapore and Shanghai. In addition, if you enter a discount code from the app, you will get a discount of up to 12%, so if you have a itinerary you can also find a good hotel (Expiration date: 2019 year 12 month 03 dayTravel deadline: 2020 year 02 month 25 day)
Hotels.com is free for 10 nights, so make sure you book at this time!
I want to read it together
SPONSORED LINK



SPONSORED LINK