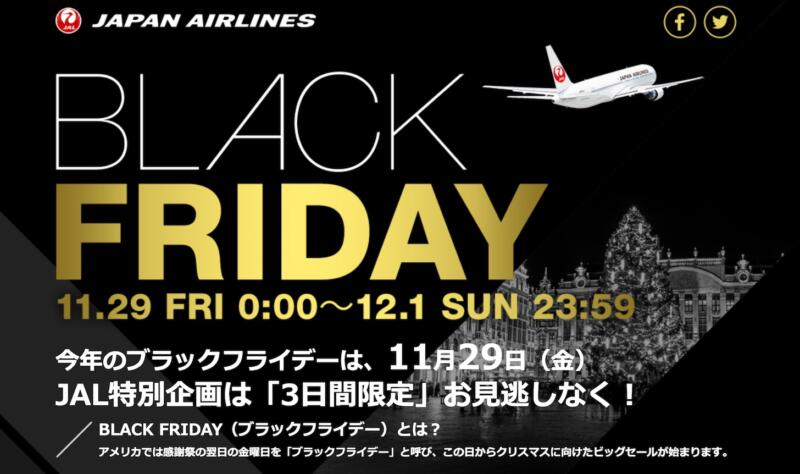 I love traveling, it is a Tokyo walk.
JAL's Black Friday SaleWill be held for 2019 days from 11 month 29 day (Friday) to 12 month 1 day (Sunday).
First sunrise flight / Hawaii trip is hit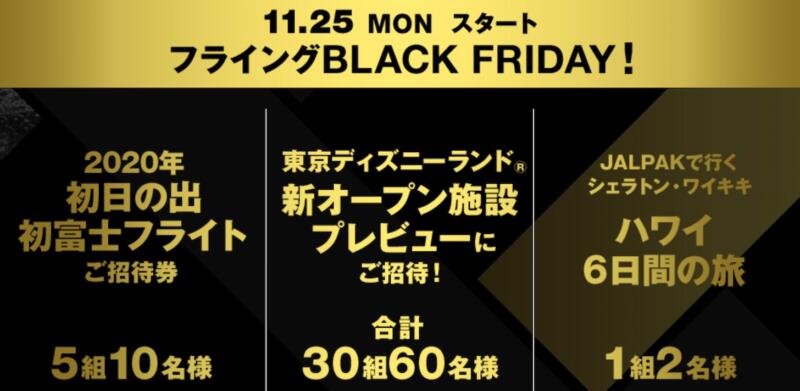 Starting from 11 / 25, Flying Black Friday includes "First Sunrise / First Fuji Flight Invitation Ticket", Tokyo Disneyland New Open Facility Preview Invitation, "Hawaiian 6 Day Trip" at JAL PAK, a campaign that corresponds to 1 group 2 names, etc. start. Anyone with a JAL mileage can apply!
Travel fee is discounted by XNUM X person X NUM X yen with JAL overseas package
On Black Friday from 11 / 29, you can get 500eJAL points for JAL domestic reservations and purchases, JAL overseas dynamic packages get a discount of 1 name for 10,000 names, and special tour plans are sold for domestic tours It seems to be!
Also, don't miss the "JAL Black Friday Sale", which includes special deals that make it easy to earn mileage, such as 50% miles when you shop at JAL Shopping!
I want to read it together
SPONSORED LINK



SPONSORED LINK