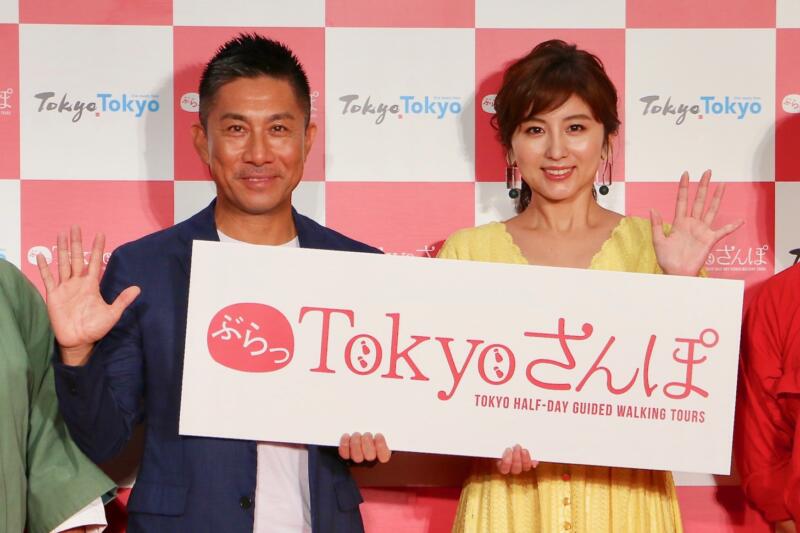 I love Tokyo walks, Tokyo walks!
Town walk tour project in Tokyo for tourists from home and abroadBuraku Tokyo Sanpo"Recruitment started from 2019 month 8 month 22. In the opening event held at Tokyo Midtown Hibiya, former Japanese national football team Maesono Maesono and free announcer Natsumi Uga appeared.
Maesono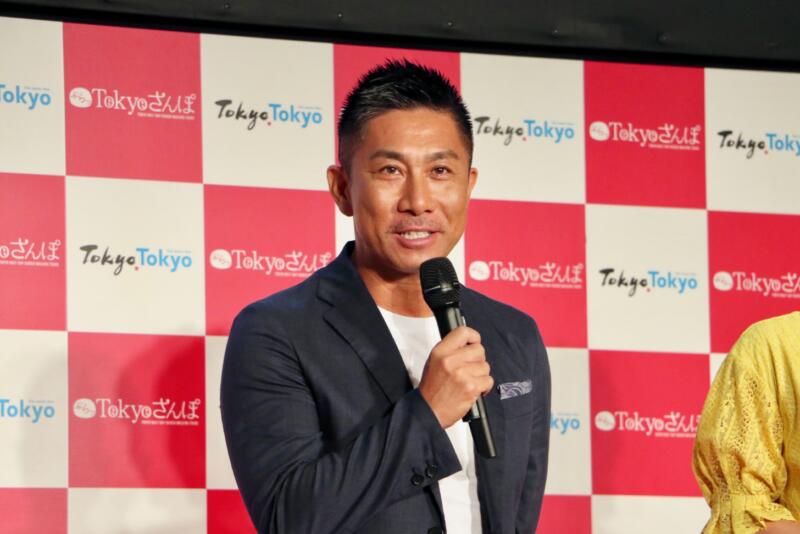 Mr. Maesono, from Kagoshima Prefecture, had the impression that when he first came to Tokyo, there was a lot of nature left. Recently, she likes to take a walk in Maenzono's pet pig, Seven-kun and nearby parks.
Natsumi Uga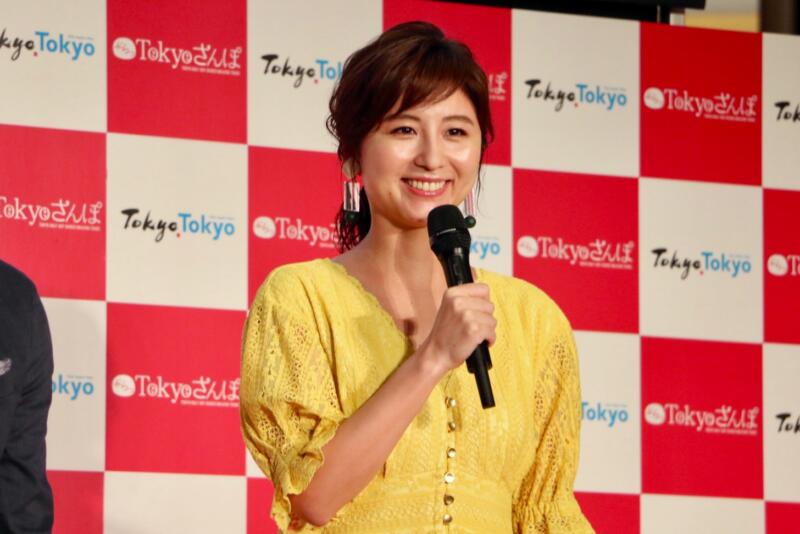 Natsumi Uga, who has been active as a freelance announcer since 4 this year, likes to walk in Tokyo. It seems that there are times when you go out on the bus and get off on the way to 1 days. Yoyogi, Aoyama, Daikanyama, and other places around Shibuya are walk courses that you often walk around.
All 47 city walk tours that can be enjoyed at "Buratsu Tokyo Sanpo"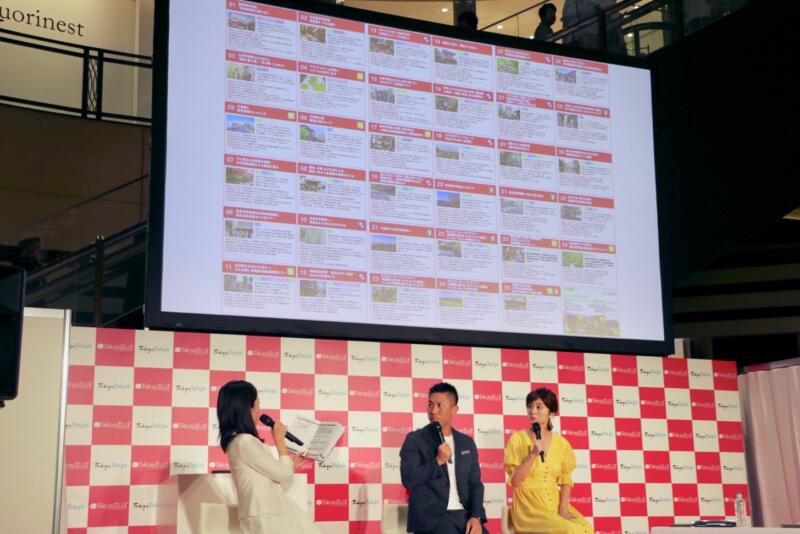 this time"Buraku Tokyo SanpoThe reception started at the unique city walking tour 47 course (including 12 tour in English) where tourist associations in Tokyo and others introduce local attractions.
On this day, there were tour presentations by 5 tourism associations, and Maesono and Uga chose excellent tours as "Certified Tours".
SPONSORED LINK

Maebono-san certified tour "Shinagawa-juku twilight walk-adult holiday izakaya & racetrack experience tour"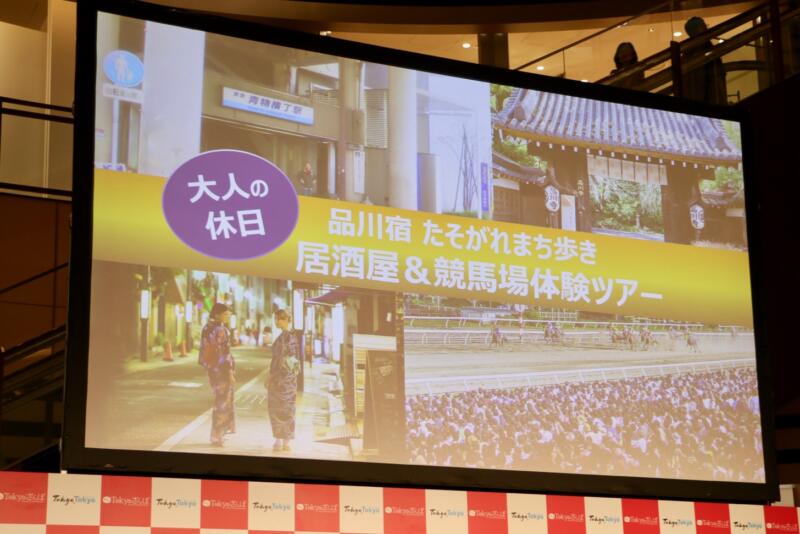 Maezono-san was certified by Shinagawa Tourism Association.Shinagawa hotel teasing town walk ~ adult holiday Tavern & racecourse experience tour" While visiting the historical sites of Shinagawa-juku, you can eat a skewer at the popular Izakaya "Oyama no Daisho" along the way. After that, it is a course where you can experience the deep Shinagawa where you can enjoy horse racing at the "Twinkle Race" held at the Oi Racetrack.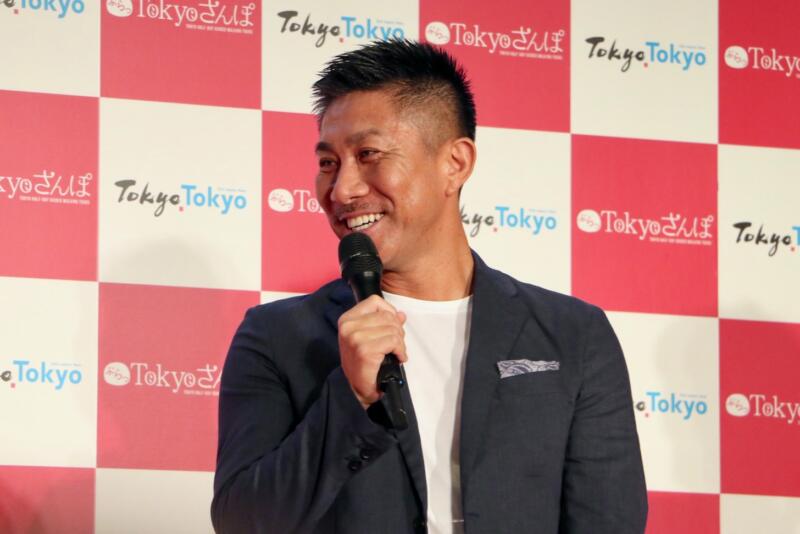 Mr. Maezono said, "I went to a tavern, drank alcohol, tasted a little on the way to the racetrack, and enjoyed going on a staggered leg. "I invited a laugh from the venue."
Uga-san certified tour "Get to know Daejeon craftsmen! Town tours and factory tours"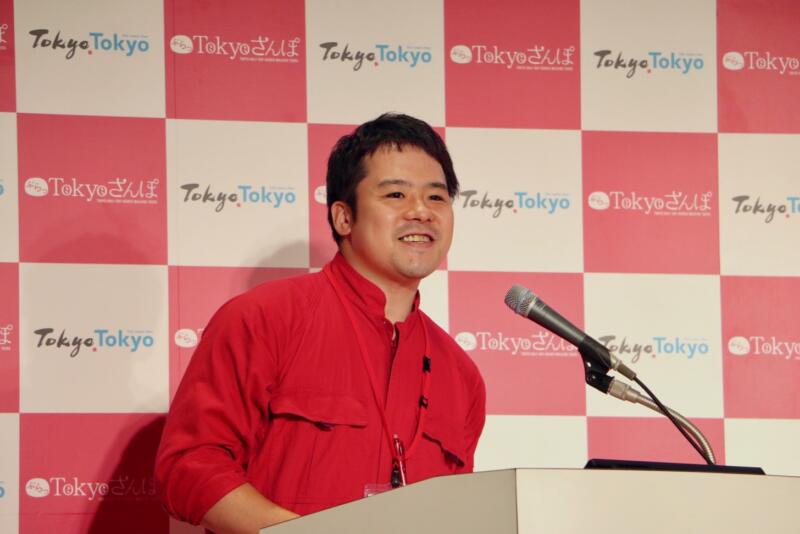 Mr. Uga chose the certified tour as "We know town of craftsman of Ota! Town tour, factory tour" Mr. Kobayashi of the Daejeon Tourism Association, who gave a presentation while wearing a bridge, presented a tour where manufacturing can be seen up close at a factory in Ota-ku that has more than 3,500.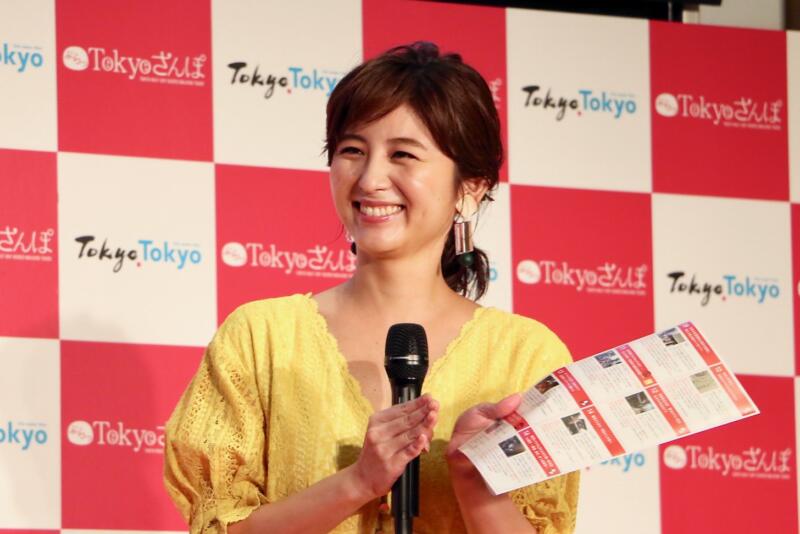 Selected Uga-san "In the bureau Ana period, I had various experiences interviewed by craftsmen from various places. It would be a great experience to see craftsmen with craftsmanship close up in Tokyo. I wanted as many people as possible to experience it alone, "he said.
Unfortunately, it was out of the selection, but only other attractive tours. Personally, I was also interested in a tour to visit old houses where Jiro Shirasu and Mrs and Mrs. Masako lived in Machida City.
City walk tour project in TokyoBuraku Tokyo Sanpo"Because the tourist associations in each region are conducting tours, it was only a tour where you can experience a Tokyo walk packed with a lot of deep charm that you can't easily get on guidebooks!
You can apply for each tour from the official website below, so please take a look!
Buraku Tokyo Sanpo

Location: Tokyo

Participation fee: Depends on the tour
Number of tours listed: XNUM X courses (including English tours) on the subject of history, culture, nature, gourmet etc.
Site language: Japanese, English
Organized by: Tokyo and the Tokyo Tourism Foundation
Official website:https://www.burattokyosampo.com/
I want to read it together