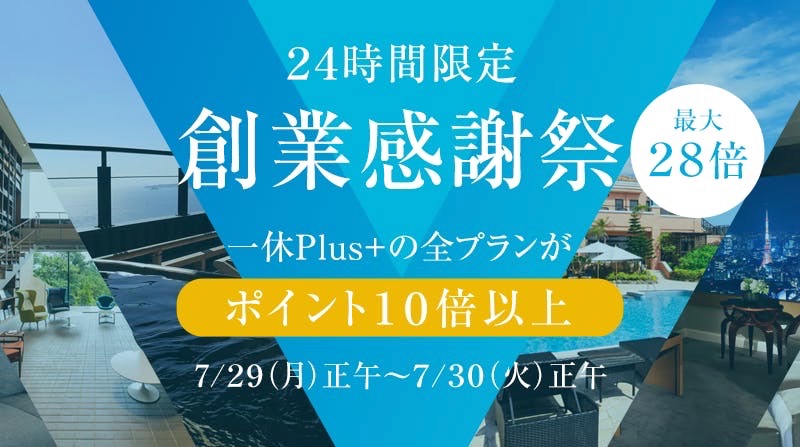 I like travel deals.
24 Time Limited ThanksgivingHeld.
In "Ikkyu Plus +" which is selected carefully from among luxury hotels and luxury inn, "Ikkyu Point" is awarded 10 times or more (up to 28 times) in all hotels, and you can stay at a discount!
We pick up advantageous hotel
The Ikkyu Plus + lodgings, which introduce luxury hotels and luxury inn, usually do not offer much sale or increase points, so they can be used to great value.
By the way, if T points are selected while logged in with Yahoo! JAPAN ID, the point grant rate will be maximum 20 times, and if Ikyu points are selected, maximum 28 points will be awarded.
Ikkyu point isImmediate use is possibleBecause it is, it is possible to stay by deducting points.
28% discount is quite big!
How about using for hotel stay of this summer vacation!
Click here for "Ikkyu Plus +" 24 Limited Time Sale Site>>
I want to read it together
SPONSORED LINK



SPONSORED LINK