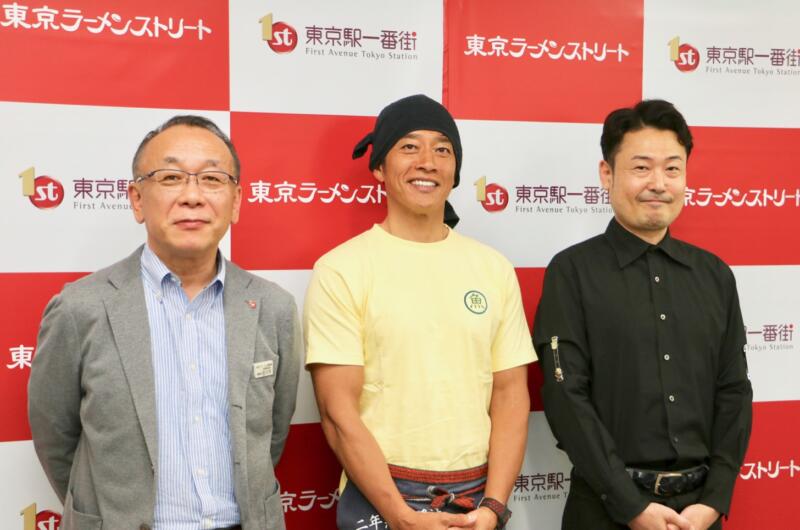 Hi, I'm in Tokyo!
Tokyo station first street "Tokyo Ramen Street" located in the base of Yaesu Exit of JR Tokyo Station is 10 anniversary!
I came to a press conference to commemorate that. 2019 Year 6 Month 18 Day (Tuesday) will provide 10 Anniversary Special Menu at each store!

Tokyo Station and Ramen, History and Thoughts of 10 Year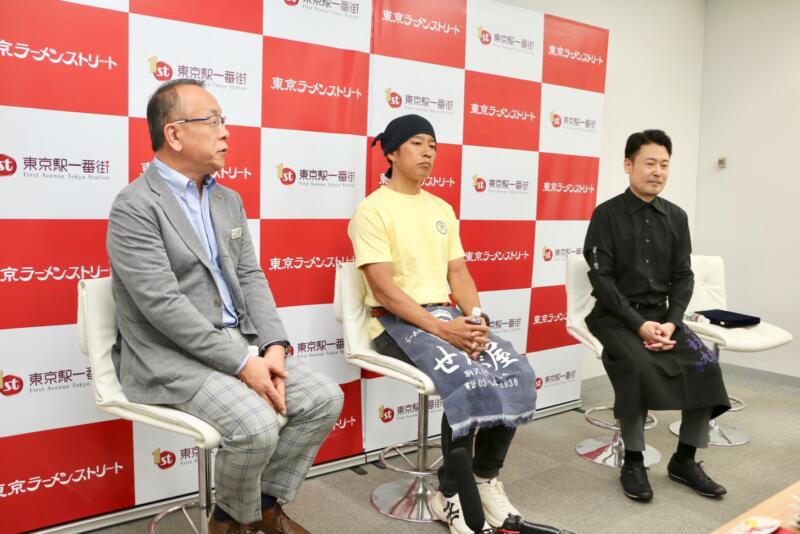 Tokyo Station Ramen Street, the first street in Tokyo Station, opened on 2009 and 6.
On the day of the 10 anniversary, Mr. Maejima, owner of "Shiuramen specialty Hirugao" shopkeeper who is opening a store on Tokyo Ramen Street, and Yasuomi Sakai, owner of "Tokyo Station Ikarugato" shopkeeper of Tokyo Station Development Co., Ltd. Yoshie Sasaki is on the stage. A talk event style press conference entitled "Tokyo Station and Ramen, History and Thoughts of 10" was held.
Tokyo Ramen Street, where popular ramen stores of 8 stores gather, 1 daily average 5,500 people, annual sales of 200 million, the facility that sales doubled since the opening of 2009. "There was a strong desire to make Tokyo Station a fun city," recalls Tokyo Ramen Street, Mr. Sasaki from Tokyo Station Development Co., Ltd.
When Sasaki found a store to open at the time of opening (Leasing), she said she ate 200 cup (maximum 1 day 4 cup) ramen in half a year.
"Learsing has been the company to negotiate in the past, but the ramen shop is almost the shop owner. There was a tense sense of what to do if the first impression broke down. 1 stores 1 times as well as lunchtime, rainy days, We went a few times in various situations such as night sales, summarized the details on the evaluation sheet, and narrowed down the candidate stores to the store, "I recalled that time.
Mr. Tsuji Maejima, the president of the XNUM store of "Shirahan specialty Hirugao" and "Tonkotsuramen Ire type net", said that she decided to open the store immediately when Mr. Sasaki talked about it. is.
Mr. Maejima said, "The ramen scene has changed a lot in this 10 year, but our brand does not change. But in that part such as inbound correspondence and insta shine, we have to change the part that we have to change according to the times. I struggled with the part I didn't like, and Tokyo Station is now the gateway to the world.Excuse me if I don't give real ramen. I looked back on the year 10.
On the other hand, Mr. Yasuo Sakai, who is the owner of "Tokyo Station Ikarugato" and CEO of Marvell Inc., declined the invitation to open at the beginning of its opening.
"It was an attractive story for Tokyo-born and raised in Tokyo. At that time, when I asked," Which shop would you like to say? "" I can't say absolutely "and the story flowed, but 2011 I had another talk at the time of the 2 opening of the year, and at that time I was able to talk with each other by breaking each other. .
On top of that, "unlike a road shop, there is a really large customer base here, such as inbound, businessmen traveling, families traveling, etc. It is also difficult to adapt to adversity, and it is also worthwhile "Sakai-san told us that there is a different aspect to making stores so far.
At the end of the event, when the appeal of Tokyo Ramen Street is heard again, it is good that the stores are close to each other, but on the other hand, there is a story that each store has brushed up, worked hard and boosted, and as each store is a good competitor, I was very impressed by the fact that I was cutting the sword.

SPONSORED LINK

Tokyo Ramen Street 10 Anniversary Special Menu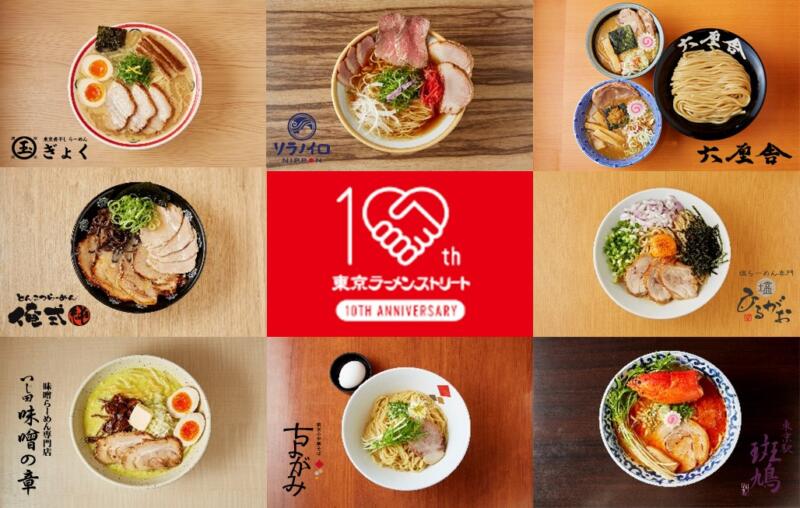 So, from here, it will be offered at each store from 2019 year 6 month 18 day (Tuesday) to 7 month 15 day (Monday).Tokyo Ramen Street 10 Anniversary Special MenuWill introduce
Tokyo Station Ikaruga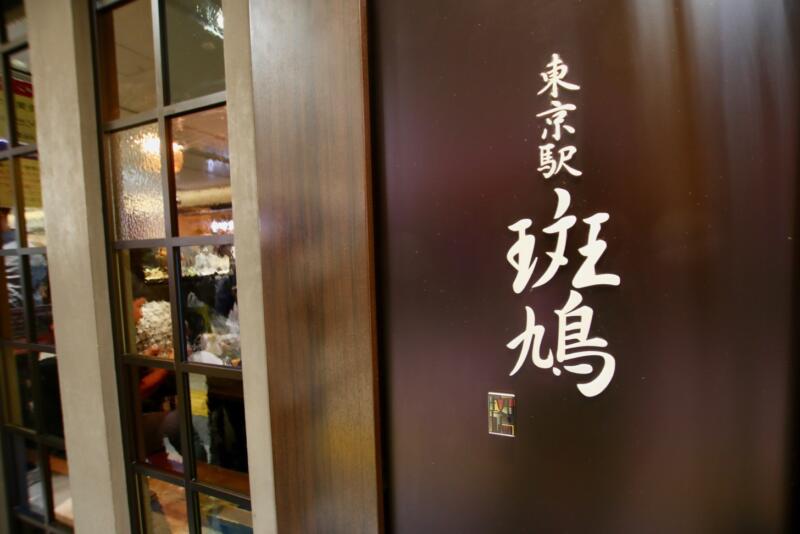 On this day, I could only sample 1 cups, so I went to Tokyo Station Ikaruga, where the shop owner is Mr. Sakai, who was also on the talk event.
Omar shrimp sashimi noodles (XNUM X day X NUM X cup limited)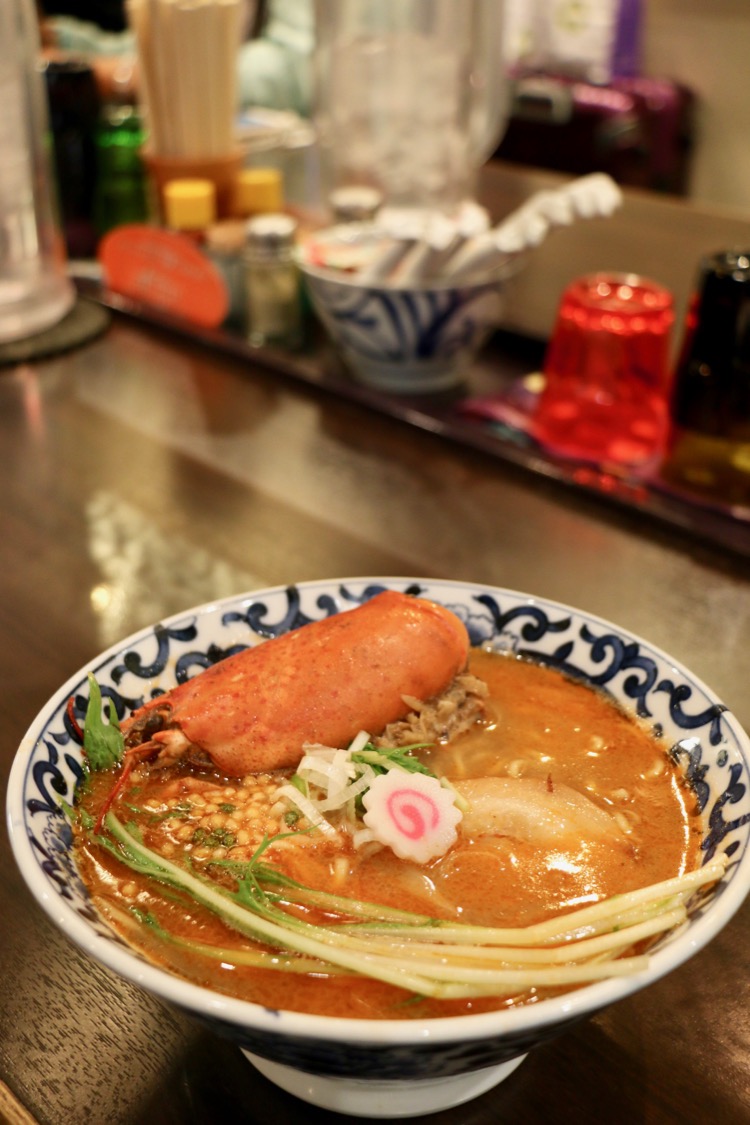 In "Tokyo Station Ikaruga", XNUM X day XNUM X cup limited "Omar shrimp-noodlesYou can eat "1,080 yen incl."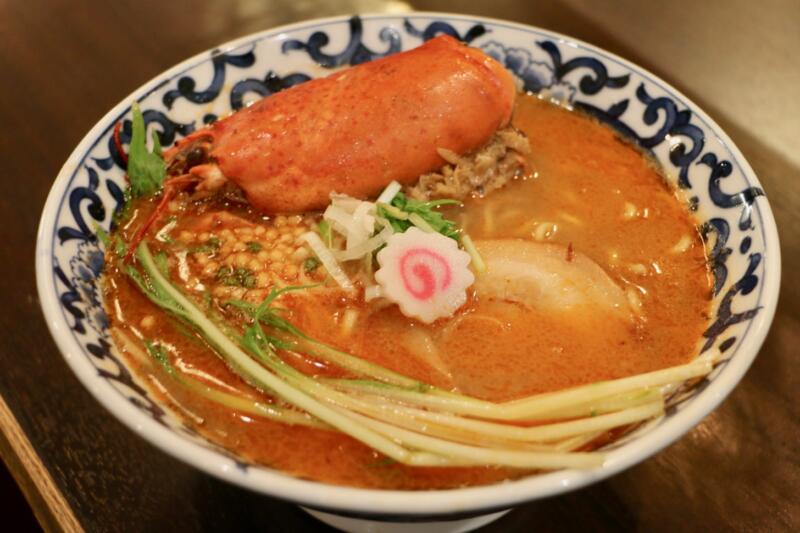 Omagari prawns ride on the beach with a large impact on the visual aspect!
It is a luxurious cup that combines the richness of an animal-based soup with the sweetness of the head of the sweet shrimp head and the aroma of the head of the Omar shrimp head.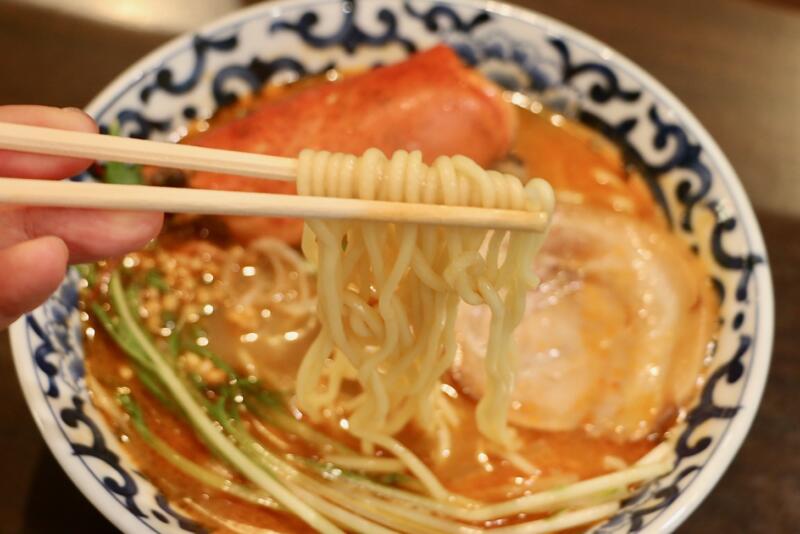 The noodles are simmering. It was delicious with a refreshing aftertaste ramen while tasting while concentrated!
Offer time: 14: 00-22: 00 (LO21: 30)
Tokyo Boiled dried noodles
Specially made Kinmeto Ramen (finished as soon as it disappears)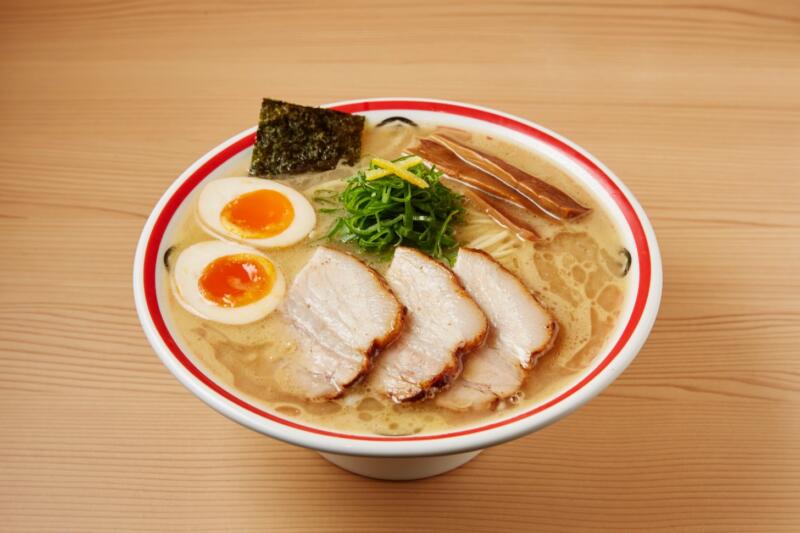 "Tokyo boiled dried noodles" of "Specially made Kinmegaki Ramen(1,100 incl. Tax) is a soup that uses luxury goldfish from Suruga Bay, which boasts the largest catch in Japan.Deep taste of is rich! A great drink of the last drop.
Offer time: All day 10: 30-23: 30 (LO23: 00)
Sora Noiro NIPPON
Premium luxury roast beef beef noodles (XNUM X day XNUM X cup limited)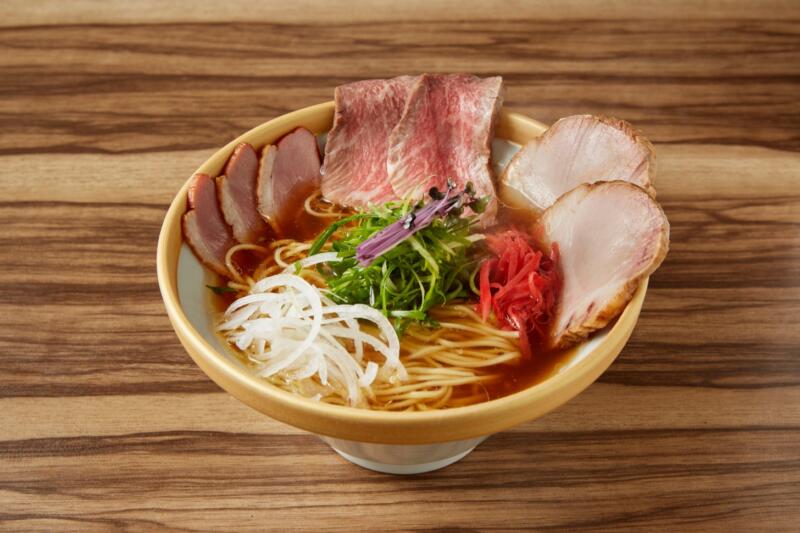 "Sodairo NIPPON" 's "Luxurious Roast Beef Beef""Ramen" (XNUM yen incl. Tax) is a full-fledged bowl of shopkeeper Mr. Miyazaki who hit the 1,300 anniversary. Domestic Beef Roast BeeUse smoked pork and pork dumplings with grilled pork and rice cakeProvide a luxurious cup.
Offer time: 14: 00-23: 00 (LO22: 30)
Salted noodles specialty Hiruga
Nagoya Cochin's all-you-can-eat salty soba (XNUM X day XNUM X cup limited)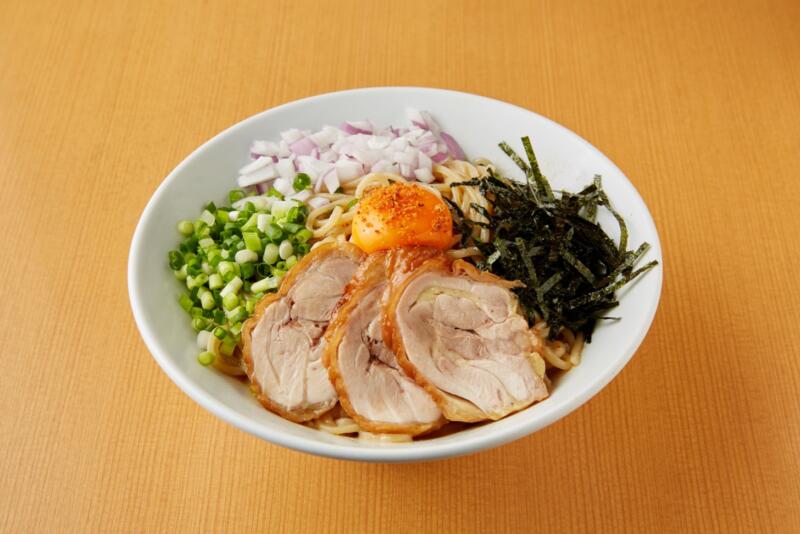 "Nagoya Cochin Dou's All Salt Maze Soba" of "Shirahan Specialized Hirugao" is chicken coy, egg, of Nagoya Cochin, one of Japan's three great chickens.An extraordinary full of chicken oil used for 10 anniversary.
Offer time: 14: 00-23: 30 (LO23: 00)
Tonkotsu Ramen I type
Kirisu noodles of Kirishima Sansho pork (XNUM X day XNUM X cup limited)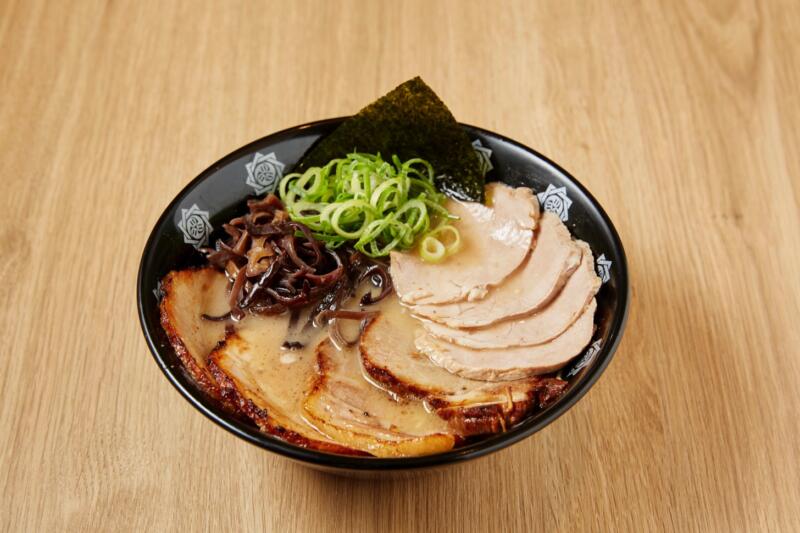 "Kirishima Sanuki pork char shu noodles" (XNUM X yen including tax) of "Tonkokuramen I type pure" is a commitment charsh noodle using Kirishima Sansho pork. Cirche 1,200Using the part of the species, I finished luxurious and luxurious.
Offer time: All day 10: 30-23: 30 (LO23: 00)
Miso Ramen Specialty Shop Tsujida Miso Chapter
Tsujida Miso Chapter Miso Curry Milk Ramen (XNUM X Day XNUM X Cup Limited)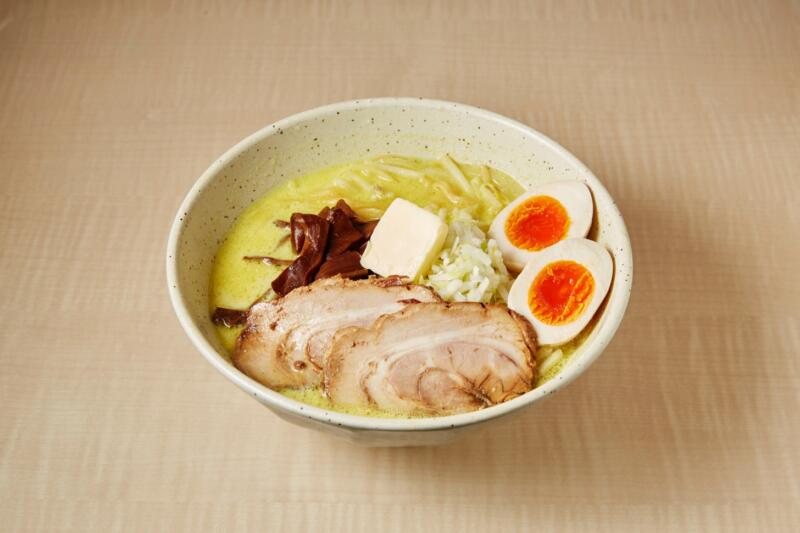 "Tsujida Miso chapter Miso curry milk ramen" (XNUM X yen including tax) of "Miso ramen specialty shop Tujida Miso chapter" is an illusion that was provided in "Tsujida Miso chapter" XNUM years ago.Ramen"Miso curry milkRamen"Reprinted version of" appeared. Tohoku areaRamenArrange in the style ofCurry and milk are matched with miso and marvelous one.
Offer time: 15: 00-18: 00 (LO17: 30)
Chinese buckwheat noodles in Tokyo
Tokyo Chinese soba chiyomi truffle oil cheese mix soba (XNUM X day XNUM X cup limited)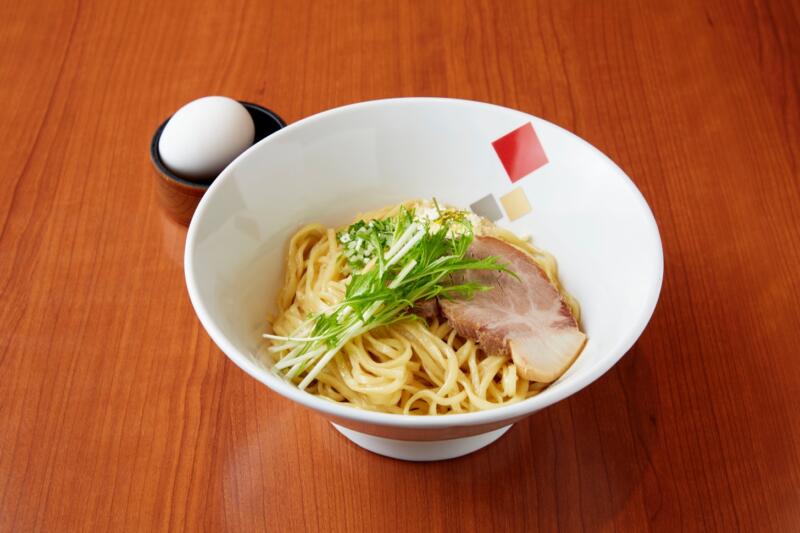 "Chinese Chinese Chiyoma in Tokyo Tokyo Chinese Chiyomi" "Chinese Chinese Chiyomi Truffle Oil / Cheese Mixe Soba" (XNUM X yen incl. Tax) can be enjoyed with gorgeous and luxurious scented truffle oil and XNUM X cheese from the middle When hot spring egg is put, one more of truffle oil and cheeseIt is full that feeling increases.
Offer time: All day 9: 30-23: 00 (LO22: 30)
Rokushosha
Rokushusha limited W set noodles (XNUM X day X NUM X cup limited)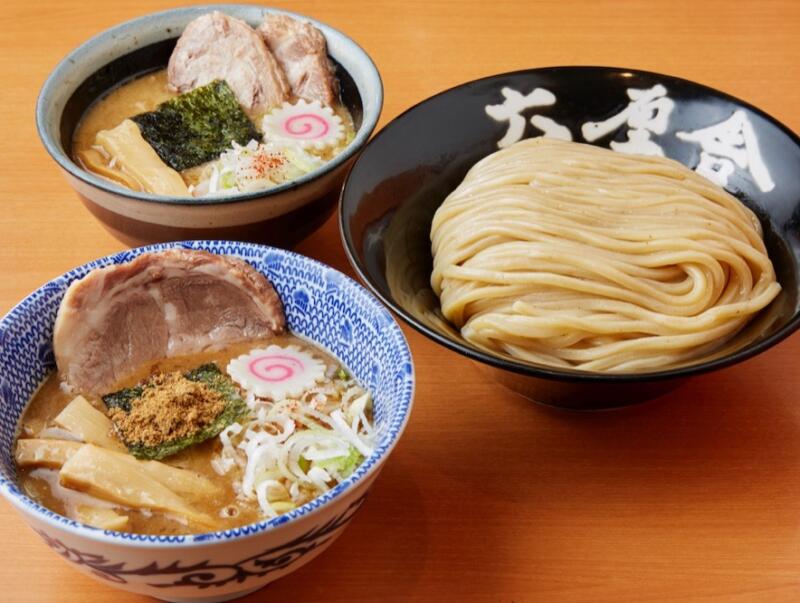 The "Six-Stars-Limited W Kitten" (XNUM X yen incl. Tax) of "Six-Stars" has created the recent boom in Ten-Ten.Limited Taki noodles that the house excluded all its own pronoun "fish" and challenged a completely new taste for the future. The difference between the "limited W set noodles" taste that both limited and usual set dates can be enjoyedYou can enjoy it.
Offer time: 10: 00-23: 00 (LO22: 30)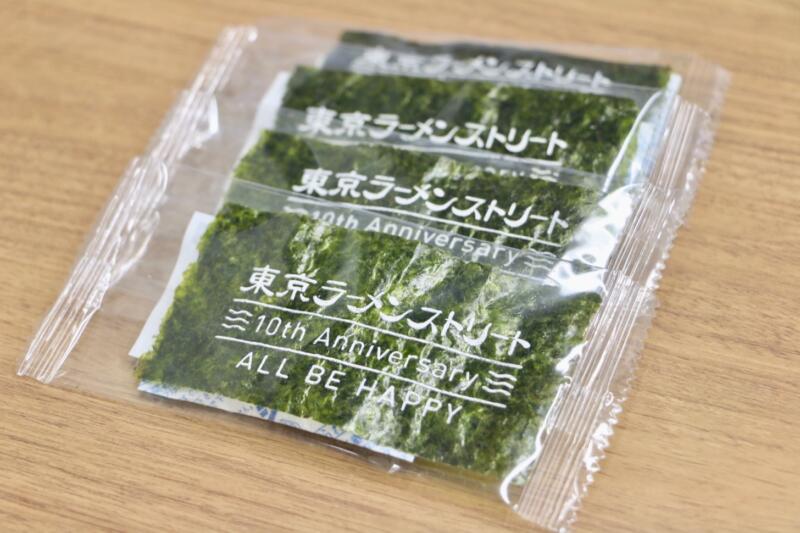 In addition, you can get commemorative novelty "10 Anniversary Original Nori" by eating at each store during the period! (First-come-first-served basis, end as soon as it disappears)
So I told you about the talk event of "Tokyo Ramen Street" that celebrated its opening 10 anniversary!
Tokyo Station will be used as a gateway for travel and business. The commemorative menu is a special menu for a limited time at Tokyo Ramen Street that celebrates the 10 anniversary!
Tokyo Ramen Street 10 Anniversary Special Memorial Menu
Location: Tokyo Station Yaesu South Exit Basement XNUM floor (Tokyo Station 1st Street Basement 1 Floor South Street)
Offer period: 2019 year 6 month 18 day (Tuesday) to 7 month 15 day (Monday)
Official Website
I want to read it together
SPONSORED LINK



SPONSORED LINK