The super sale of Rakuten Travel, which will be the last of Heisei, will start from 2019, 3, 4, and 20 (Mon).
The Golden Week of 2019 is a new era issue, and 10 consecutive holidays will be open, and some sales products such as domestic and overseas hotels, rental cars and buses that can stay at reasonable prices have been published in advance!
Domestic accommodation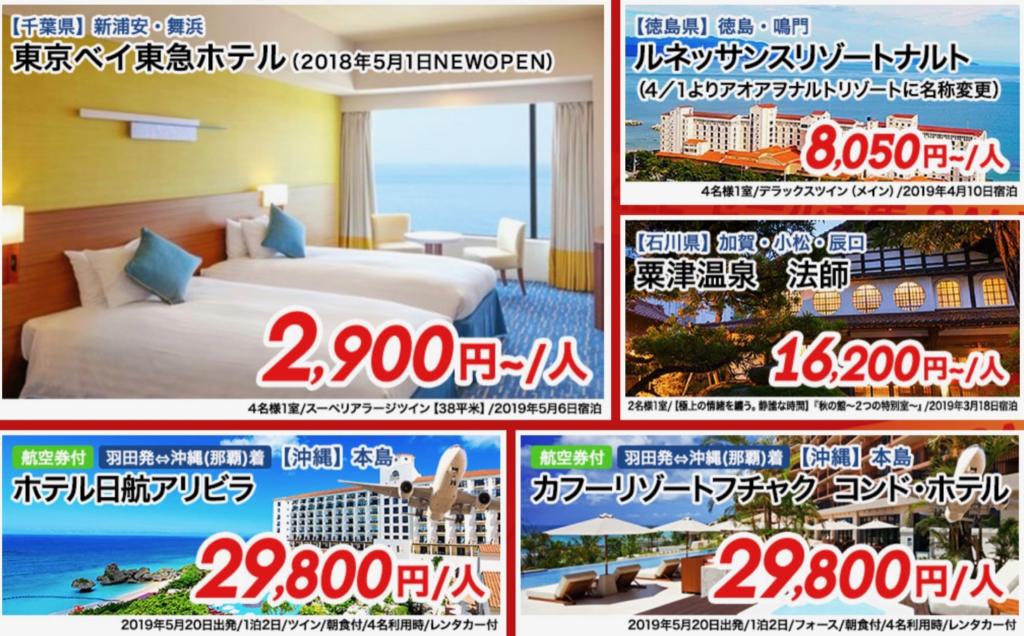 First of all, stay in Japan.
Tokyo Bay Tokyu Hotel in MaihamaMaximum 83% OFF ★ point 5 times! Special plan (night stay)"Who is alone from 2,900 yen (4 name 1 room).
Kobe Meriken Park Oriental Hotel in Hyogo PrefectureUp to X NUM X% OFF Suite Stay-Special time spent with important people-"There is one person 8,040 yen (3 name 1 room wide balcony corner suite) and here is also exceptional.
If you look at overseas tours,Seoul XNUM X DaysWhat is 9,800 yen.
Hawaii Honolulu XNUM X DaysTour of 49,800 and considerable value for money!

In addition, domestic car rental is 24 time 1,000 yen pokkiri plan
Bus travel is Ikebukuro → Kyoto · Osaka, Shinjuku → Nagoya, Shinjuku → Sendai is the best deals such as the plan of 2,500 yen pokkiri!
SPONSORED LINK

Let's get limited coupon by sale start
Coupon distribution is before sale start, so be sure to get it!
10 consecutive holidays moving from Heisei to a new era. Where do you want to go traveling?
SPONSORED LINK



SPONSORED LINK