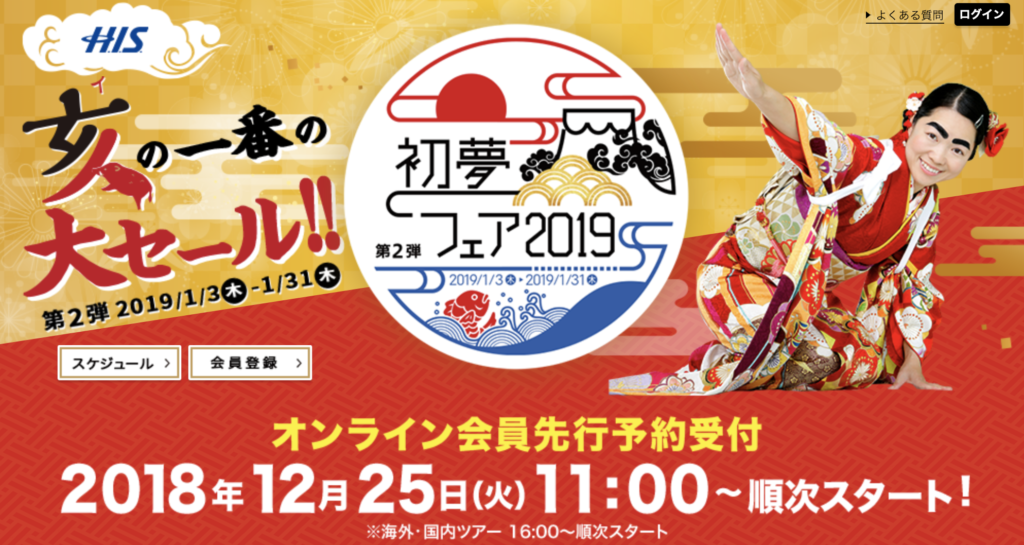 It is a Tokyo trip that I like a good trip!
The major internet travel company HIS (HS IS)
Hatsume fair 2019
Domestic tours from 2 · 3 night lowest 10,800 yen!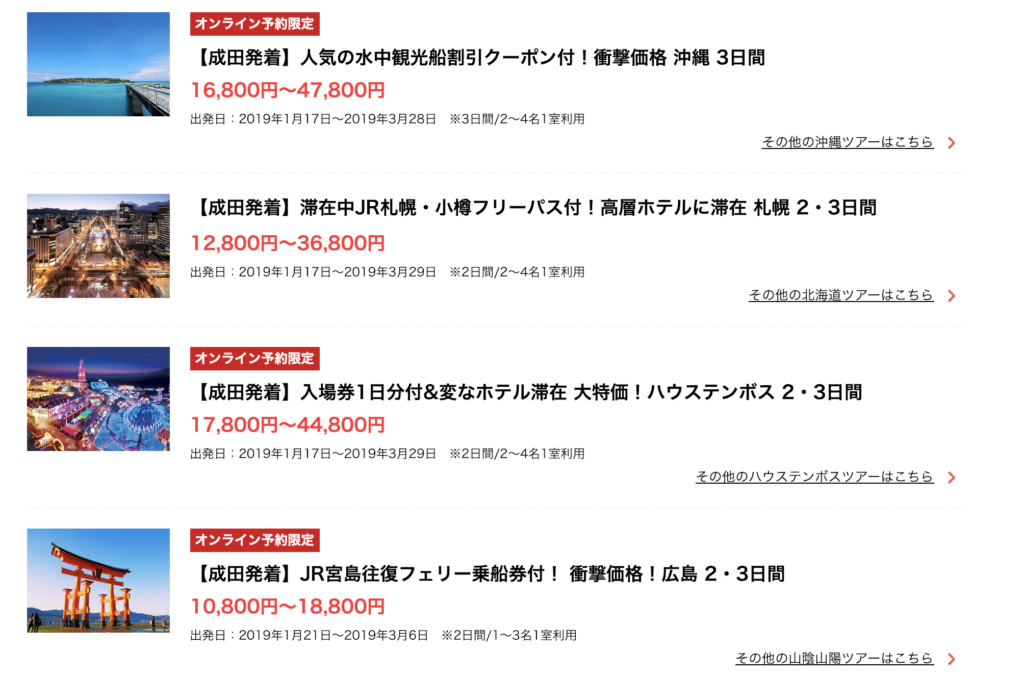 according to it
Domestic tourIs Sapporo, Okinawa, Nagasaki, and Hiroshima from Narita, arriving and departing from XNUM X People XNUM X at 2 days and 1 night at a discount price!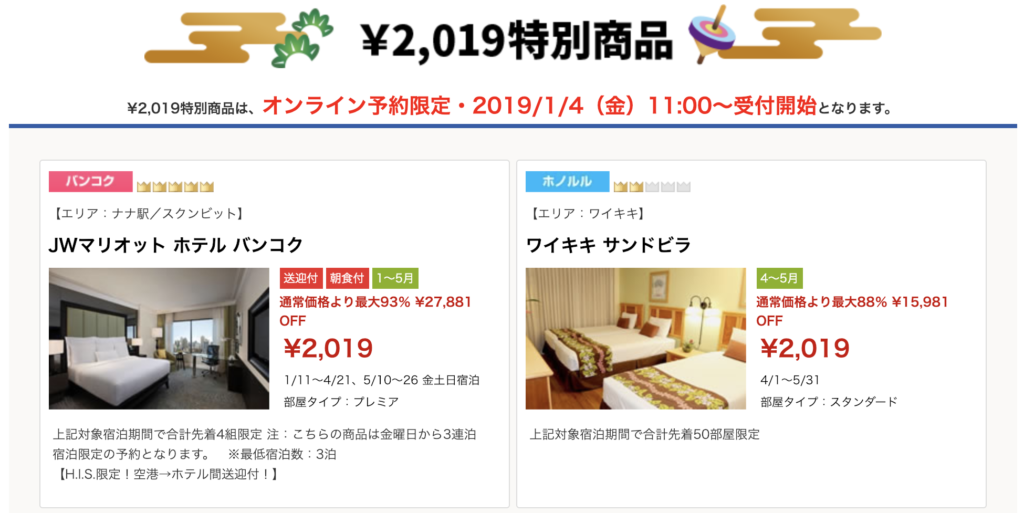 Overseas hotelsThe "JW Marriott Hotel Bangkok" in Thailand and "Waikiki Sand Villa" in Honolulu are both "XNUM special products" and special prices are also 2,019 yen. As the number is limited, go ahead!
SPONSORED LINK

Hatsume fair limited! "Weird hotel" time sale!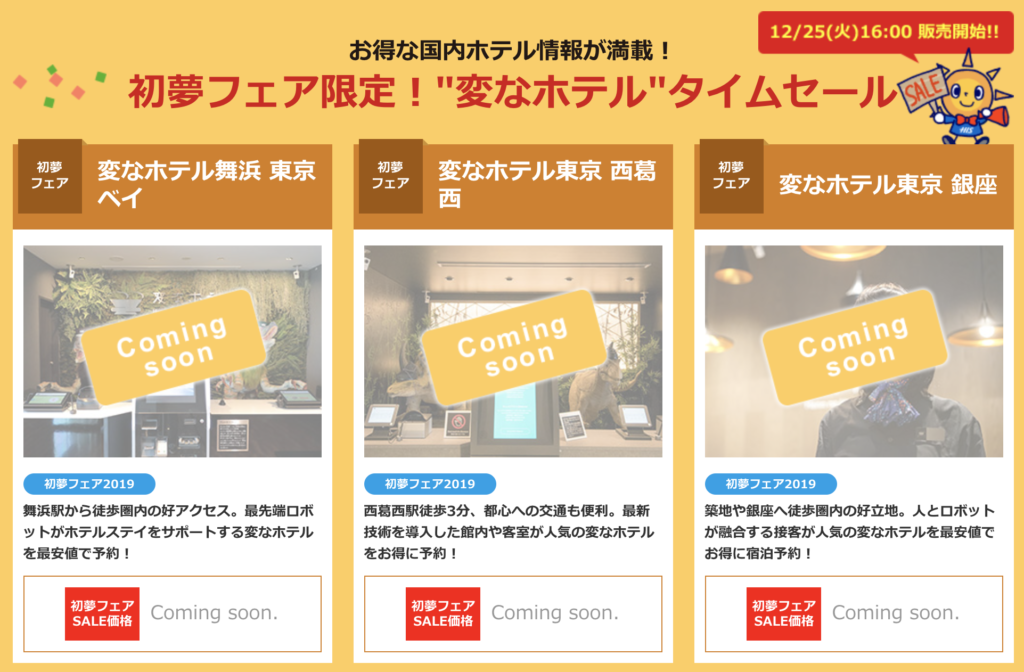 X NUM X Mon X NUM X (Tuesday) From X NUM X, HS IS will
Strange hotel(Maihama Tokyo Bay, Tokyo Nishikasai, Tokyo Ginza) will be a special price at a time sale.
As it was sold at the price of the year issue even in the previous Hatsume fair, maybe it will be 2,019 yen here one night! ?
'
Weird Hotel Maihama Tokyo Bay"When"
Weird Hotel Tokyo NishikasaiBoth areHotels with easy access to TDRSo if it's a good price, it's also good to stay here and enjoy it for XNUM days!
I want to read it together
SPONSORED LINK



SPONSORED LINK