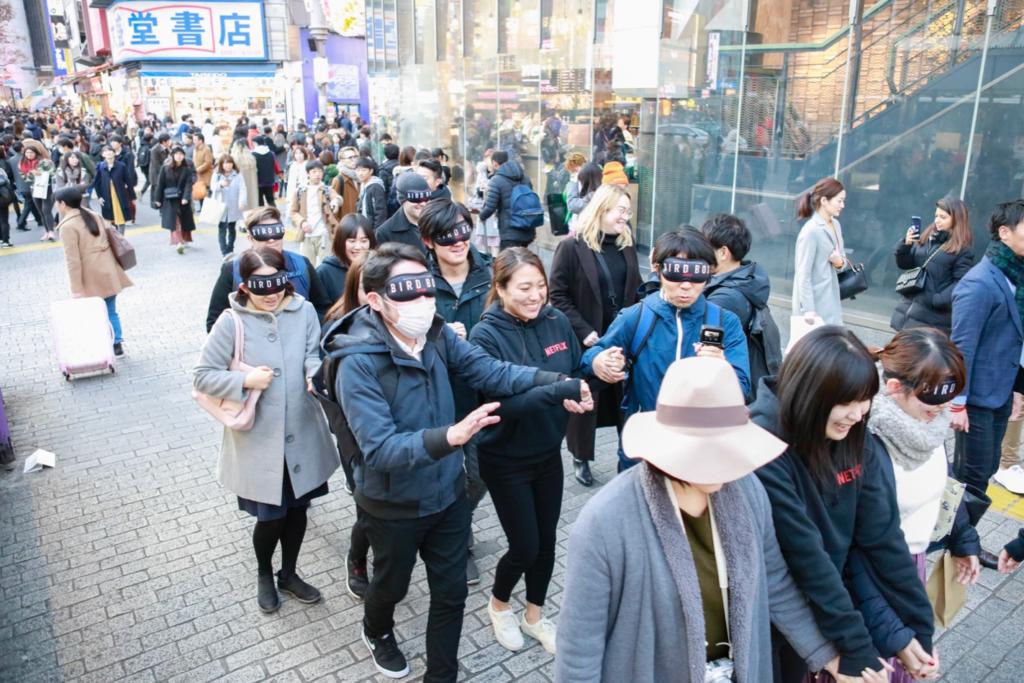 Hello, this is Tokyo walk baggage.
Unseen fear, have you ever experienced it?
I have experienced it. And in the middle of Shibuya!
This time, it will be held from 2018 month 12 day (Saturday) to 22 day (Wednesday) 26NETFLIX original movie "bird ・ box" presents "visitless sightseeing"I have experienced prior to.
"No sightseeing" starting from Shibuya Station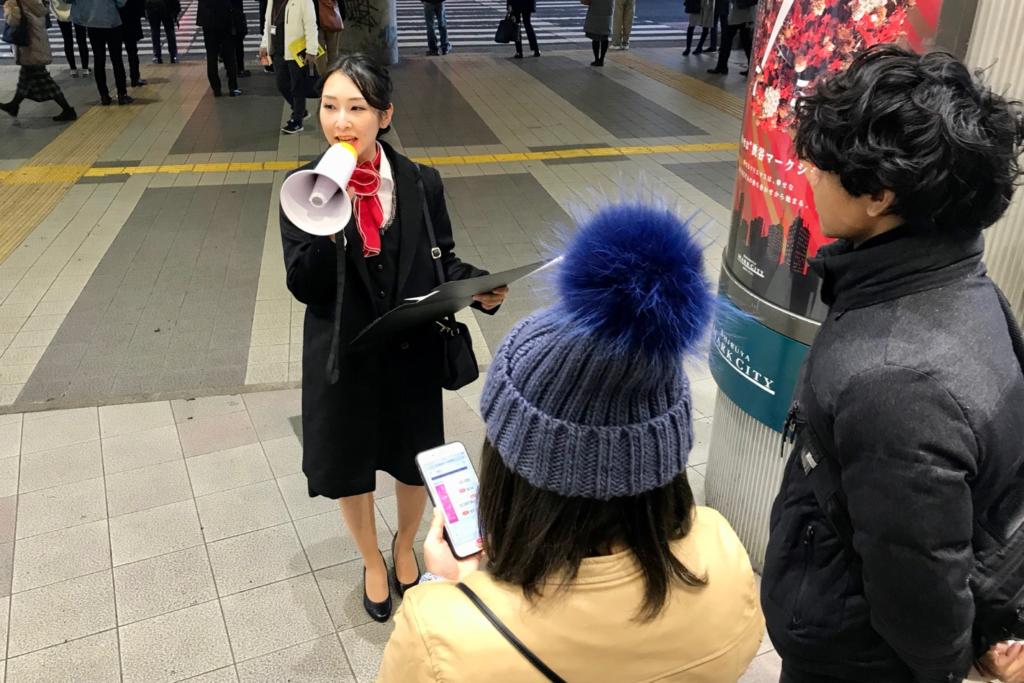 The start of "no sight seeing" is in front of Shibuya Station.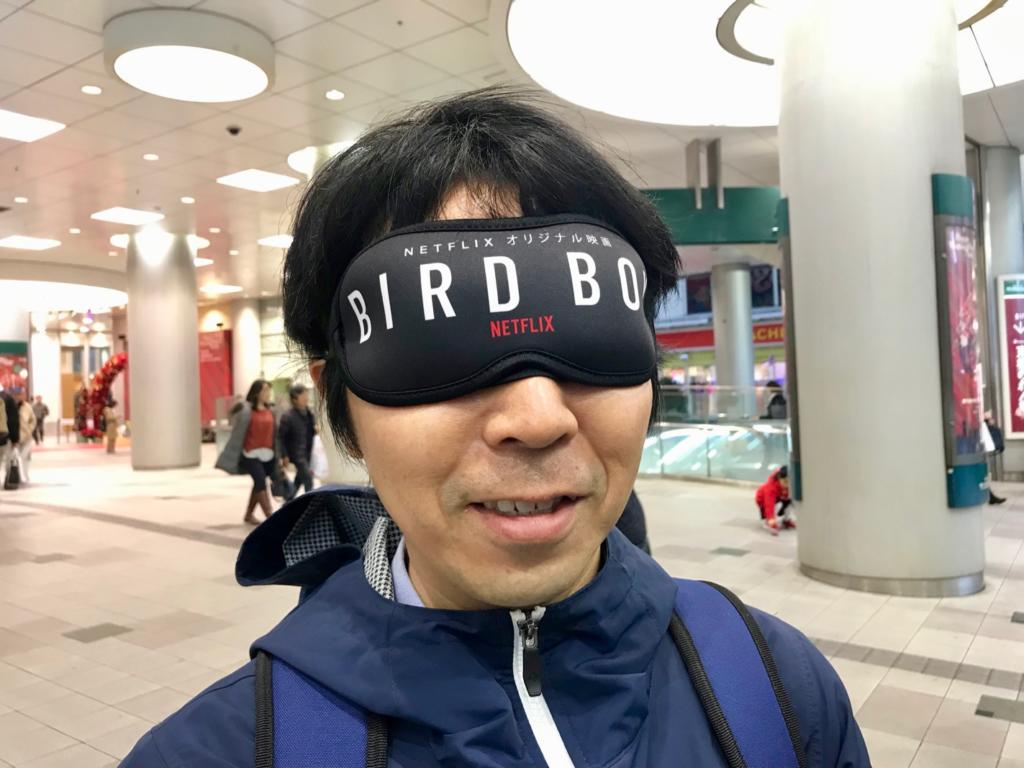 Participants are given their own eye mask.
As the name suggests, "no sightseeing"During the tour, put on an eye mask to experience an unseen terrorWhat is it?
To Shibuya scramble intersection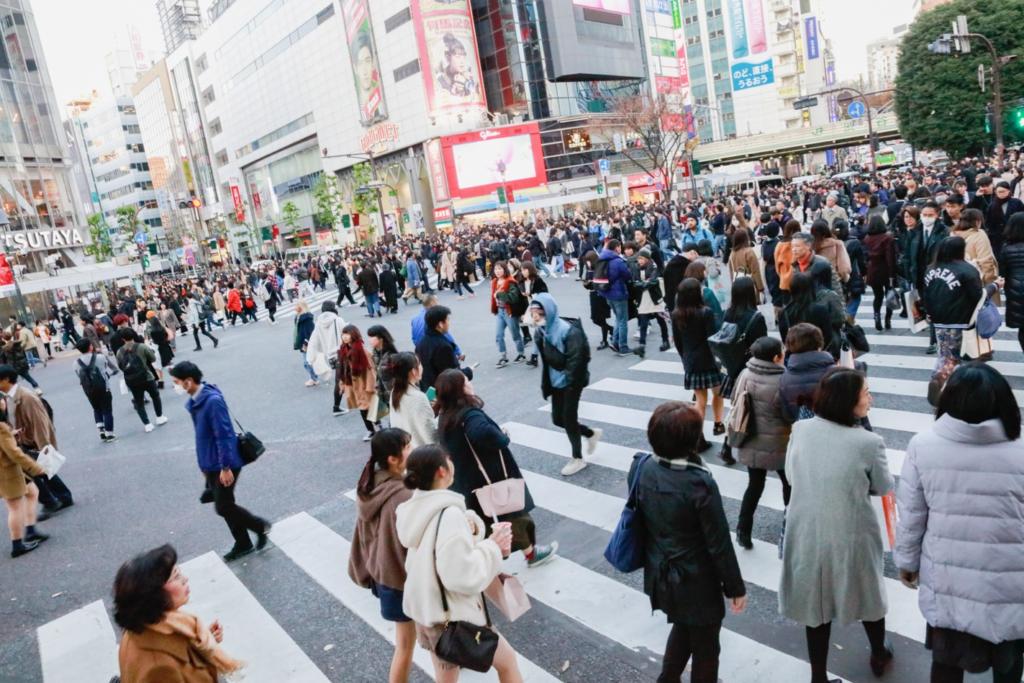 The first thing I went to was the sidewalk near Shibuya Scramble intersection.
I-mask the sidewalk next to the crowded intersection in the world and walk!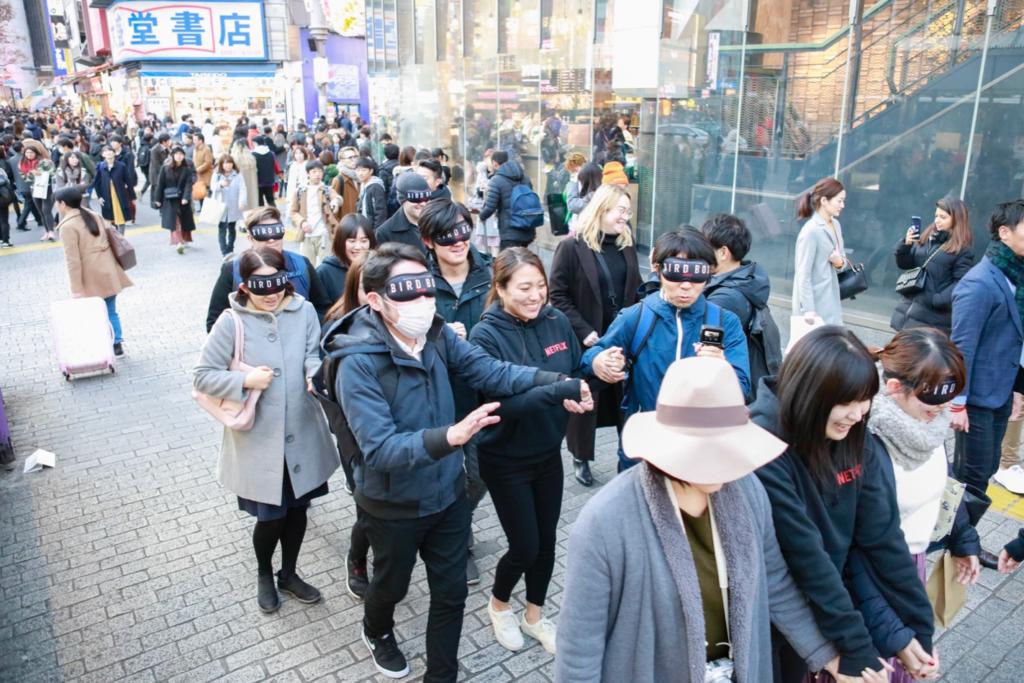 However, it does not mean to walk with XNUM people, but it moves while grabbing to the staff members (commonly known as Bird).
Please try to imagine. I walk in Shibuya where I blocked the view in the eye mask state ...
There is nothing as scary as this!
I walked through the XNUM X meter while walking.
It was the first time such a scary sanpo.
To a place with blind bus "only sightseeing"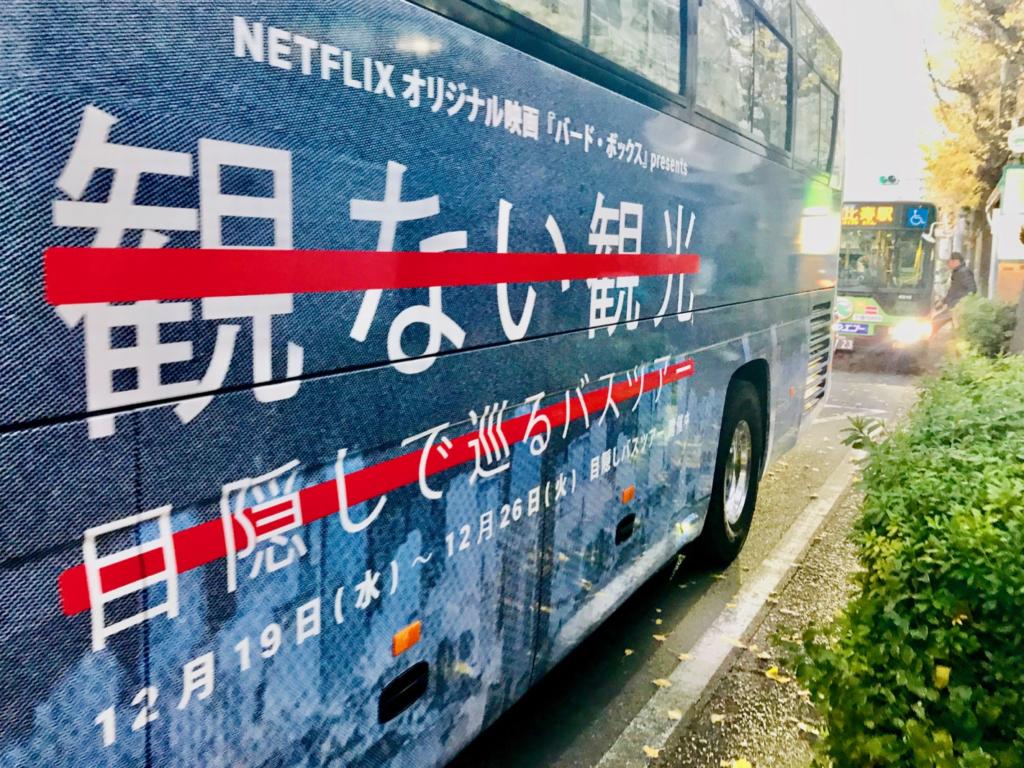 Once you finish the eye mask at Shibuya, you will get on a bus for sightseeing without sightseeing.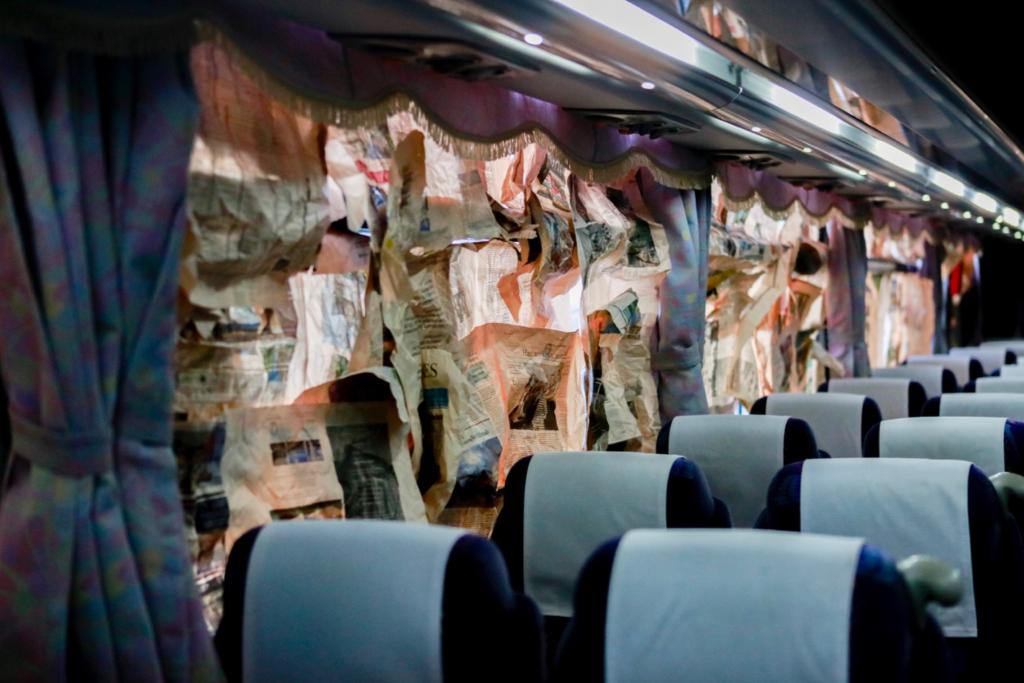 When you get inside the bus, all the windows are blocked by the newspaper and you don't know where you are now.
Where can I be taken?
SPONSORED LINK

Dinner at the "Don't Watch" Restaurant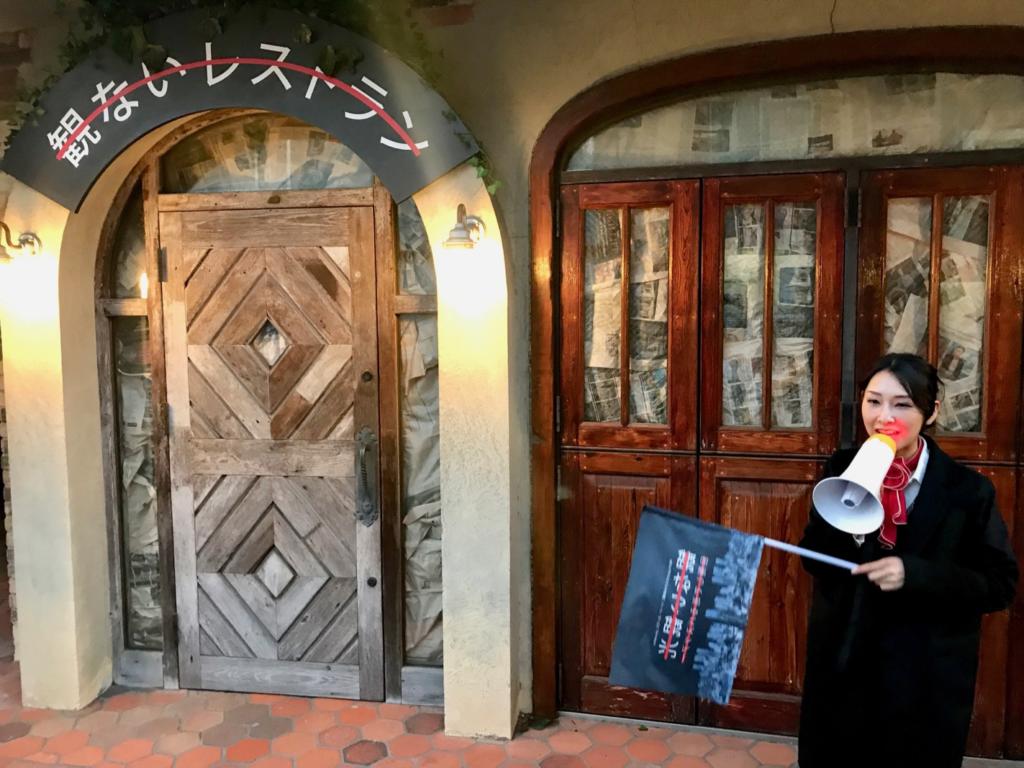 It is "a restaurant not to see" that arrived. All the windows are also blindfolded.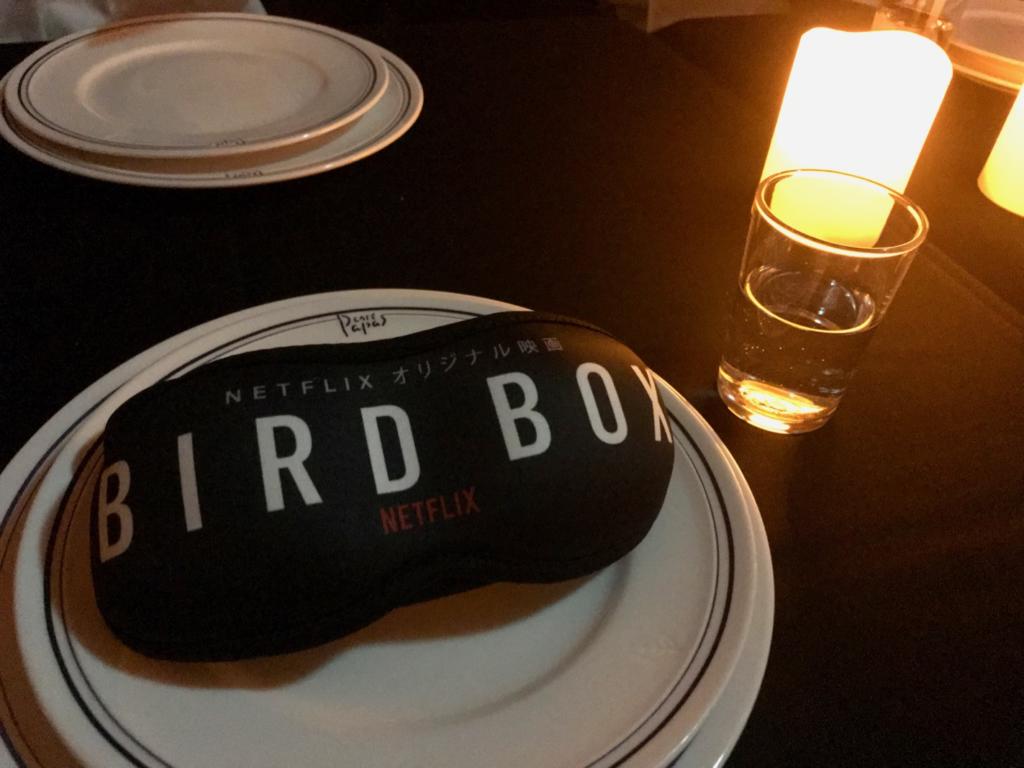 Here, you can enjoy XNUM X meals with the eye mask on.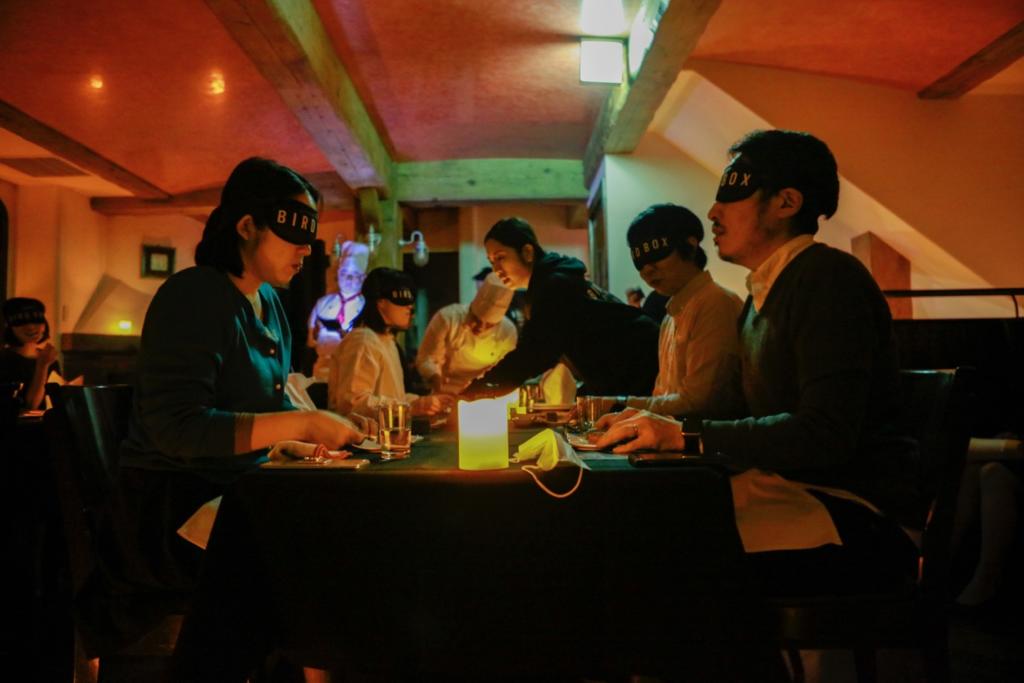 Have you ever eaten with your eyes closed?
Where is the dish, and what is the shape of the dish? The amount of information that can be obtained from the eyes is quite large, but if you block it, you can only sense it with the other sense of smell, touch, hearing, and taste.
The food that comes out is bread, meat and vegetable sticks, but there are various tricks along the way, and you can enjoy coffee after meals. The senses are gradually refined.
"Walking to see"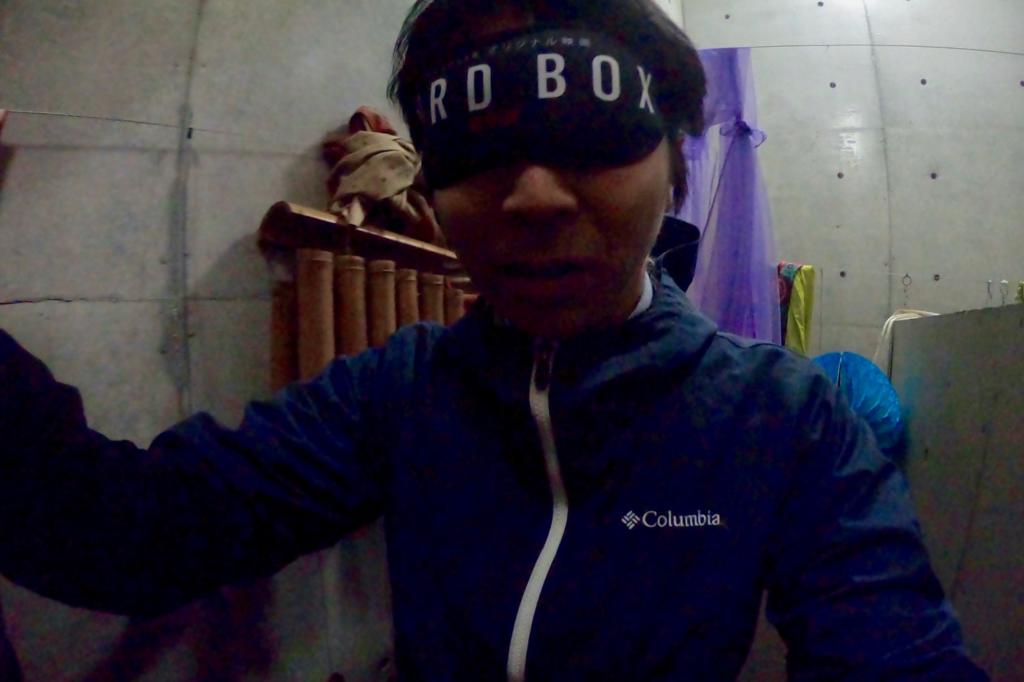 After dinner, take the bus to the final destination. The last is "the walk without seeing" the name.
I walk around the place with my eye mask on.
With a fruity scent, climb up a hill like a forest and climb up a narrow staircase that echoes your voice,
"Help Mama!"
Eh, it's scary! !
I heard various sounds like Shibuya's bustling, and within the reach of my hand, a mysterious object touches my body and is in a petit panic state. You just need to have an eye mask to sharpen so many different things.
This is the end of "no sight seeing" of about 2 hours.
It was a bus tour that you can experience the fear of invisible and the feeling that the other senses are refined by invisible!
"Sightseeing without sight seeing" is accepting participants! (Postscript offer ended)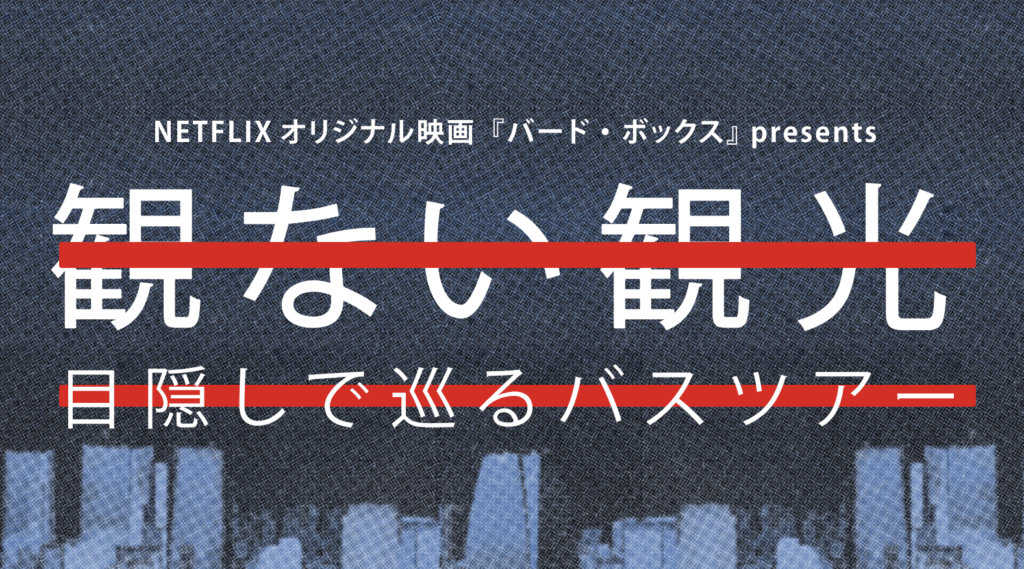 I participated this timeNETFLIX original movie "Bird box" presents "Sightseeing without sight seeing" is currently accepting participants!
As it is first-come-first-served each time, it is good to go with friends! (If there is a space available, you can apply for 1 to 4 at the same time)
Please see this URL for application!
https://netflix-birdbox-tour.com/
Postscript seems to have already reached capacity!
NETFLIX original movie "bird ・ box" presents "visitless sightseeing"
Period: 2018 year 12 month 22 day (Saturday)-26 day (Wednesday) Total 5 days Held 2 times each day
Holding time: 1 times 13 to 15, 2 times 16 to 18 (Each 2 time is assumed)
There may be some back and forth depending on the service situation.
The reservation will be accepted until 22 the day before the event.
Each application will be closed as soon as it is full on a first-come, first-served basis.
Recruitment number: Up to 1 per 20
Meeting place: Tokyo Shibuya-ku, Tokyo (Details will be sent to applicants by email)
Organizer: Netflix Corporation
Inquiry: yoyaku@birdbox-tour.jp
Phone number: 03-6805-0170 (reception hours: weekdays from 10 to 18)
NETFLIX original movie "Bird box" exclusive delivery 12 / 21
NETFLIX's original movie "Bird Box" will be simultaneously distributed worldwide XNUM X X X X month X X X X (Friday)!
[Synopsis]
An unexpected child-growing artist, Mallory (Sandra Brock), suddenly faces the end of the world and the danger of the destruction of humanity.
People who will die one after another in the mystery of strange things, and what you can do to survive, never see "it". In order to protect a young life, Malory decides to escape the death and death by "blinding" in conflict and fear.
Netflix's original movie "Bird Box", and the disaster masterpiece of the worldwide shock, will be exclusively distributed from 12 Mon 21 (Fri). (From NETFLIX)
The starring is Sandra Brock of "Zero Gravity" and "Oceans 8". I also watched at the preview, but because it is a survival horror that fights against the invisible fear and survives, the sense is more sharpened when viewed after "a sight-seeing tour", from the beginning to the end The fear was doubled!
I want to read it together
SPONSORED LINK



SPONSORED LINK