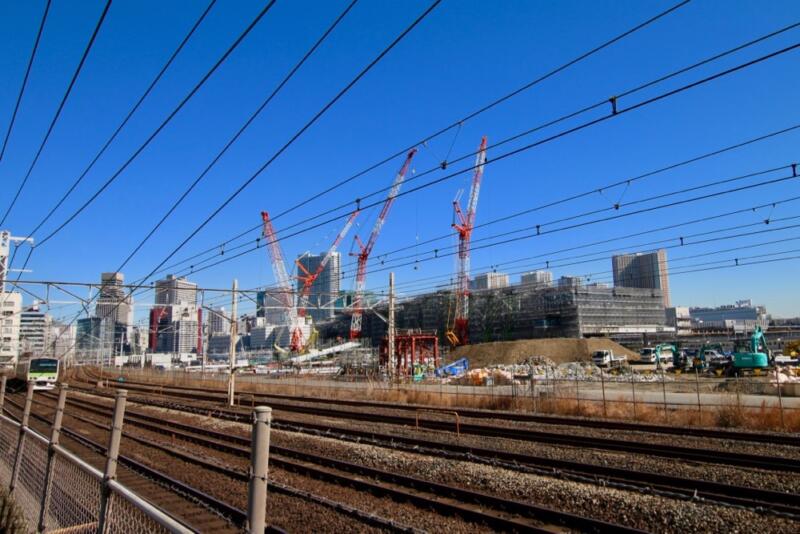 Hi, I'm in Tokyo!
The name of the new station born between JR Yamanote Line Tamachi Station and Shinagawa Station isTakanawa Gateway StationDecided!
It is scheduled to open in the spring of 2020!

About half a century new station since Nishi Nippori Station
The name of the new station under construction between Shinagawa Station and JR Tamachi Station on JR Yamanote Line has been decided as "Takanawa Gateway Station"https://t.co/F8AUQNITbj#nhk_news #nhk_video pic.twitter.com/wrDLS0oPNM

— NHK News (@nhk_news) 2018/12/4

When I recruited the names of this Shinagawa Shin Station (provisional) in the open call for participants, it was Takanawa, followed by Shibaura and Shibahama, which was the largest number among the total number of applications 64,052.
By the way, the Takanawa Gateway decided this time was 130, but as a result of examining it at the in-house selection committee, aiming at a base for international exchange and this area has had a highway since ancient times, and the entrance to Edo It is said that the name "gateway" was put because it was crowded as a mouth!
The area where the new station can be made is near Rainbow Bridge, and it is halfway between the Heritage Zone and Tokyo Bay Zone at the Tokyo Olympic and Paralympic Games in XNUM, so many athletes and spectators will visit there. I look forward to completion!
I want to read it together
SPONSORED LINK



SPONSORED LINK