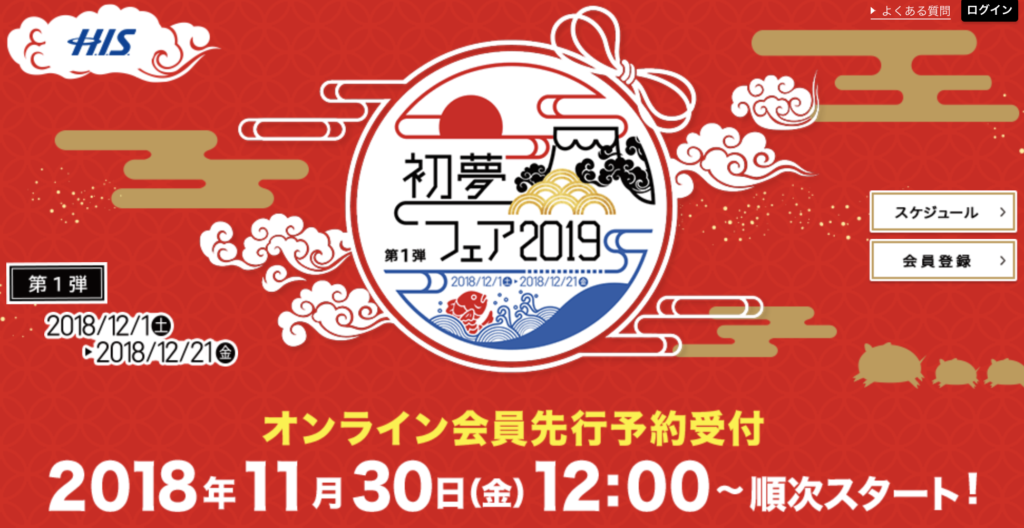 It is a Tokyo trip that I like a good trip!
A major internet travel companyHIS (EIS)'
Hatsume fair 2019The first 1 bullet of 2018 year 11 month 30 day (Friday) 12 time will start online member advance reception sequentially!
Online member advance acceptance started from 11 / 30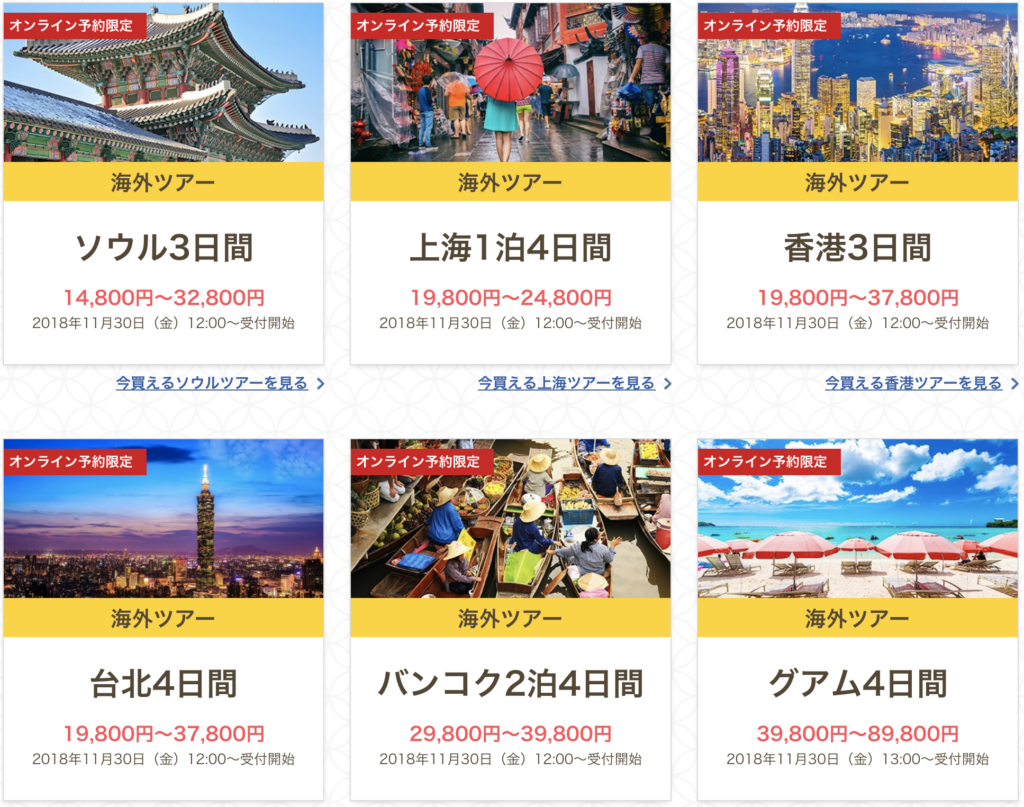 XNUM X Mon X NUM X (Fri) X NUM X: From X NUM X, the advance reservation acceptance of the online member starts.
Seoul 3 days (14,800 Yen), Hong Kong (3 days 19,800 Yen), Taipei 4 days (19,800 Yen), and other overseas tours in Asia are extremely affordable!

Other non-stop flights such as Seoul (9,800) are also ambitions for overseas flights.
Domestic (Sapporo · Okinawa · Nagasaki · Amami Oshima) from 2 to 3 night 9,800 yen!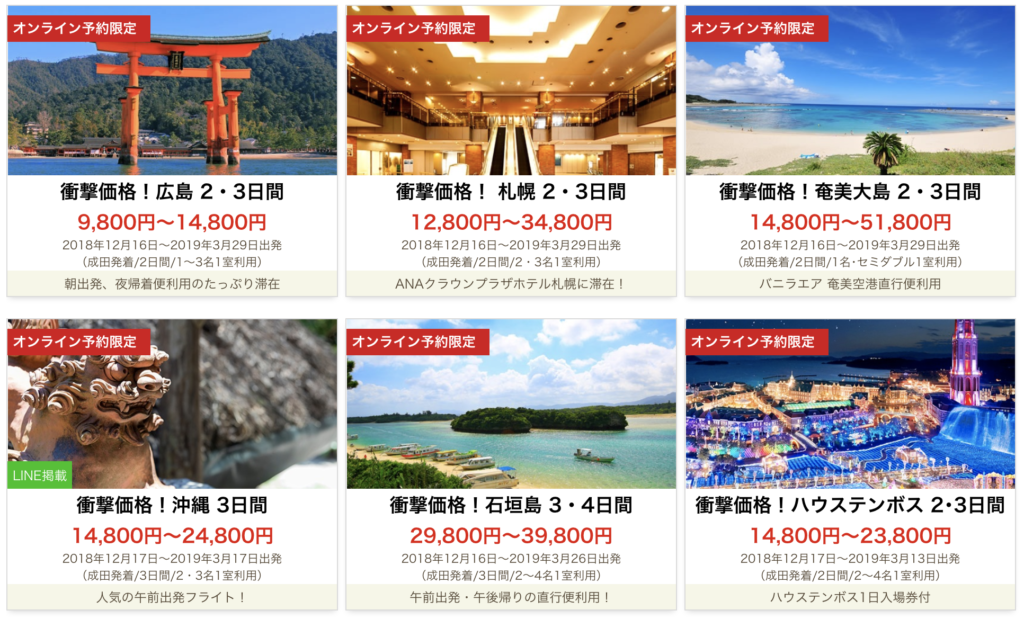 Domestic travelSapporo, Okinawa, Nagasaki, Amami Oshima have 2 · 3 days per person from 9,800 yenAnd quite good price!
Okinawa is 2 night 3 days from 14,800 yen (3 name 1 room)! It is a plan to go from Narita Airport by LCC Jetstar, but this price seems to be quite bargain with hotel accommodation in Naha.
If in the store, PayPay pays XNUM X% points back?

A further highlight is the smartphone payment service, which SOFTBANK and Yahoo!PayPayA large-screen behavior campaign that "12% backs from XNUM X X X month days."
If this "PayPay" payment will be available soon at each HS IC store, it may become 20% (or even within 10 10,000 free) in some cases.
The official announcement has not been announced yet when HIS's PayPay will be available, but this is a good news for travel lovers!
In "hometown tax" of the hometown tax payment site, "HIS gift card" has appeared in return goods of Miyaki-cho, Saga Prefecture!
I want to read it together
SPONSORED LINK



SPONSORED LINK