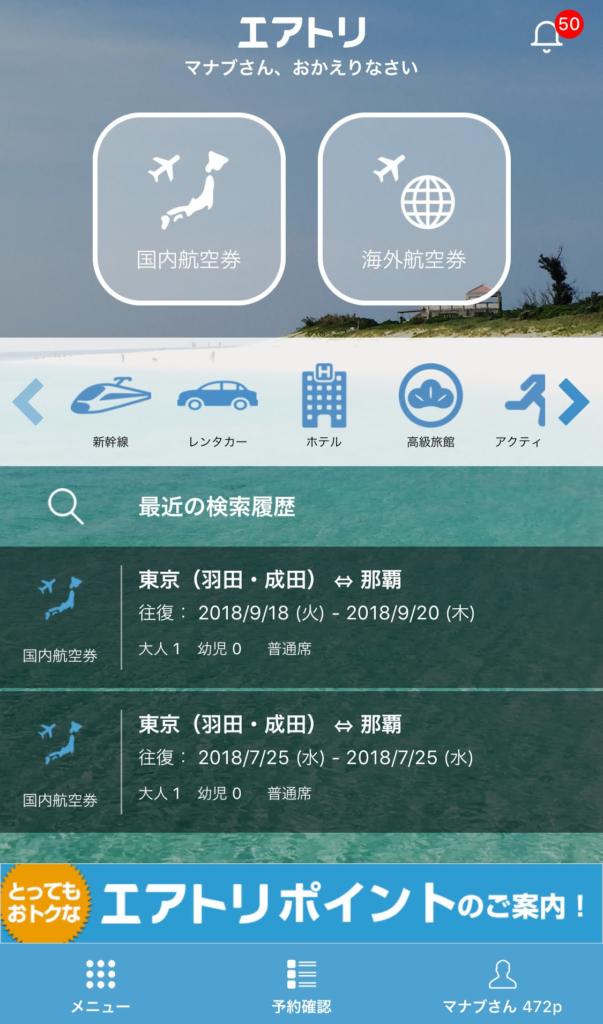 Hi, I'm in Tokyo!
LCC search comparison reservation site of cheap air ticket familiar with CM etc.AirtriDo you know that?
Since there was a plan to go to Hokkaido in 7 month, I introduced it because I tried to buy a good air ticket at "Airtori"!
"Airtori" to compare domestic 14 airlines at once
'Airtri"The domestic and overseas airline tickets of the domestic and foreign airlines 14 company (ANA · JAL, Peach, Jet Star, Air Dou, Star Flyer, Soracid Air, Vanilla Air, Shun Sumi Air, Fuji Dream Air Line, etc.) collectively compared It is a service that can be searched. This time, I tried to search for flights to Hokkaido using the app.
Although there are Jetstar Airlines used before to New Chitose Airport in Hokkaido, Vanilla Air Airlines is the cheapest with one way 5,260 yen.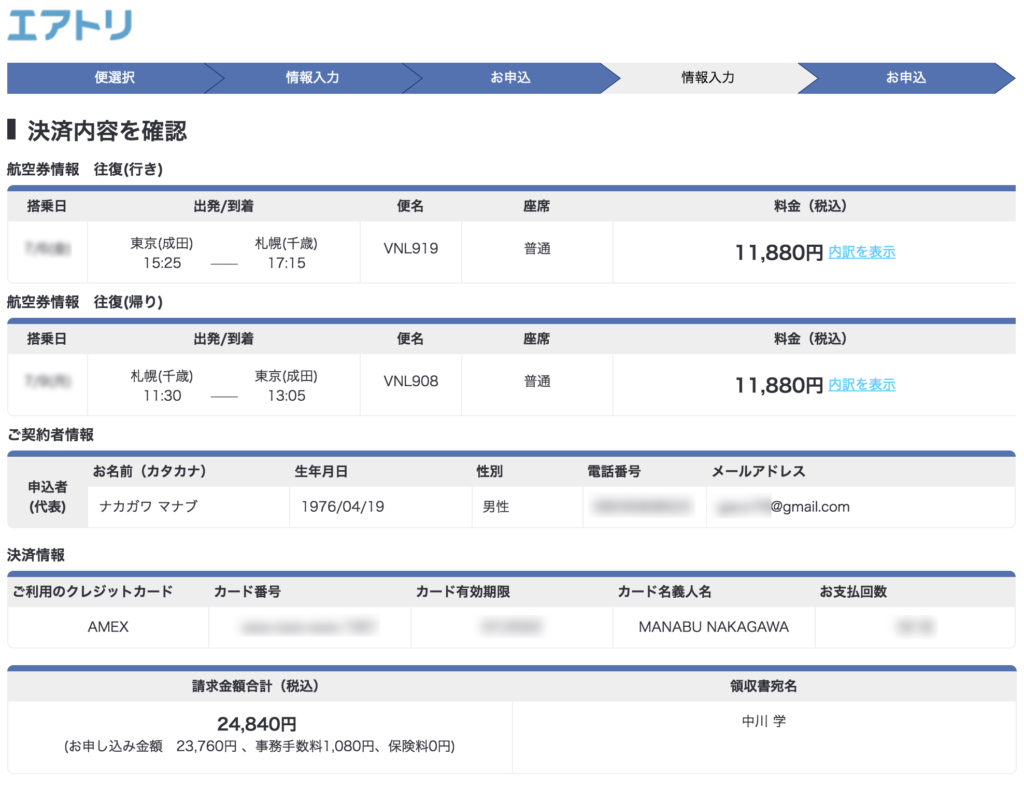 ↑ This is a reservation screen on a PC.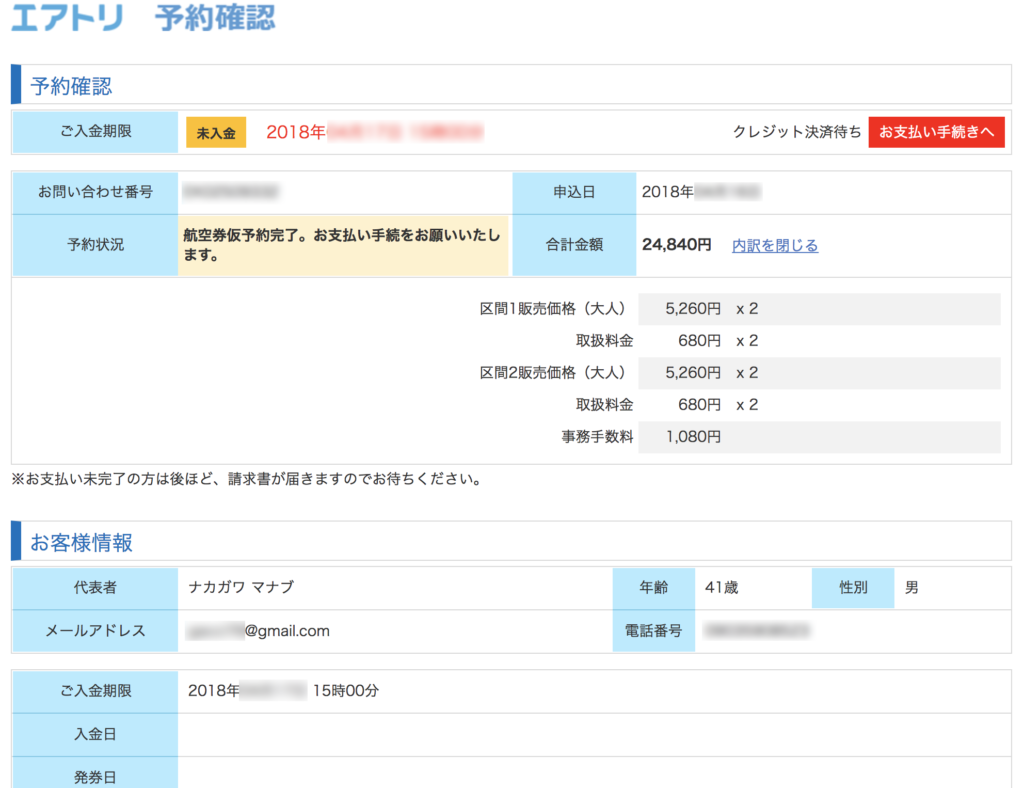 If you settle by credit card payment, convenience store settlement, paidy settlement and bank transfer settlement by the payment deadline that will arrive by email (in this case the next day at 15) after booking, the reservation is complete.
Cancellation is free before payment, but after payment is subject to the cancellation fee defined by each airline.
2% of the purchase amount is awarded as points → can be exchanged for Amazon gift certificates etc.

From here is the interesting part of "Airtory",The purchased XNUM% will be awarded as "Air Tri-Point" XNUM days after boarding.(Point expiration date is up to 1 years)
This time, since the total amount of tickets I purchased is 24,840 yen, 2 yen of that 496% will be added as points, and the points can be used for the next flight ticket purchase.
In addition, Air Tri-Point can be exchanged for Amazon gift certificate or G point.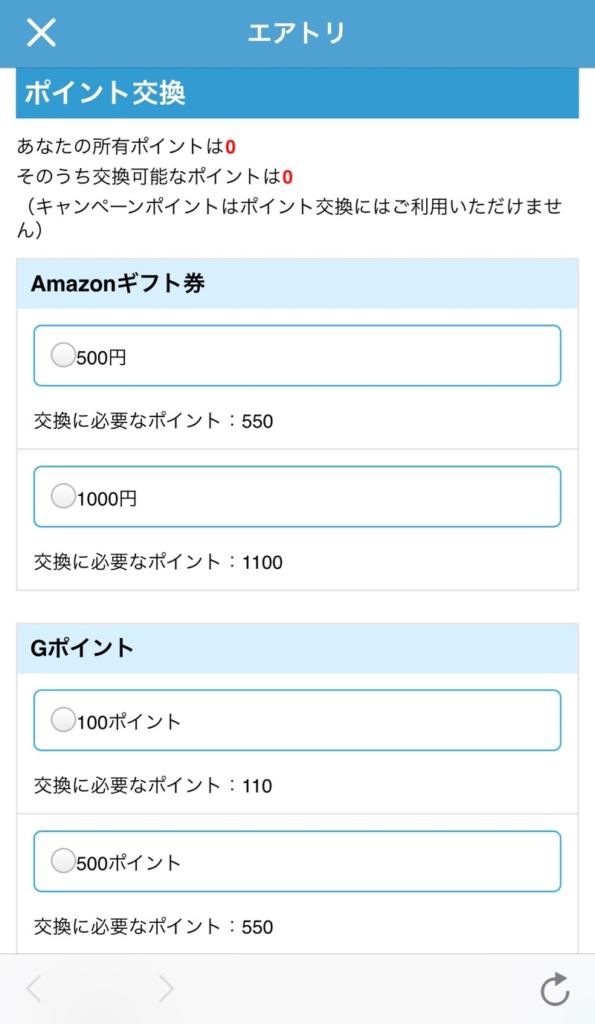 However, the exchange rate is an 1000 Air Tri Point for an Amazon gift certificate of 1000 yen. Note that G points are reduced by 1100 points and 1000% by 10 air tri points.
From G point to LINE point →Sorachika cardYou can exchange ANA Miles at a conversion rate of 0.81, or exchange it for JAL mileage, via Tokyo Metro Point using.
Point invitation code for 500 yen that can be used in the app!
You can use the AirTrials points for XNUM yen available at the time of ticket purchase with the app of "Airtori" of such cheap air ticket comparisons by entering this invitation code. (Points for 500 yen will be attached to the stroller too)
Promo Code "re4xc" (Please download and copy the app when purchasing your ticket)
I want to read it together
SPONSORED LINK



SPONSORED LINK