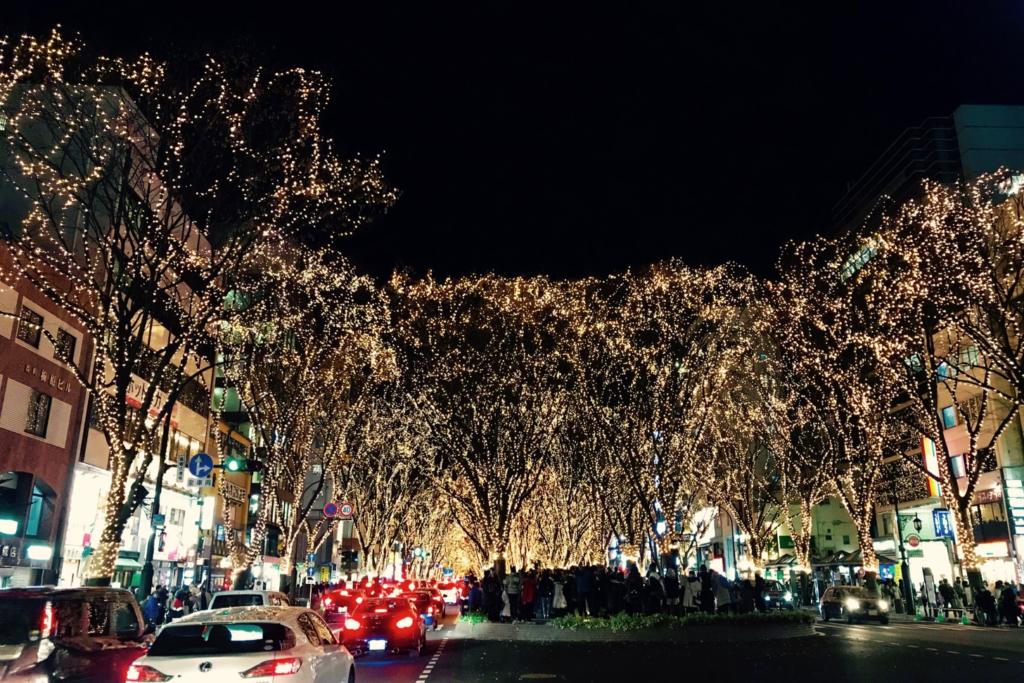 Hello, this is Tokyo walk baggage.
Sendai'sTohoku Blogger AssociationI finished the party and went to Jojo Temple.
Here the annual illumination "Pageant of XNUM X SEND AI light"XNUM X X X X X X X X X X X X X X X X X X X X X X X X X X X X X X X X X X X X X X X X X X X X X X X
Path of light that illumination of XNUM X spheres weaves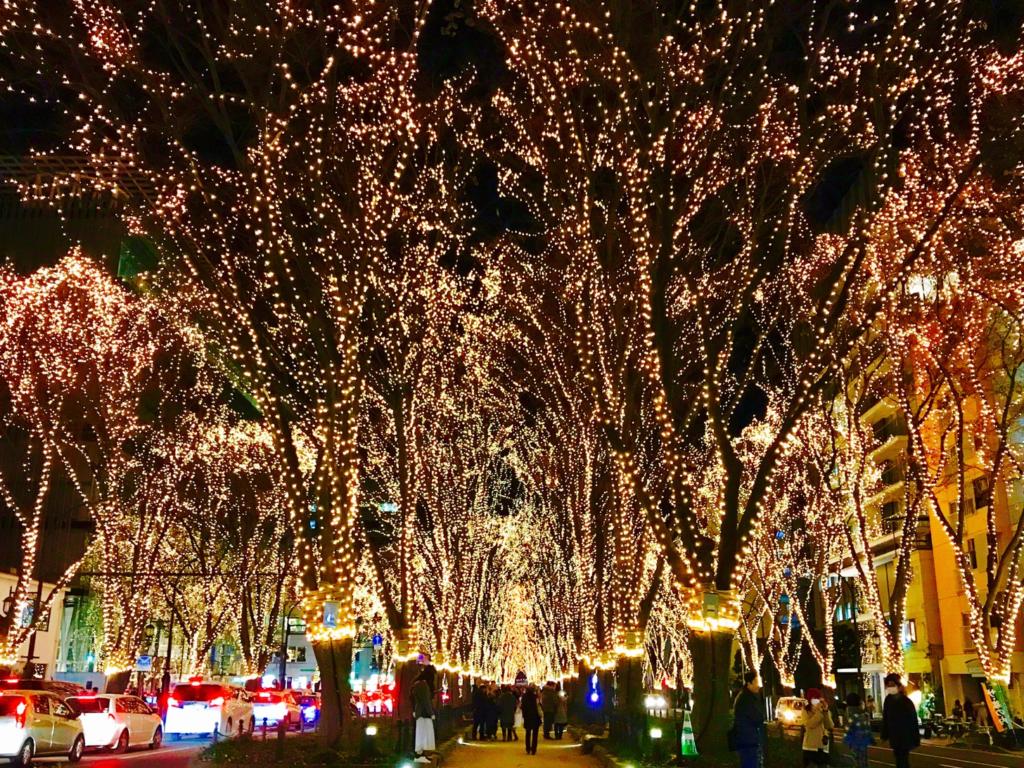 Pageant of SENDAI light is an illumination event that started from 1986 years and counts 32 times this year. On the main Jozenji Street, XNUM X zelkova trees lined with XNUM X globe lights continue over several hundred meters!
Amazingly beautiful ('▽ `)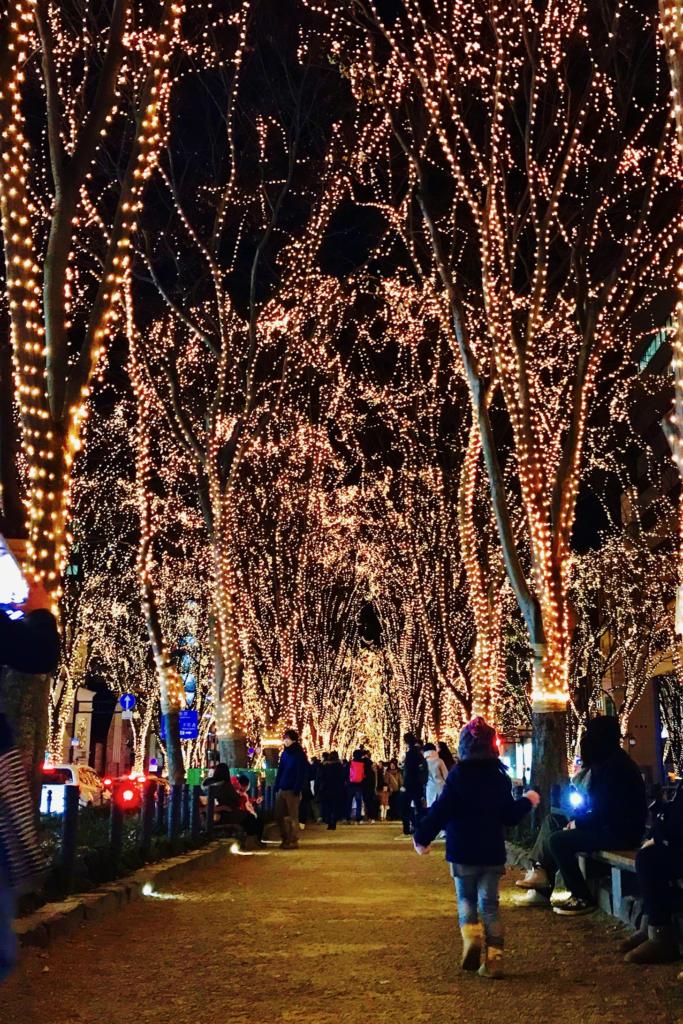 Here, too, ISendai International Half MarathonI have run at, but Jozenji-dori is a wonderful strolling spot where the central divider of the driveway is a sidewalk.
Zelkova 1 books 1 books were carefully decorated with illuminations and the light path was a fantastic sight.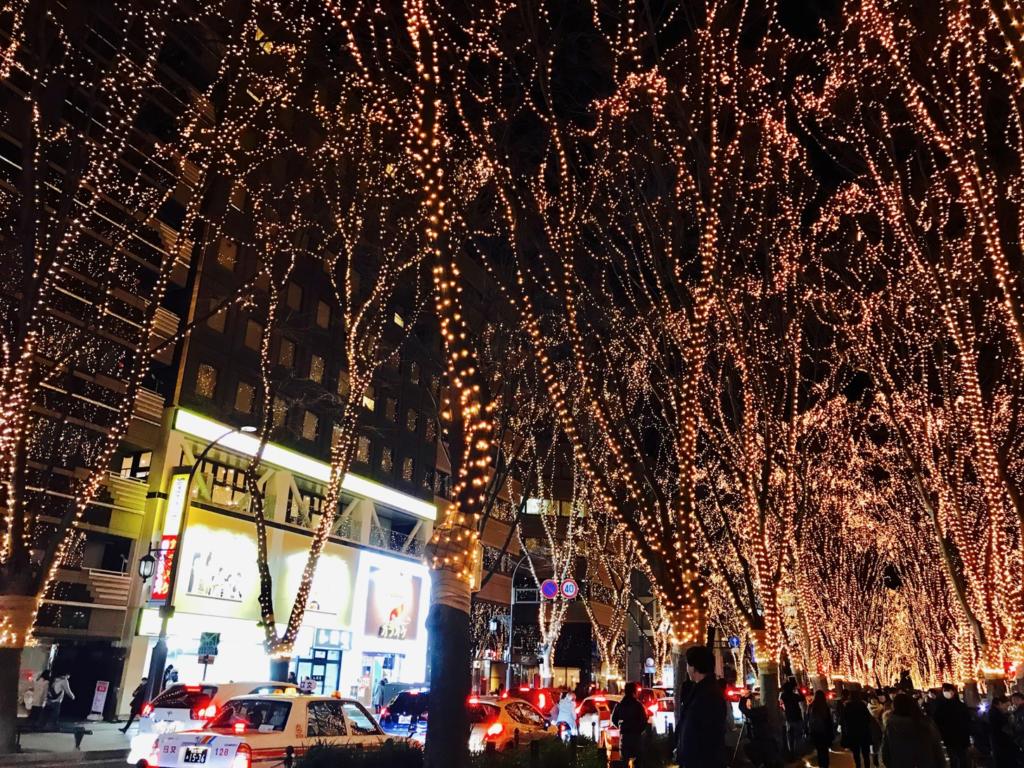 Because this day was the 2 day Saturday, many people were enjoying the pageant of light.
When it comes to illuminations, the moment of lighting is still the most exciting! The SENDAI light pageant is very happy to have a starlight wink that lights up 1 days (3, 18, 19) for about 20 minutes and then re-lights all at once! This is exciting!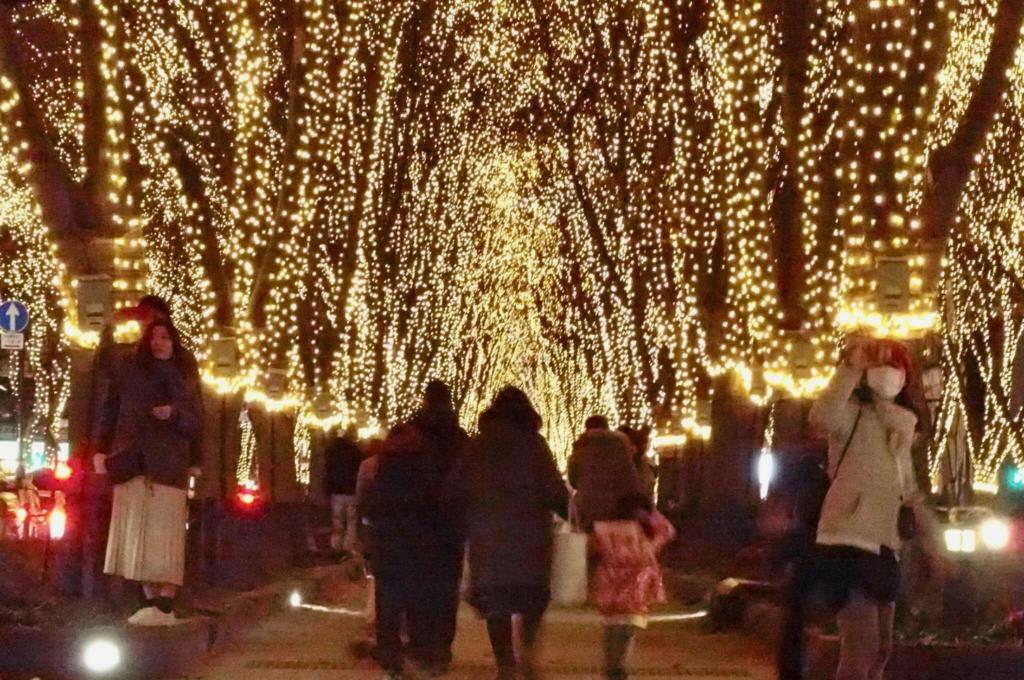 A photo spot where insta shines everywhere ♪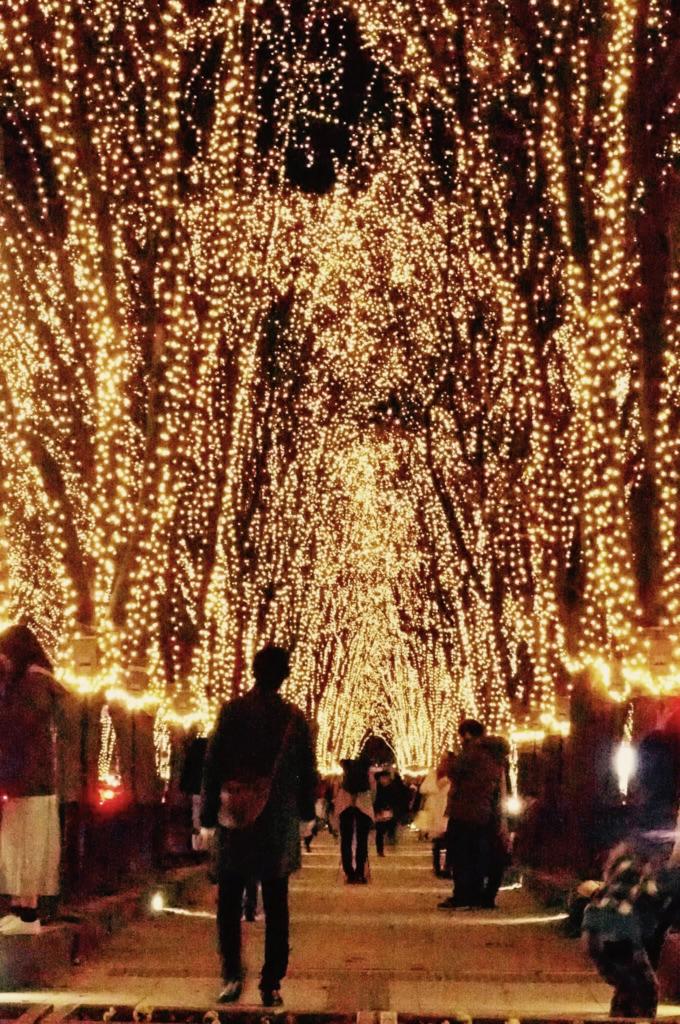 Many people enjoyed the endless pageant of light.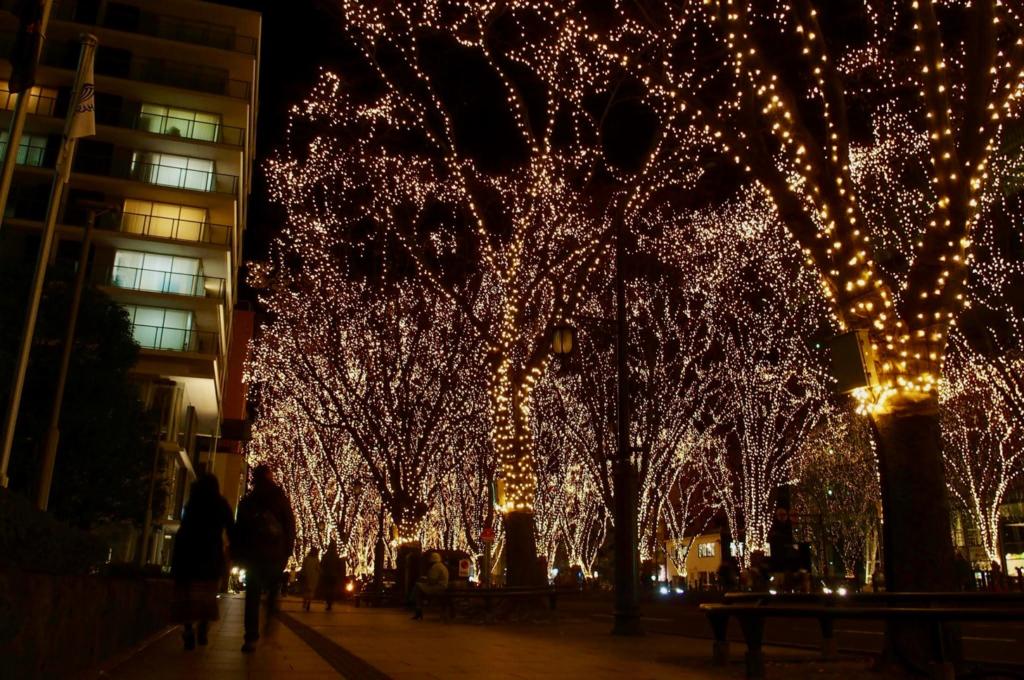 As the number of zelkova trees is large, the illuminations without interruptions are really wonderful.
I would like to see my wife next year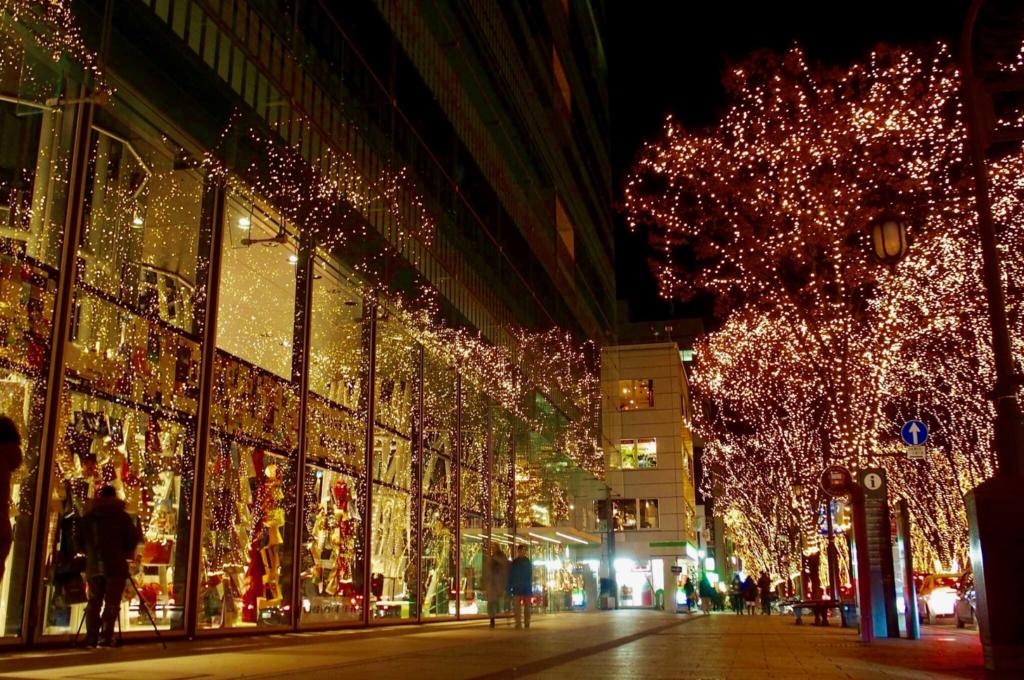 The illumination reflected in the glass of the building was the highest in front of Sendai citizen library!
I can be happy! ? Pink light bulb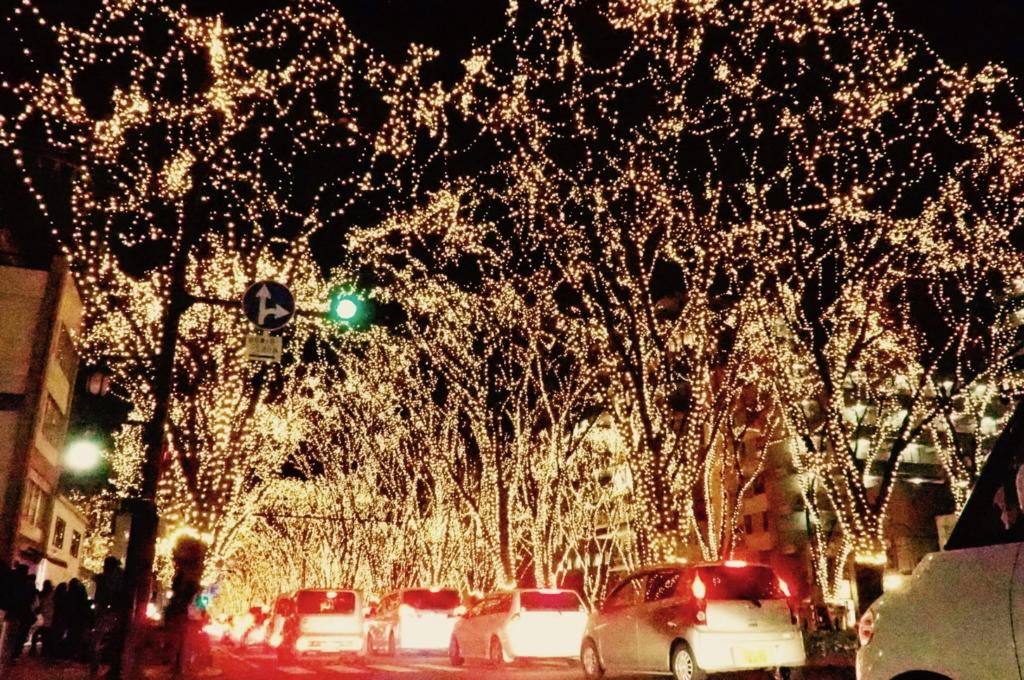 There was no background, but it was evenly distributed, but apparently there is only one pink light bulb in this 600,000 balls, and it is an urban legend that you can be happy if you find it? It seems that there is. Along the way, I saw a scene where a spectator was pointing at XNUM times.
The 1 spot is near the bronze statue in the middle of Jojo Temple Street, and the 2 spot is near the wedding hall. Certainly, when I looked at how people pointed out, I could see a slightly darker pink light bulb at only 1 locations, but I am not sure if it was a real one.
It seems that the official site does not know the presence or absence of pink light bulbs. A lucky pink light bulb if you can see it. Please look for it by all means!
Read more "illumination sanpo"
Pageant of XNUM X SEND AI light
Implementation period: XNUM X Year X NUM X Month X NUM X Day (Fri) ~ X NUM X Day (Sun)
Implementation time: Sunday to Thursday 17: 30 to 22: 00
Friday / Saturday 17: 30 to 23: 00
XNUM X Month X NUM X Day (Sun) X NUM X: X NUM X off
XNUM X Month X NUM X Day (Sun) X NUM X: X NUM X off
Official site:http://www.sendaihikape.jp/

SPONSORED LINK



SPONSORED LINK