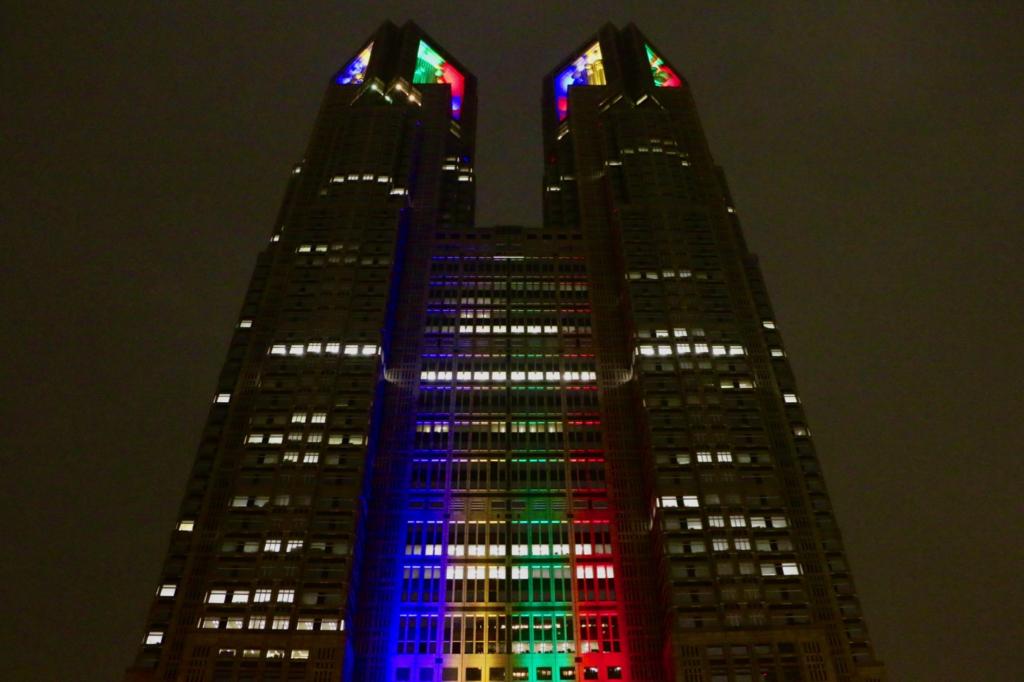 My favorite athlete is Mike Powell, a long jump. It is a Tokyo stroller!
XNUM X Year XNUM X Month X NUM X Day, Tokyo Olympics / Paralympic Games The video commemorating the day before X NUM X is released.
The end credit of the video shows me the name of Manuka Nakagawa for a moment.
This, happy ~ ~ ('``)
1000 days until the Tokyo Olympics. I thought that 2020 years would be a distant future, but it's still 3 years!#1000DaystoGo #my2020 #Tokyo2020 https://t.co/pZ7R5GdRZM pic.twitter.com/ngTzcsoPwN

— Tokyo Walkpo @ Nakagawa Manabu (@tokyosanpopo) January 2017, 10
This time, I applied for 12 month 4 days are open for recruitment "My participation declaration campaign" With "#1000DaystoGo" and "#my2020", you can tweet how you want to participate and how you want to participate. I uploaded an image that the Tokyo Metropolitan Government has lit up in Olympic colors in commemoration of the 10 day before the 28 month.
When Tokyo held in 2013 is decidedI thought that it was quite a long time after 7 years, but the Olympics will come to Tokyo in just a few 2 years later! too fast!
My name is the end roll of the commemorative video!
["1000 Days to Go! My participation declaration SPECIAL MOVIE" everyone's end roll award announcement か も] You may be collaborating with a celebrity whose name is everyone? Attention is at the end of the movie! The campaign is being implemented until 12 month 4 day (month).#1000DaystoGo #my2020 Please apply and apply. Details →https://t.co/mytNM9W3u9 pic.twitter.com/inTASQsXAl

— Tokyo 2020 (@Tokyo2020jp) January 2017, 11
Meanwhile, my tweet won the "Everybody's End Roll Award" (max 1,000 name)!
My name "MANABU NAKAGAWA" is reflected in the end credit of the video released the other day!
Just for a moment, it feels like I already participated in the Tokyo Olympics ('▽ `)

↑ X NUM X minutes of video per X NUM X seconds. My name is on the left of the 1 section from the bottom of the end credit 29 sheet!
The other day when I saw the new National Stadium, which is the main venue, the construction was quite advanced. We look forward to the completion of the XNUM X Month. The Tokyo Olympics Paralympic Games, which has been held 2019 days ago. My dream is to see the opening ceremony with my wife at the New National Stadium!
Tokyo XNUM X Related Articles
SPONSORED LINK



SPONSORED LINK