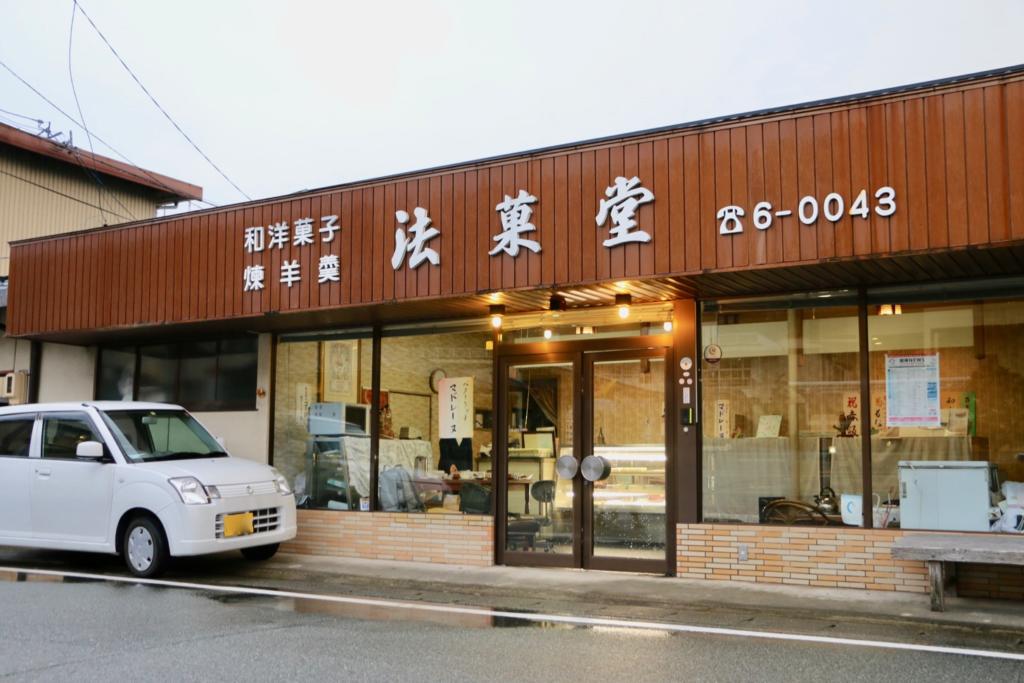 Hi, I'm in Tokyo!
Continuing from last year,Mie Prefecture Odaimachi Chamber of CommerceWe are coming for a regional revitalization trip at the invitation of This time, I heard a story with Japanese and Western confectionery "Hokkaido", which has been established since 100.
Master of the Japanese and Western sweets "Hokkaido"
The story was heard by the third generation husband of Hokkedo, Mr. Tatsuo Akira. I am a super veteran who has been a pastry maker since I was 20.
In fact, we were on the floor last yearOdaimachi blogger summitMr. Aoi who was coming to us started Facebook on that occasion. We are continuing to disseminate information while imitating, while teaching the people of the Chamber of Commerce how to do it. Nowadays, there are cases where people say "I saw Facebook!" In various events.
New product "Ocha-don" (including 4 x XNUM yen including tax)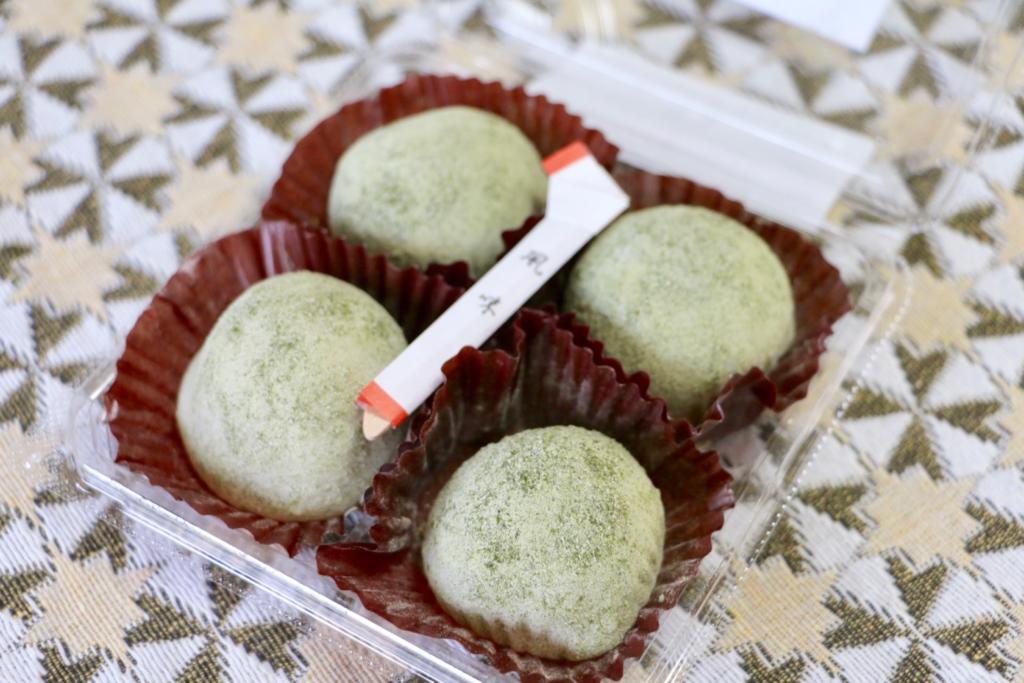 In the past, confectionery cakes and cakes, Japanese and Western confectionery such as red rice and red and white steamed buns for childbirth were sold, but in recent years the number of customers has gradually decreased.
When I participated in a seminar event sponsored by the Chamber of Commerce and Industry, I was advised by the instructor that "I would like to go out more and more," and the newly created new product is "ThisGreen tea bowl(Including XNUM X and X NUM X Yen included).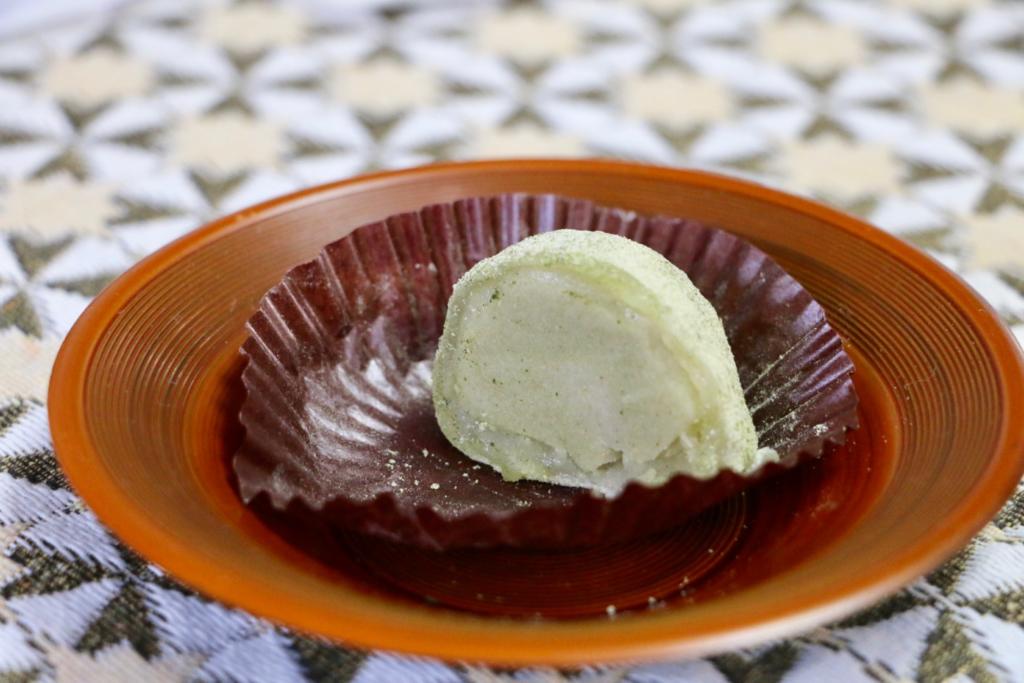 'Green tea bowlIs a Japanese-style confection that is covered with powder of "tea", which is a specialty of Odai-cho, for the purpose of fertilization, and wrapped in a white koshian called "Shiro Tebo" with a pleasant touch.
It was easy to eat in a single size, and the fluffy and mochi-like texture was popular, and was taken up by the local newspaper and cable TV.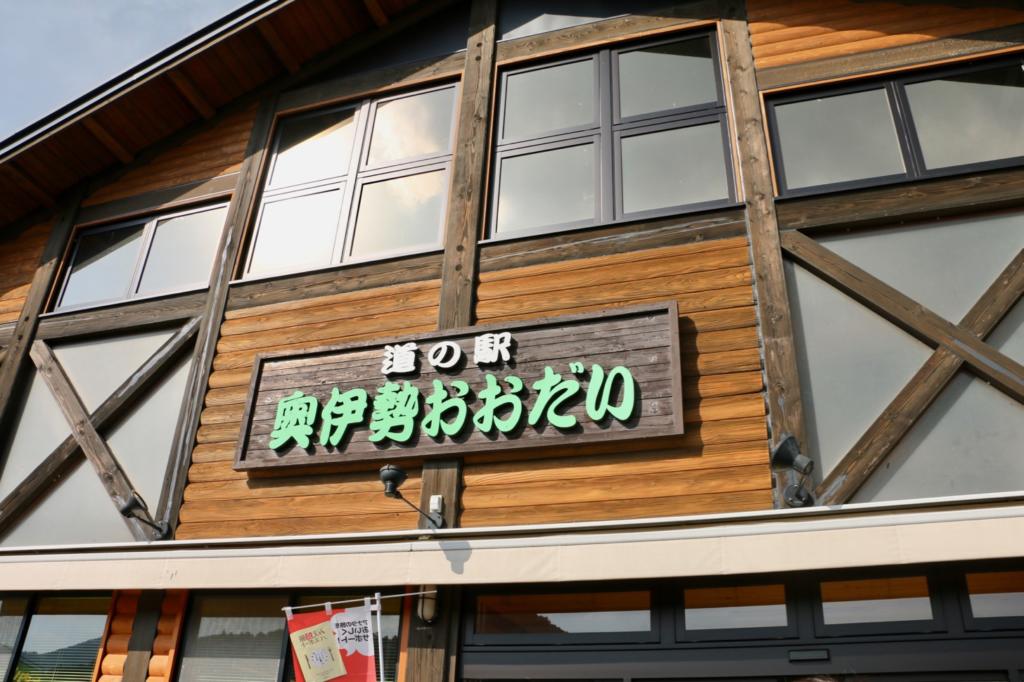 In addition to the stores, such "Ocha-don" is also sold at Road Station "Oku Ise Odai".

Oku Ise Forest Peer's Tea-cake Sweets "Anmon"
Here Odaimachi is said to have been a town mayor named Taisuke Yamamoto, who is said to be the "legendary mayor." I told you the other dayFurusato Plaza MomijikanThe accommodation near the Hokkedo, Oku Ise Forest Peer Miyagawa Sanso, etc. seems to be the building that Mr. Yamamoto built XNUM X years ago.
A Japanese sweet called "Anmon", which was developed about XNUM years a year ago with the crane's voice by Taisuke Yamamoto, is being issued as a tea-cake in Oku Ise Forestpia Miyagawa Sanso.
"Anmon" meaning "sweet" and "good" is wrapped in black sesame gourd with a fertilizer that has been compounded with wolfberry fruits. It has been popular for many years as a Japanese sweet that heals the tiredness of travelers arriving at the hotel.
We do not sell in store, but only person staying at the back Ise forest peer can purchase for 18 pieces 9 yen of the next morning if we order by 980!
What I felt in the interview was a good relationship between a husband who has a tireless spirit of challenge and a wife who supports the husband.
It is said that the master who is continuing the new product development is trying to make the steamed castella of kumkan with "Yuzu" which Odai-machi is promoting now. Please create many new Japanese sweets in the future!
Japanese and Western confectionery Hokkedo
Location: Ema 302, Odaimachi, Taki-gun, Mie Prefecture
Business hours: 8: About 00-18: 30
TEL: 0598-76-0043
Irregular
Houkado / Odai-cho's regional information site "大 帳"

SPONSORED LINK



SPONSORED LINK