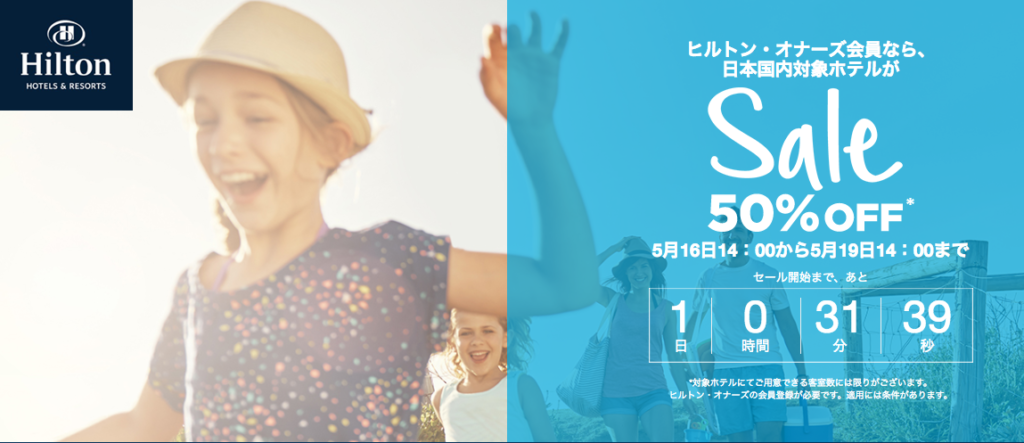 XNUM X Day Limited Sale on Hilton Group Hotels such as Hilton Tokyo Bay!
2017 day 5 month 16 day (Tuesday) 14 time to 5 month 19 day (Friday) 14 time only for Hilton members with no annual fee.Normal 50% OFF PriceYou can make a reservation at
HiltonXNUM X Day Limited SaleIs here!
【予約期間】 2017年5月16日(火)14:00~2017年5月19日(金)14:00
[Accommodation period] 2017 year 5 month 19 day (Friday) to 2017 year 12 month 30 day (Saturday)
※ We may not be available by the availability.
※ Settlement in advance, reservation change, cancellation impossible.
※ There is an exclusion date.
Kanto area
Hilton Tokyo
Hilton Tokyo Bay
Hilton Tokyo Odaiba
Conrad Tokyo
Hilton Narita
Hilton Odawara Resort & Spa
Chubu area
Hilton Nagoya
Kansai area
Hilton Osaka
Kyushu area
Hilton Fukuoka Sea Hawk
Hokkaido area
Hilton Niseko Village
Okinawa area
Hilton Okinawa Chatan Resort
DoubleTree by Hilton Naha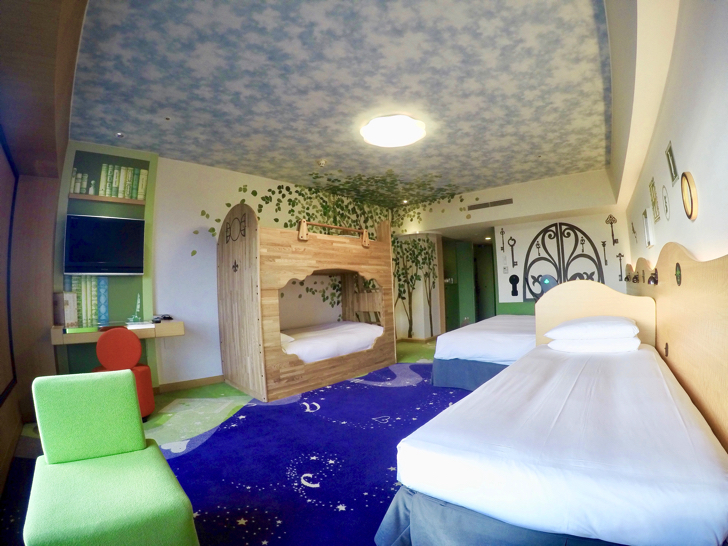 昨 年 Last year, the official hotel near Tokyo Disney ResortHilton Tokyo BayI stayed at the Family Magic Room, a room for children and adults to enjoy!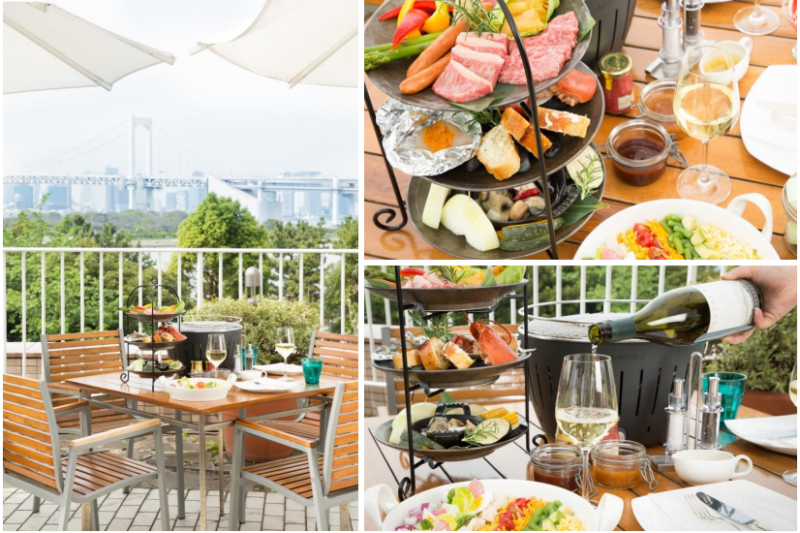 ↑ From this XUMX / 2017 month 5 (Saturday) in this year's Hilton Tokyo Odaiba, there will be a "Craft Bear Gaden" where you can enjoy over 27 types of craft balls including 6 type draft balls under the night sky. A hotel designed by a popular chef, such as oyster oysters and tandoori chicken, can enjoy a fine terrace menu!
There is no annual fee for Hilton H Owners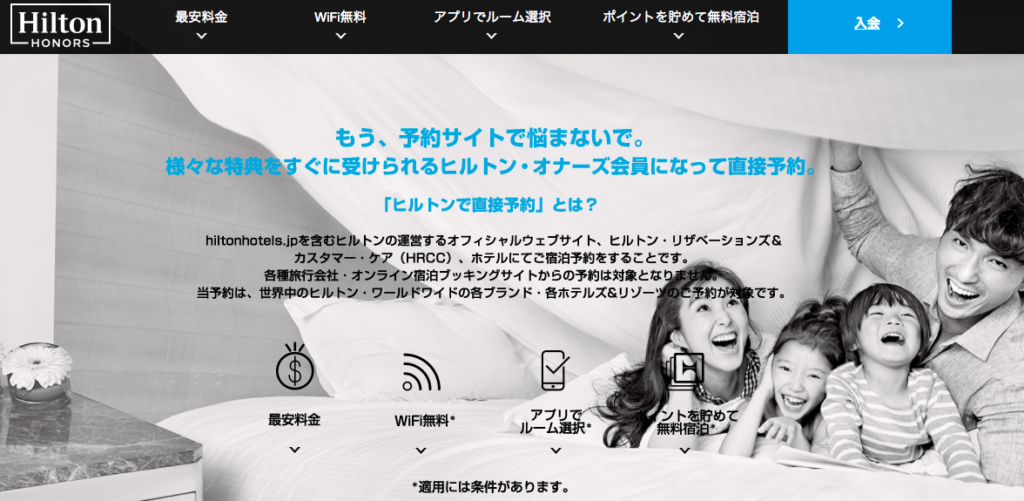 Hilton's Original Membership Program "
Hilton H Owners' membership is free of annual fees. You can stay at a great price like this time, and Wi-Fi can be used free of charge, so it would be good to join this as an opportunity! It is also good to use it with your family during summer vacation!
→ If you are a Hilton Honors member, target hotels in Japan are 50% OFF / Hilton official site
SPONSORED LINK



SPONSORED LINK