Pokémon GO Plus, which is scheduled to be sold on 2016, 9, and 16 (Fri), is now available on the official Pokemon site and on Amazon.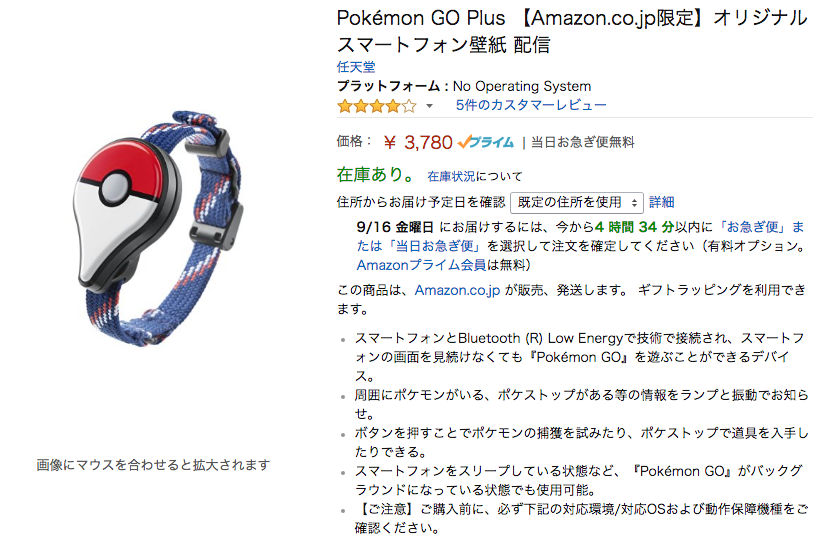 Pokemon official site is quite difficult to connect, but Amazon can be purchased for 3,780 from this page. It seems that original smartphone wallpaper is also delivered!If you are an Amazon Prime member, it will arrive today!
※ There is a case of Amazon out of stock. As the list price is 3,780 yen, please be careful about the purchase price.
SPONSORED LINK



SPONSORED LINK