Originally scheduled to be released at the end of 7Pokémon GO PlusThe official site of Pokemon GO tells us that it will be released on 2016, 9, and 16 (Fri)!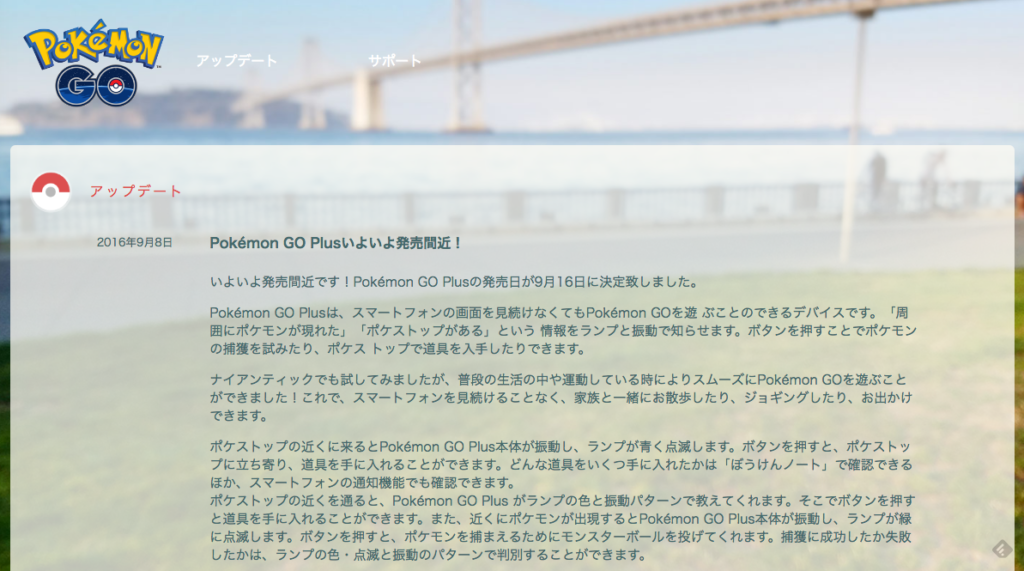 Pokemon GO official siteThan
according to it"Pokémon GO Plus"You can enjoy Pokemon GO without looking at your smartphone.
If a Pokemon appears or if there is a Pokestop, it will notify by lamp and vibration, and you can get Pokemon and tools by pressing a button.
Cooperation of Apple Watch series 2 and Pokemon GO is the end of the year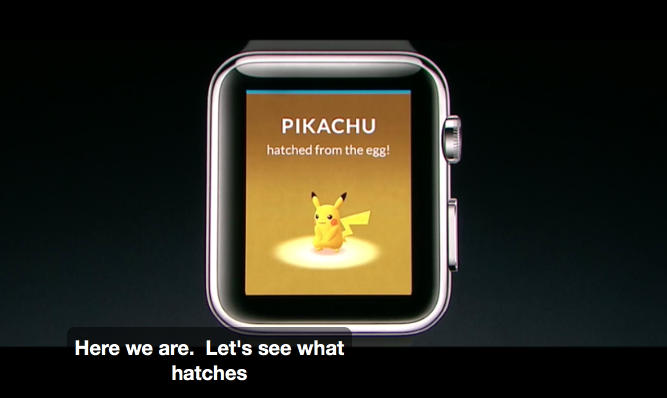 Also announced today by Apple"Apple Watch Series 2"2016 year 9 month 9 day (Friday) reservation will start, and 9 month 16 day (Friday) will be released. The cooperation with Pokemon GO was announced, but this seems to be the end of the year.
You can enjoy Pokemon GO in the wearable
Until now I have played Pokemon GO with my smartphone"Pokémon GO Plus" and "Apple Watch Series 2"The day when you can enjoy Pokemon GO in the wearable is finally approaching!
Especially for those who run, it is likely to be more convenient than before to get items at a pocket stop and capture Pokemon as well as hatching eggs.
Sales began on Amazon!
Pokemon GO Related Articles
SPONSORED LINK



SPONSORED LINK