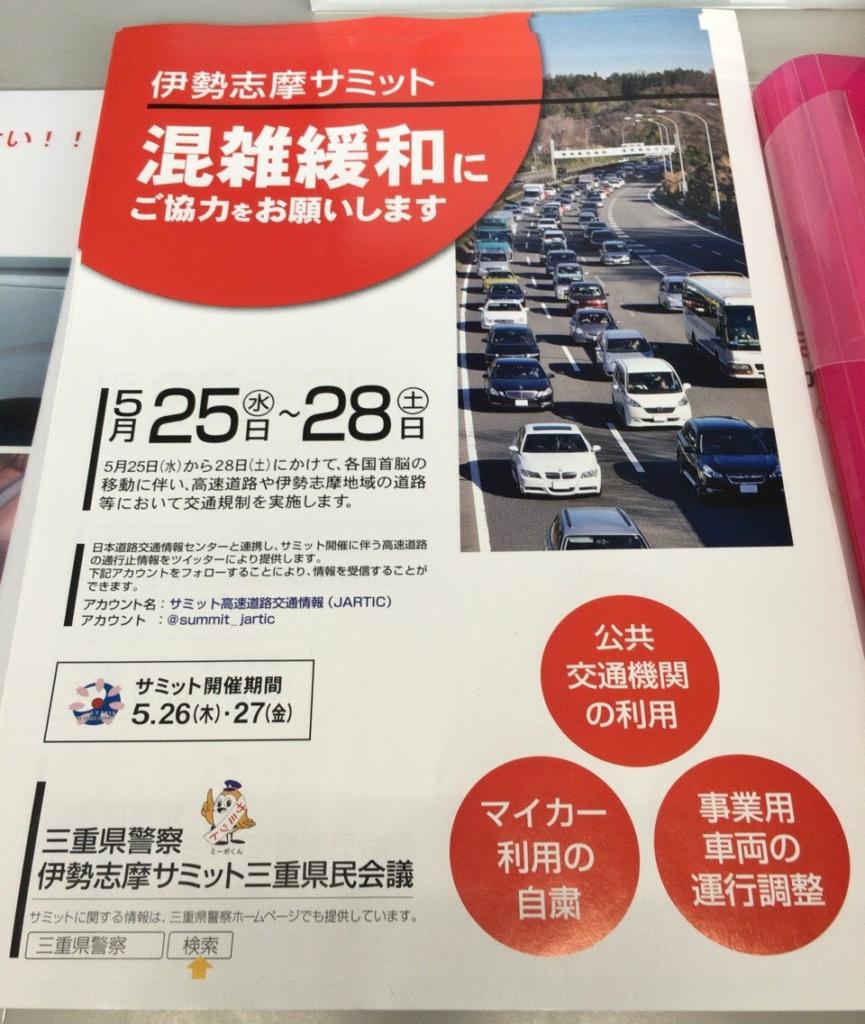 2016 year 5 month 26 day (Thursday) 27 day (Friday), along with the "Ise Shima Summit", from the 5 month 25 day (Wednesday) to 28 day (Saturday) on highways and roads in the Ise Shima area Traffic regulations are enforced.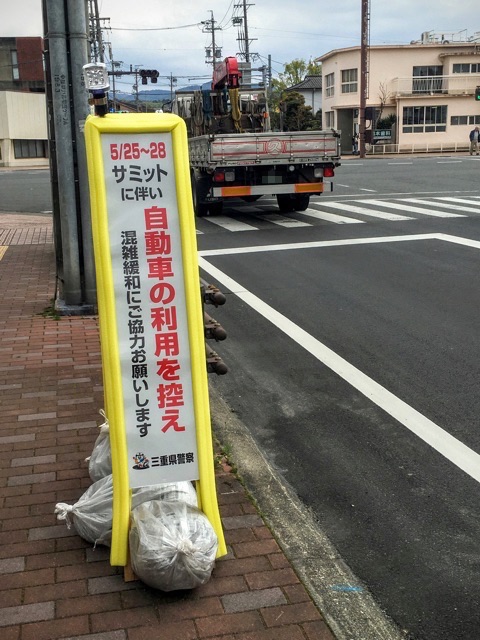 I visited Ise Jingu, but vigilance had already begun. When traveling, we are calling for use of public transportation with self-restraint of car use.
https://twitter.com/summit_jartic/status/714976566040657920
Information on closing highways associated with the Ise-Shima Summit will also be sent from the Twitter account of "Summit Expressway Traffic Information (JARTIC)."
Mie Prefectural Police Official Website / Mie Prefectural Police Headquarters
Ise Shima's Journey XNUM X
SPONSORED LINK



SPONSORED LINK