MISFIT, which sells wearable active mass meters, announced a new product "MISFIT SHINE2016" scheduled to be released on 1 month 29 in 2 year.
We will report the appearance of the open press conference vol.7 held for bloggers this time!
What is MISFIT?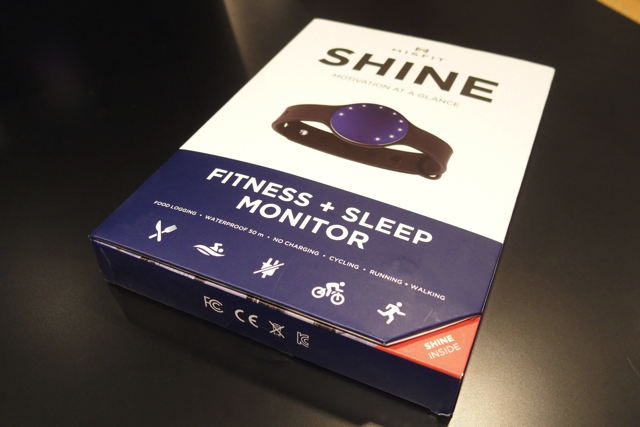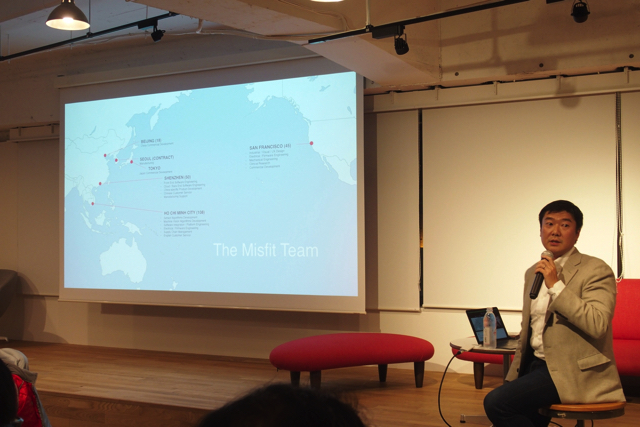 ↑ On this day's open press conference, there was a presentation from Mr. Daisuke Tanaka, who works on the Japanese promotion of MISFIT.
At first from explanation of MISFIT (misfit) company. Although it is a company name that you can not often hear in Japan, MISFIT's recruiting in crowdfunding is mainly wearable devices launched by founders Sony Woo and Apple's former CEO John Sculley in 2011 year It is an American company that develops and sells.
The founder Sony Wu reviewed all the competing wearable device Amazon reviews and noticed that many users were dissatisfied with the following 3 points.
Charging is troublesome
It is not waterproof
I don't want to wear it
It was planned to create a wearable device that meets these three pointsThe first product "MISFIT SHINE (misfit Shine)" of MISFIT company released in XNUM X month.

MISFIT SHINE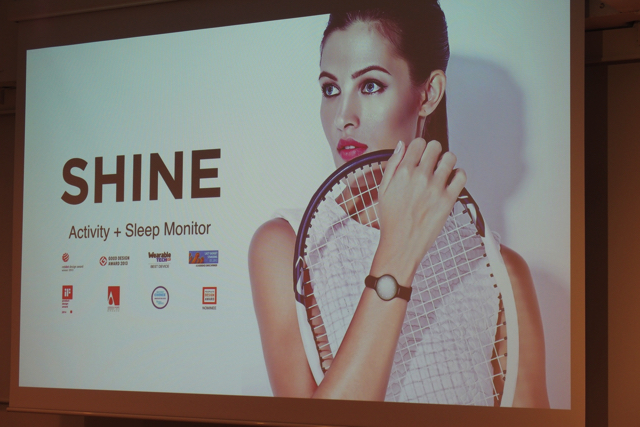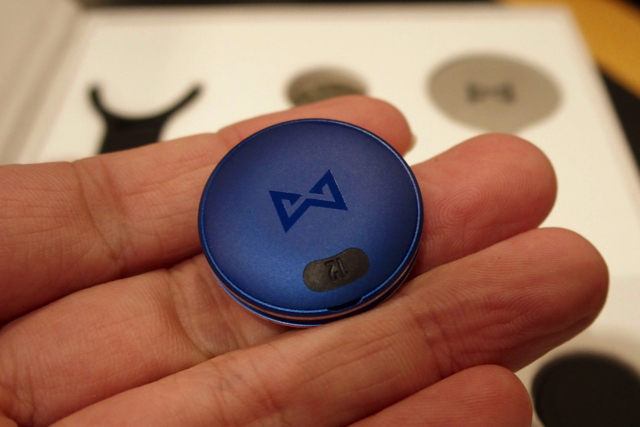 ↑ This day, MISFIT SHINE I received on the monitor. It's really small and simple. It is also excellent in design.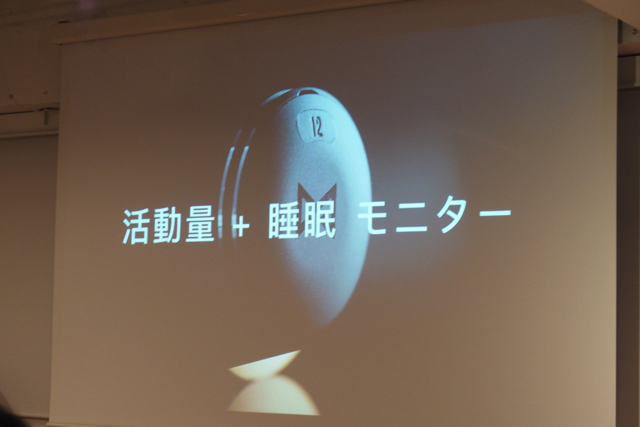 ↑ MISFIT SHINE is a so-called wearable activity meter. You can measure the amount of activity (steps, calories burned, walking distance) on 1 day, and it can also be used as a monitor to measure sleeping time.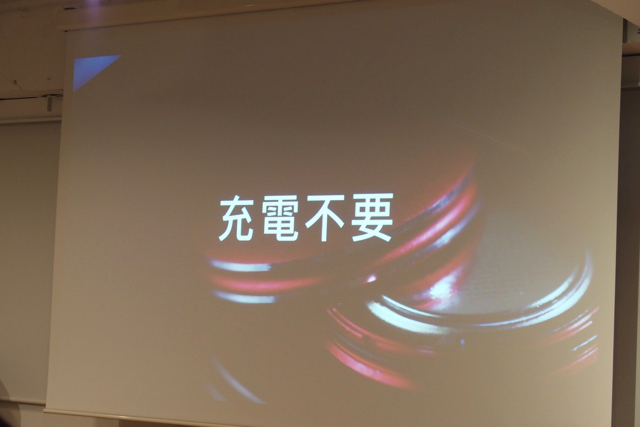 ↑ The biggest feature is the button battery, so daily charging is unnecessary. Operates without charge for up to 6 months.
I used to have an activity meter called FITBIT, but I still needed to charge XNUM times in XNUM weeks, and AppleWATCH, which was released this year, has to charge XNUM times in 1 days.
This is a drag on the continuation. If there is work to remove or charge by any means, I will stop putting on my hand in time.
The MISFIT SHINE is designed to withstand XNUM Xm waterproofness, so it's OK to wear it when taking a bath.
It will measure activity continuously for 24 hours!
Check the amount of activity with the MISFIT app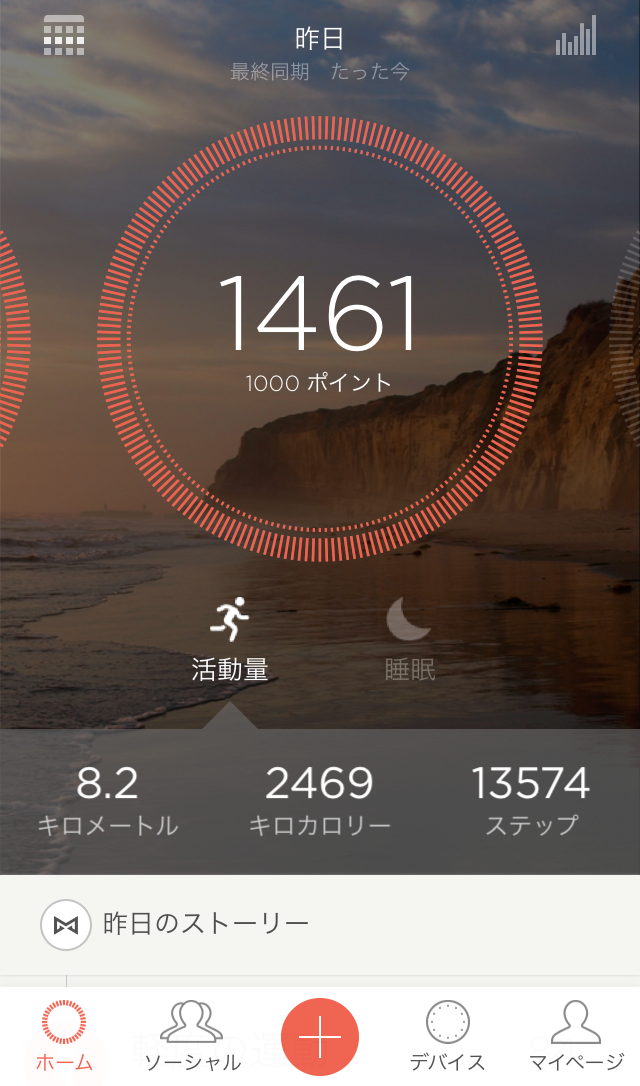 ↑ MISFIT SHINE synchronizes with the smartphone application by Bluetooth.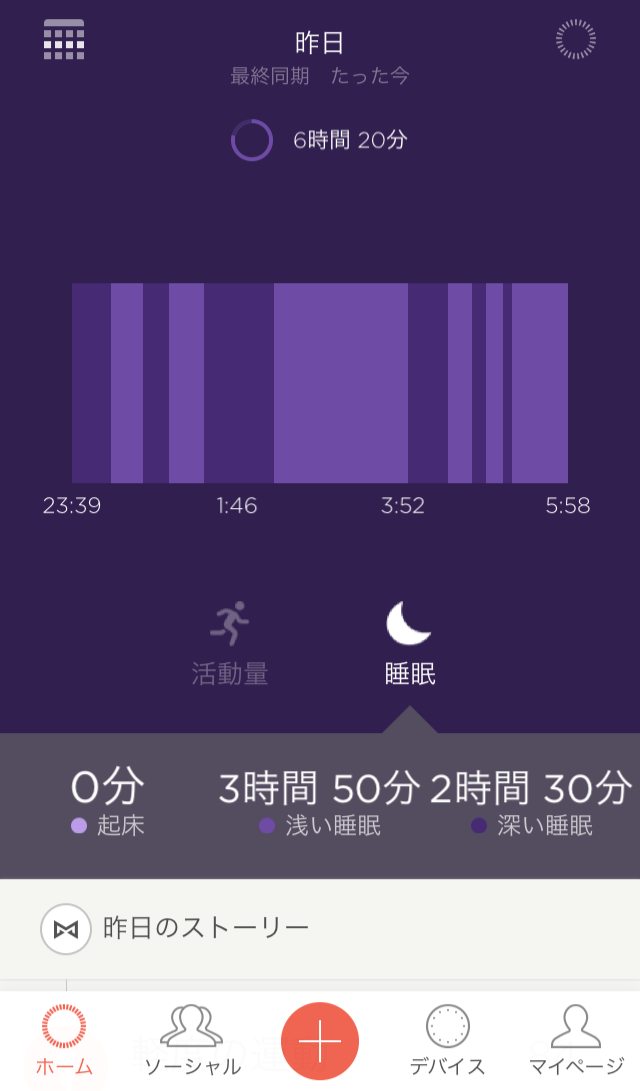 ↑ The sleep sensor is very useful because it senses "light sleep" and "deep sleep" just by putting on it.
Misfit
Category: Healthcare / Fitness, Lifestyle
More Fashionable in Collaboration with Other Companies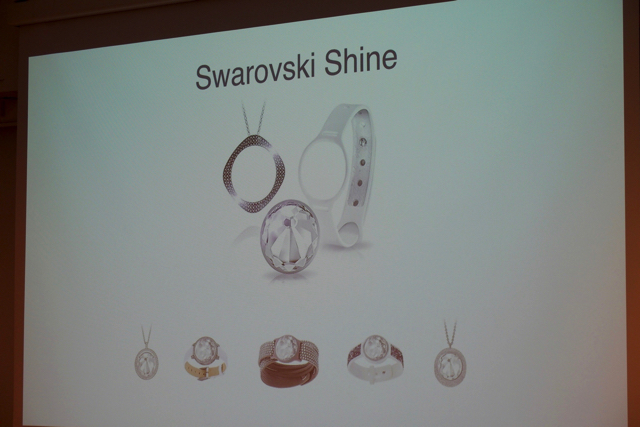 ↑ MISFIT is actively developing collaborations with other companies.
For example, this is a collaboration item with Swarovski.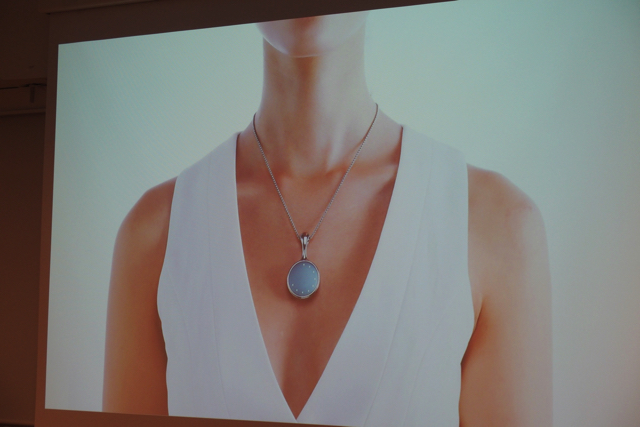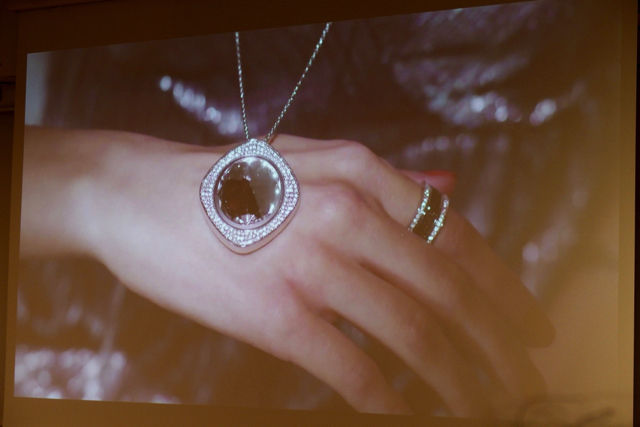 ↑ The activity meter MISFIT turns into a fashionable accessory.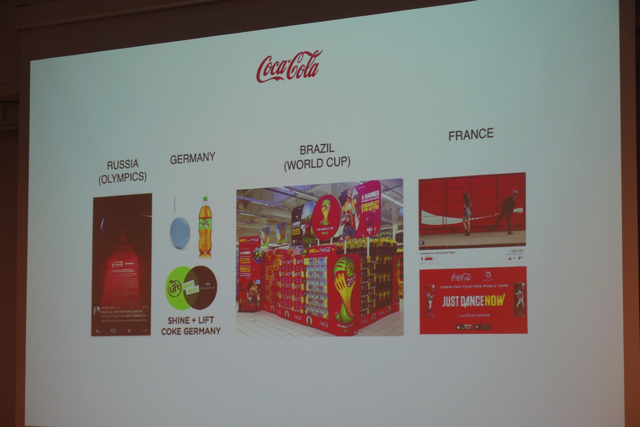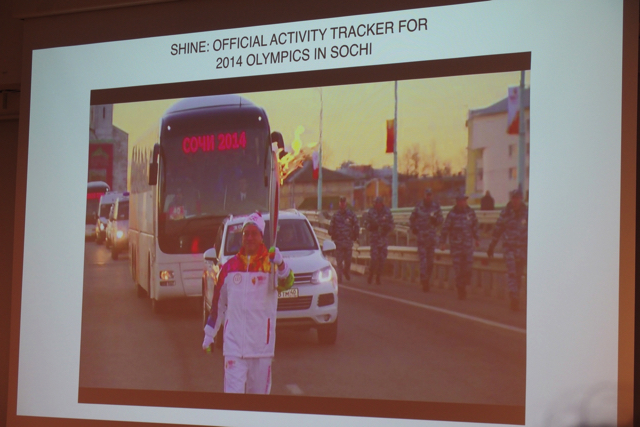 ↑ Collaboration with Coca-Cola has also been developed in various countries, it became the official wearable at the Sochi Olympics held in 2014.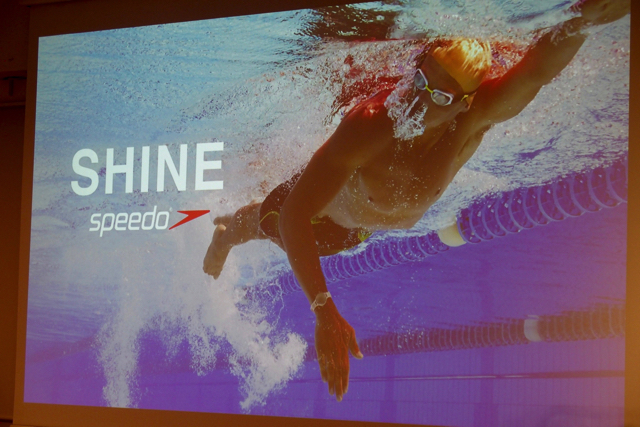 ↑ We partnered with the swimwear brand "speedo" and actually put MISFIT on the swimmer to conduct more accurate arm movement research and data acquisition.
It seems that you are able to recognize the swim style and the number of round trips that you have surprised!
Product features of MIFIT SHINE2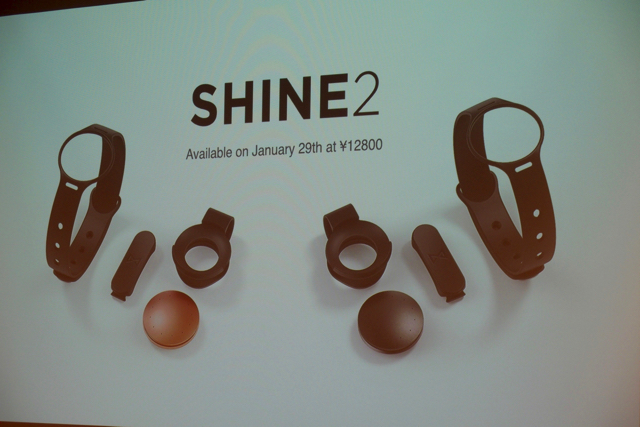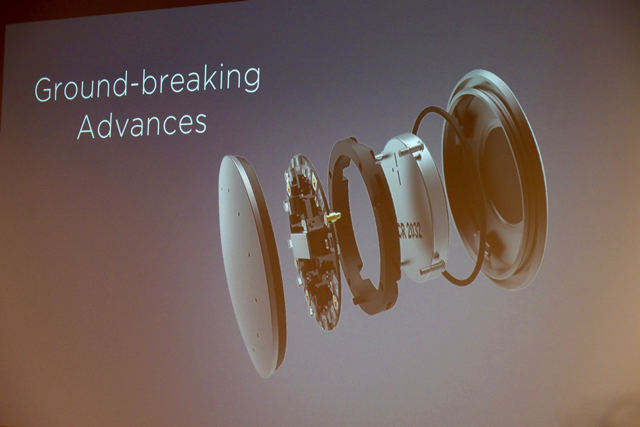 そ ん な Among such, MISFIT SHINE's next model "MISFIT SHINE2" will be released from 2016 year 1 month 29 day.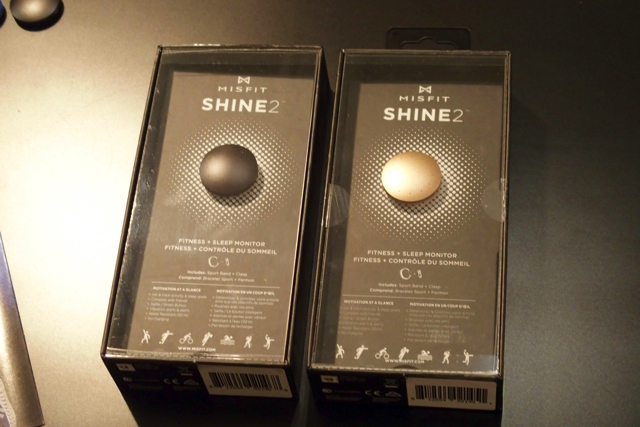 ↑ This is the exterior of MISFIT SHINE2.
Color is carbon black and rose gold XNUM X color development.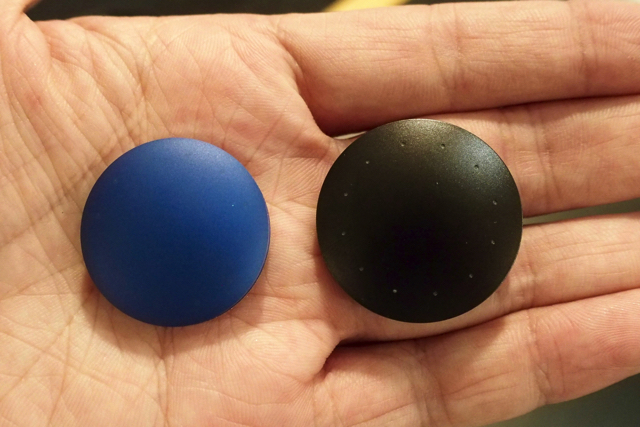 ↑ Compare the size of MISFIT SHINE (left) and SHINE2 (right).The diameters 30.5mm and SHINE2 are only slightly larger.
The weight is 8.5g and the lightness of the surprise, there is no longer a feeling of putting.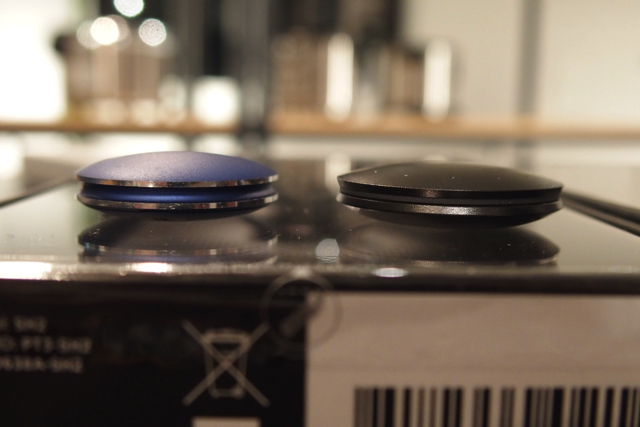 ↑ Thickness of SHINE2 is compared with 8.0mm and SHINEIt became thin 10%.It seems to fit body more.
The following 2 points are greatly changed as a feature of MISFIT SHINE3.
Vibration function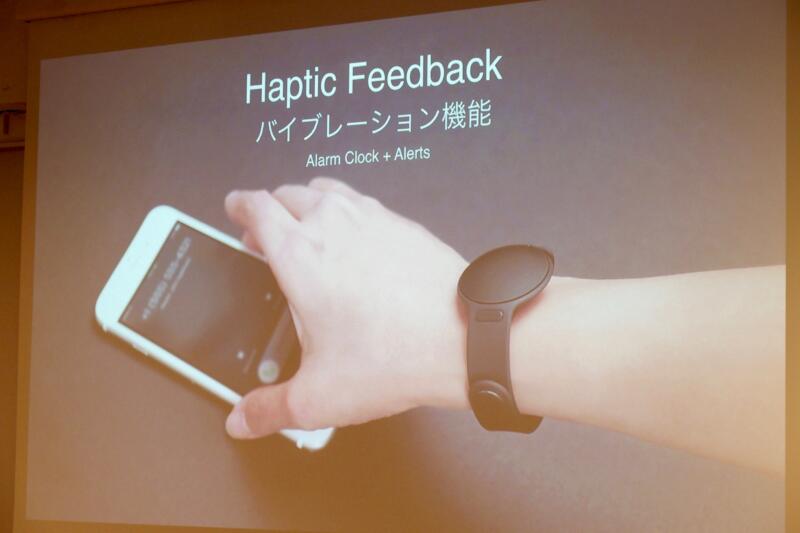 It is quite large that が vibe function was added.
MISFIT SHINE has no LCD screen, only 12 LEDs light up or blink, but with the addition of the vibration function, for example, when achieving the target of 1 days, it vibrates, alarm alarm or battery runs out It has become possible to vib and let you know physically.
High sensitivity touch sensor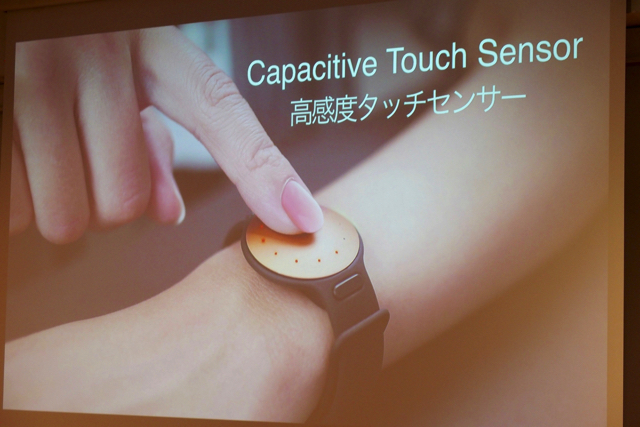 ↑ MISFIT will not be displayed unless you tap 2 times a little stronger with "Ton Tong",MISFIT2 is a touch sensor that is also used on the iPhoneIt seems that the same technology is used, and the operability has been improved considerably.
Full color LED X NUM X color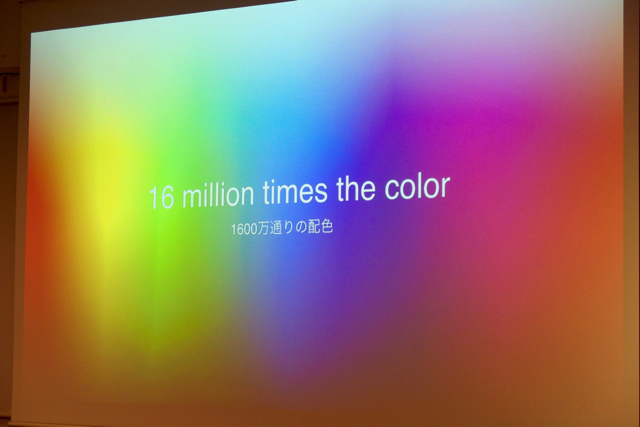 ↑ Also until now the LED was a single color of whiteSHINE2 to full color 1600 10,000 colorsIt became possible to emit the light of
This is also a lot of variation as information, it seems that usage and fun will also increase. Besides, 50m waterproof + button battery as long as it is nice to keep up to 6 months as usual!
In addition, I synchronize with a smartphone by Bluetooth, but it seems that the communication performance is also significantly improved because MISFIT2 has an entire body as an antenna.
Wearable as an interface between people and things
"In the past, wearable devices have been mainly responsible for recording logs such as pedometers and sleep.From this point of view, it is the idea of ​​MISFIT to be a wearable that is connected to the world in the wearable, and becomes the "person-object interface" that controls the world.Mr. Tanaka explains.
MISFIT SHINE can realize the following through the application "MISFIT Link".
Misfit Link
Category: Health Care / Fitness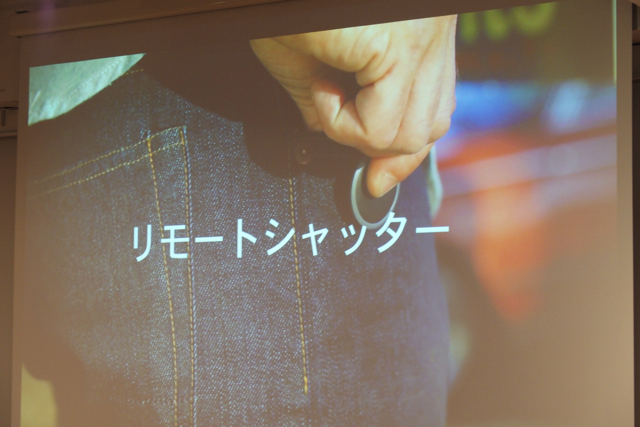 ↑ Selfie with remote shutter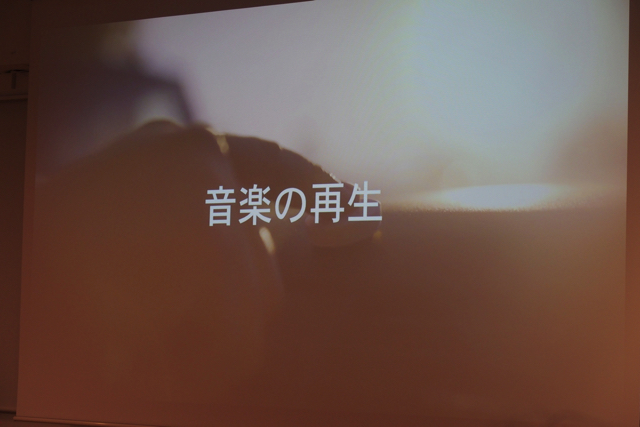 ↑ As a remote control of music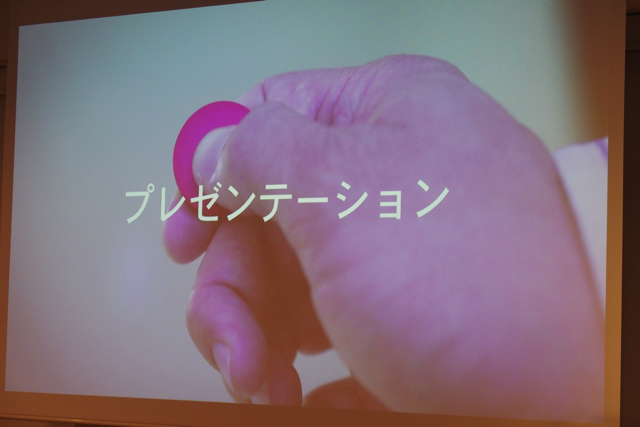 ↑ As a clicker for the presentation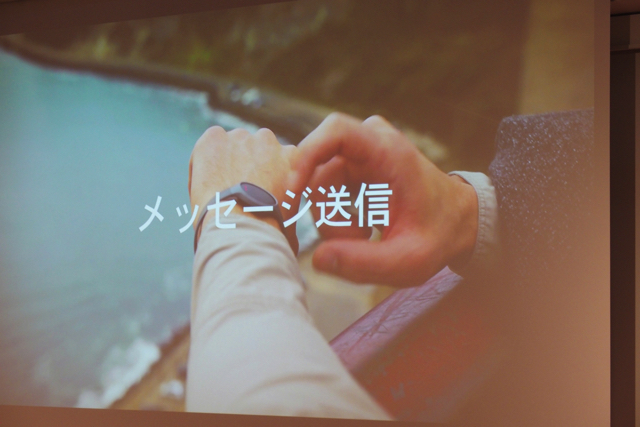 ↑ Send a message or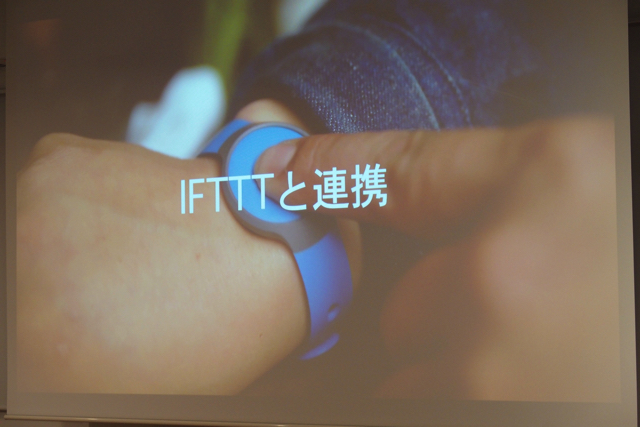 ↑ If it cooperates with the web service "IFTTT (ift)" that can cooperate with various applications, the possibility is infinite!
Not only do you record activities, but now there is a time when you can control various products with MISFIT SHINE.
Summary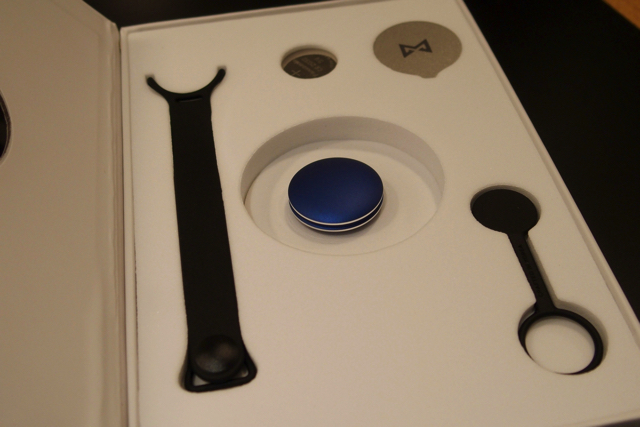 In recent years wearable devices such as AppleWATCH have been attracting more and more attention.
2016 year 1 month 29 new product "MISFIT SHINE2" will not be charged automatically for 2 months and will not only record automatically, but also with various products and applications It is a very attractive product that can be linked and used as a personal remote control.
This time, MISFIT will be offering MISFIT SHINE and MISFIT SHINE2 as monitors next year. We look forward to seeing how the new product MISFIT SHINE2 will change the lifestyle!
Review articles of MISFIT SHINE2 are here
SPONSORED LINK



SPONSORED LINK